There is both an art and science to design. TEC has collaborated with Timothy Oulton, Herman Miller, 9AM and Fiona Hardie ID to share their own expert insights on this topic as we consider how and why The Executive Centre works to create a space that is truly designed for your success. Our spaces are the very first impression that Members and visitors experience at The Executive Centre, and, in addition to our people, they are the most direct line of communication we have with our community. The environment we create is one that has been carefully and thoughtfully considered; no detail too small, no problem too big to solve. Our spaces are the manifestation of 24 years of experience anticipating the needs of business professionals across all industries. The result? Innovation, flexibility and exceptional functionality. We pride ourselves on curating longstanding and reciprocal relationships with our design partners, partners who share in our vision and are able to further elevate the aesthetics and functionalities of our centres. Our partners are industry leaders in workspace design, innovating and excelling in their respective disciplines. These partnerships have led to an evolution of fully realised spaces, each balancing the capabilities of technology to support productivity, an understanding of ergonomics and workspace dynamics, and an expressive aesthetic to create a holistically conceived experience.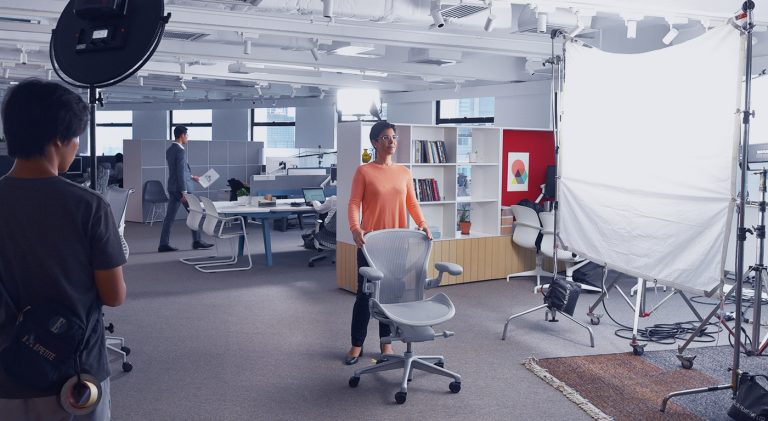 Maria Andreu, Seating and Collection Manager for Herman Miller explains "If you think about it, the human body has no straight lines. So why should a chair have any straight lines?" Herman Miller has been manufacturing office and home furnishings for over 100 years. Their designs are exceptional in that they value the health and wellbeing of the end user and they concept innovative ways to aid performance through design. This commitment to creating products that enhance the workspace experience explains why they have been one of our most long-standing design collaborators. The Aeron Chair has been a mainstay in our centres even as the flex industry and our own design ethos has evolved over the years. Fiona Hardie explains, "It's an absolute staple. I was the first designer in Hong Kong to specify this chair when it first became available here. I've got a great relationship with this chair." Our partnership with Herman Miller is an opportunity for us to consider what wellness means in the context of the workplace, and how it can be interpreted in all functional and aesthetic aspects of our spaces. Conventional definitions of wellness might assume that it is limited to exclusively to healthy eating and regular exercise. Our relationship with Herman Miller has developed thanks to an understanding that wellness is a component of design that prioritises a more holistic understanding of health and wellbeing.
Understanding Aeron
The Aeron Chair is one of the most consistent design elements of The Executive Centre and can be found in all 125 centres at the desk of each of our 20,000 Members. More than 20 years after its inception, the Aeron Classic is still a leader in its field. With a focus on creating a product that was "health-positive, cross-performing, inclusively sized and environmentally sensitive" the innovative material and form of the chair changed popular perceptions of design objects at work. One of the distinguishing features of the Aeron Classic is its ability to mould to the body, as opposed to the reverse, a design fault in most other chairs. Seating and Collection Manager for Herman Miller, Maria Andreu explains "If you think about it, the human body has no straight lines. So why should a chair have any straight lines?" Regardless of height, weight or posture, the chair does the leg work to maximise comfort and elevate the experience of the end user. Beyond this, its high-tech functionality means that it is intelligent in its operation, supporting the spine and helping to encourage correct posture while providing an optimal experience.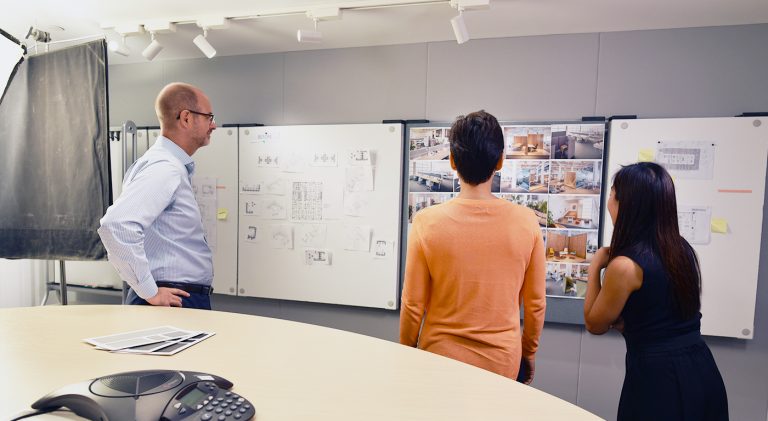 Designing for a workplace that prioritises wellness means implementing thoughtful preventative measure to help individuals perform at their best. 
Prevention Is Better Than Cure
The Herman Miller white paper All Together Now: The Importance of Helping People and Place Align explores the connection between space and utility. "Whether we realize it or not, we've all struggled to work in a space where the surroundings (the physical space itself), furnishings (the chairs and tables), and tools (both digital and analog) are out of sync with each other—and with us." In terms of quantifying this misalignment, the reportexplains that given eight out of ten office workers experience back pain at some point in their careers, lost productivity and medical treatments are expensive, "Employers are spending $51,400USD per 100 employees annually. For companies with hundreds or even thousands of employees, the numbers inflate quickly." Collaborating with Herman Miller to provide TEC Members with the Aeron Classic is an investment in a sustainable and human centred approach to wellness. Fluid in its application, the Aeron Classic accommodates any number of commonly adopted work positions or styles and is a profoundly democratic realisation of wellness at work.
Breaking The Mould
The term 'flexible workspace' is hardly a new descriptor, and yet, there has been relatively little flexibility in the industry at large in terms of design innovations that would genuinely support this characterisation. As the report All Together Now explains, "Many spaces today are still designed with a linear process, where the structure is built, furnishings and finishes are specified, and technology is layered in. We all know this process doesn't work. Architects and interior designers fight against it daily. But in reality, factors such as time constraints and out-of-date management and procurement methods often force it to happen." The Executive Centre is sincere and proactive in its commitment to developing truly flexible workspaces. There is nothing fixed or rigid in terms of how our spaces are designed. The furniture moves and adapts, our technology supports mobile devices and mobile ways of working. There is a democratic understanding of space at work that is part of the implicit structure and design.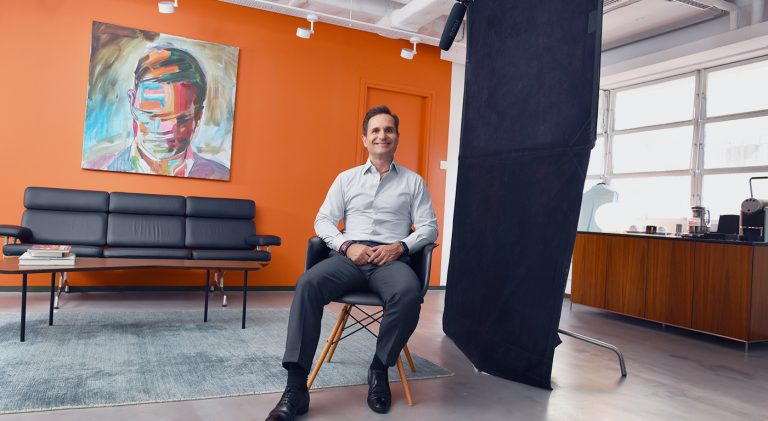 Eight out of ten office workers experience back pain at some point in their careers. Lost productivity and medical treatments are expensive for employers. 
Accommodating Everyone
Maria Andreu concludes, "When you walk into all The Executive Centre spaces, you can really feel the positive attitude of the people working there." We support a diverse array of activities and preferences at work with tools and structures that prioritise fundamental human needs. The Herman Miller understanding of wellness in the workplace insists that good design should respond to the environment and that ergonomics is inherently connected to wellbeing. This partnership has been a realisation of the conclusion that inspired design is a conduit to a better way of living and working.