In the last 26 years we have been creating workspaces for businesses, our focus has always been to provide them with a secure, supportive and productive environment. Our commitment to a Members-first philosophy drives our business decisions from interior design to our product offerings. This demand-driven approach led by the real needs of businesses stimulates our Executive Centres into a space that is more than just an office or a networking space, but a Community of like-minded leaders and professionals. We share in the success of our Members.
A word from our Founder and CEO, Paul Sanikow:
"It cannot be denied that the COVID-19 pandemic has been the main external factor impacting the performance of companies. As a result, the world of work is changing dramatically as businesses focus on managing costs to survive and look for workspaces with greater flexibility to support in-office and remote working. We have been supporting our Members during the pandemic and have invested significantly in health and safety measures to ensure minimal disruption to our clients. We have seen stronger demand coming from MNCs and domestic corporates since April across the Greater Bay Area and South-East Asia, which helped to drive sustainable revenue growth and profitability in the first half of the year.
Looking ahead to the rest of 2020, recurring waves of COVID-driven economic lockdowns will undoubtedly remain a challenge to businesses. However, we are optimistic towards the future of the office. Although the global health crisis is fundamentally reshaping corporate working environments, we expect offices to remain an important hub for creativity and idea-sharing. We also believe that more companies will have core and satellite offices, with some employees working closer to home or continuing to work from home and are investing in new city Centre locations, such as Meguro in Tokyo. The current environment has driven an acceleration of flexible workspace trends and we believe this will advance the growth and development of TEC's business in line with client demand."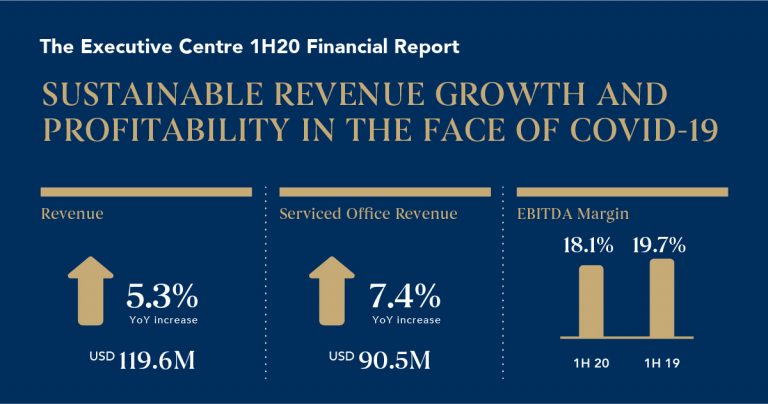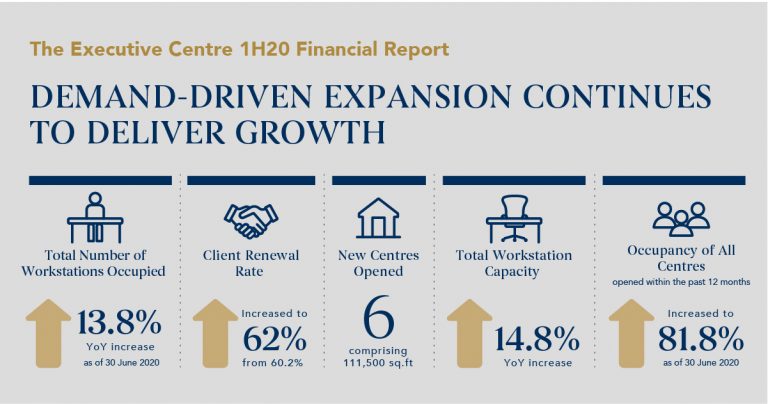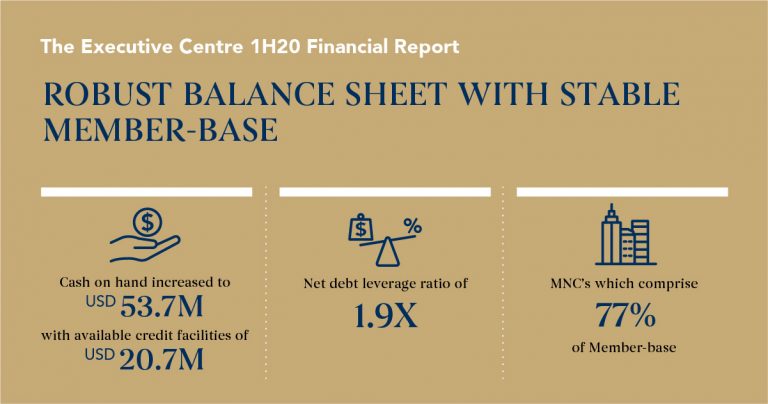 Additionally, in an interview with The Economic Times,  Paul Salnikow along with our Managing Director of South Asia & GCC Nidhi Marwah, are optimistic that our financial success despite the global crisis, is an indication of changing corporate behaviour, reevaluations of workplace strategies and the increasing value placed on flexibility.
Take a Virtual Tour of our Centres | Book Rooms, Manage Accounts & Network through MyTEC