Melbourne has a well earned reputation as an exceptionally liveable, creative and exciting city. In October we will launch our very first centre in Melbourne as we continue to develop our presence in Australia and the Asia Pacific region. Ahead of this launch, we are sharing some of our favourite places in and around the CBD. From weekday lunches to weekend wanderings, we hope this helps you get to know and love this special city. Melbourne, see you soon…
Need To Know
Second most populous city in Australia and home to 4.8 million people
Known commonly as the culture capital of Australia
The city is well known for experiencing all four seasons within a day
Melbourne enjoys easy access to mountainous ski regions, vineyards and wine country, rainforests, beaches and lush farmland
The first ever full length feature film, The Story of Ned Kelly, was filmed in Melbourne in 1906
The city's infrastructure is based around the Yarra River as well as its iconic tramways, the largest system of their kind outside of Europe
Of Australia's tallest buildings, five out of six are located in Melbourne's CBD
A rich and diverse culture thanks to the fact that 38% of Melbourne's population were born overseas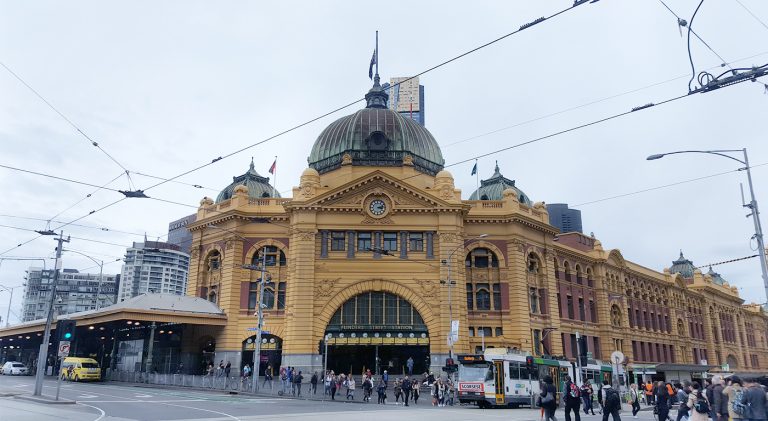 Flinders Street Station is a transport hub and architectural icon in Melbourne's CBD located just a short distance from our forthcoming Collins Square Centre.
Getting to Collins Square
Located in the heart of the CBD and with impressive neighbours, Collins Square Tower Five is well connected to all areas of Melbourne. Number 727 Collins Street is conveniently located just a 5 minute walk from Southern Cross Station with numerous connections within and outside of the Melbourne city area.  The iconic tramlines of Melbourne also provide direct and easy access with Batmans Hill Drive and Collins Street stops directly adjacent to its entrance. Meanwhile, a dedicated taxi rank keeps you connected to the city for your day time meetings or airport transfers.
Working Lunch
The Mayfair – With its 1920's inspired Parisienne decor, this nearby lunchtime spot offers more than some great menu items. Enjoy the ambience thanks to dimmed lights, great service and live jazz music – not to be missed.
Tel: +61 3 9654 8545
Opening Hours: Lunch from Tues- Fri 12pm-3pm & Dinner Tues-Sat 5pm-1am
Address: Sofitel Forecourt, 45 Collins St, Melbourne 3000
Higher Ground – This expansive multi-level café is known for its lively atmosphere and beautiful interiors. The coffee lives up to the food, no small feat in Melbourne. Simple and nutritious fare and a great midweek spot.
Tel: +61 38899 6219
Opening Hours: Mon-Fri 7am-4pm, Thurs- Sat till late
Address: 650 Little Bourke Street, Melbourne 3000
Caterina's Cucina E Bar – A well-known lunchtime spot for busy professionals and corporates in the CBD area, the basement trattoria style eatery boasts an impressive menu and their pastas are a staple for loyal regulars.
Tel: +61 3 9670 8488
Opening Hours: Mon-Fri 12pm-3pm
Address: 221 Queen Street (Basement) Melbourne 3000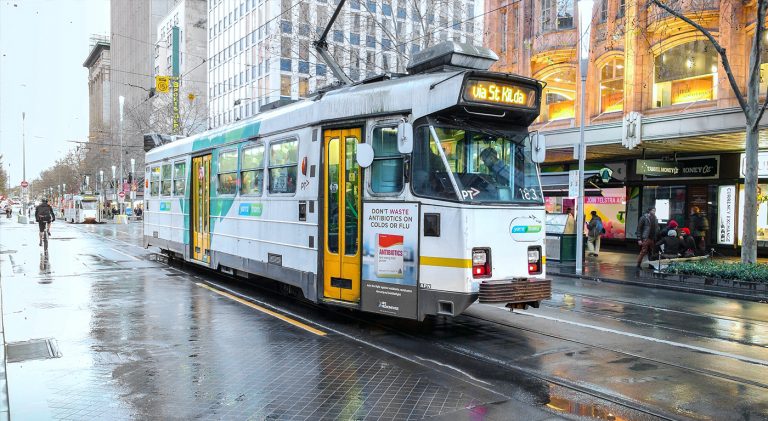 Melbourne's trams are an iconic fixture around the city and an affordable and accessible way to get around the CBD and surrounding suburbs. 
Client Dinner
Platform 28 – There's something for everyone at this local hangout. The pub-style bar and small restaurant area extends to a popular outdoor space, and the casual dining and social atmosphere make for a great midweek evening.
Tel: +61 3 9670 9933
Opening Hours: Mon-Fri 8am-9pm
Address: 82 Village Street, Docklands, Melbourne
Momami – Modern Australian Cuisine done right. The restaurant is well known for its exceptional and imaginative food, while the polished interiors strike the perfect balance for a work dinner.
Tel: +61 3 9190 0008
Opening Hours: 6.30am-9.30pm
Address: 679 La Trobe Street, Docklands, Melbourne 3008
Berth – Split across two concepts and levels, downstairs is dining and upstairs is events, Berth offers spectacular views of the Yarra river as well as a sophisticated, relaxed menu.
Tel: +61 3 9670 0199
Opening Times: 10.30am-10pm
Address: 45 New Quay Promenade, Docklands, Melbourne 3008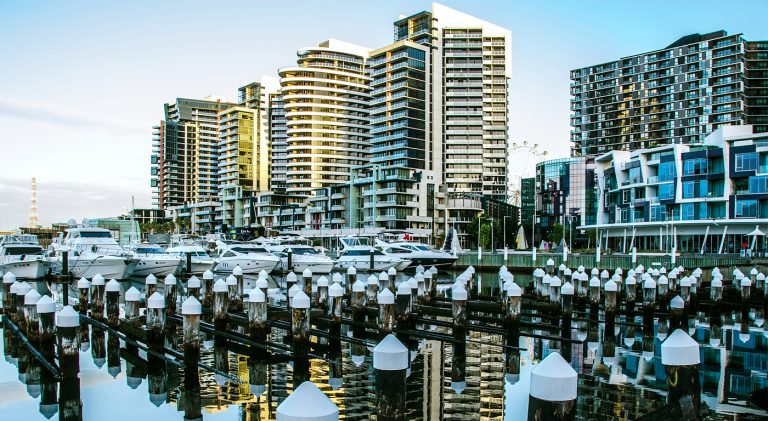 The new Melbourne Executive Centre is located adjacent to the Docklands neighbourhood. 
An Arts and Culture Weekend
NGV – Victoria is Australia's unofficial 'Culture Capital' and The National Gallery of Victoria is one of the oldest galleries in the country. Housing over 66,000 works covering centuries of historical art and social movements this is an essential stop for visitors and residents alike.
Opening Hours: 10am-5pm
Address:180 St Kilda Rd, Melbourne 3006
Fitzroy – Although this neighbourhood has undergone recent gentrification, the creativity and idiosyncratic energy of the Fitzroy district has remained unchanged thanks to an eclectic mix of cafes, galleries, bars and speciality shops.
An Active Weekend
Tree Adventures – As long as you're not afraid of heights – or even if you are – being suspended above the Dandenong Ranges offers both a fun physical and mental challenge. Great for a team building exercise or simply a good excuse to get out of the city.
Tel: (03) 9752 5354
Opening Times: 10am-5pm
Address: Old Monbulk Rd, Belgrave 3160
Camping at the Grampians – North-west of Melbourne is the Grampians National Park, a magnet for outdoorsmen, climbers, mountain bikers and hikers. One of the best places to enjoy some of the most beautiful natural environments and all just a short drive from the CBD. Grampians National Park, Victoria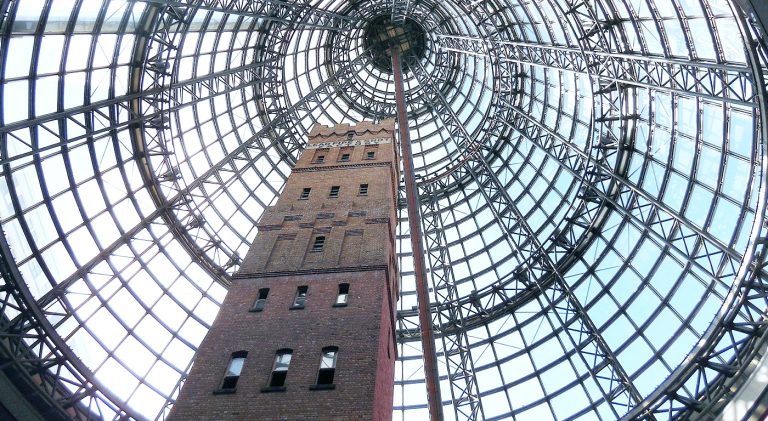 As the 'Culture Capital' of Australia Melbourne is home to unique architecture and a buzzing creative community.
A Weekend With Family
Penguins Parade at Phillip Island – One of the only places you can see penguins in their natural habitat – keep warm and bring the family along at sunset to see them waddle up Summerland Beach.
Tel: + 61 3 5951 2800
Address: 1019 Ventnor Rd, Summerlands, Victoria 3922
Werribee Open Range Zoo – Just half an hour from Melbourne, this expansive 'zoo' offers the full Safari experience. Rhinos, giraffes and zebras are just the beginning of your wildlife education.
Tel: 1300 966 784
Opening Times: 9am-5pm
Address: K Rd, Werribee South VIC 3030
Puffing Billy – Enjoy diverse ecosystems and environments. A journey on the Puffing Billy train is a novel and unique way of experiencing Victoria's lush temperate rainforests.
Tel: 03 9757 0700
Opening Times: 9am-5pm
Address: 1 Old Monbulk Rd, Belgrave VIC 3160