Over the last several years, the internship program at TEC has attracted some of the brightest students from universities around the world. Spending eight weeks with us in Hong Kong, they undertake a series of projects and are exposed to a variety of business units within our organisation. This year, our interns exemplified the impact and importance of a successful training program. They were all energetic individuals contributing fresh ideas to our business, all while experiencing valuable professional and personal growth opportunities. We are so proud of their progress and development and wish them well for the futures.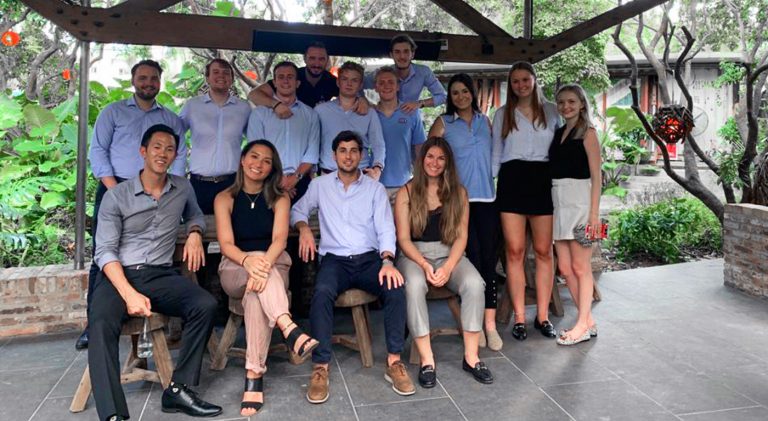 Our interns had the opportunity to travel to Guangzhou to understand how our team operates in different markets. 
Alberto Cosio
Coming to Hong Kong I had no idea what to expect working for TEC. I assumed it would be like all the previous internships I have had. But my experience working with TEC was so much more than that. Working within marketing and operations, I felt that the projects I was assigned gave me insight not only into how TEC is run and maintained as a leader in the industry, but also into how it practices entrepreneurship and innovation on a large scale. TEC is unique in that it allows any one person with ambition to take the lead and make their ideas a reality by providing them a great network of mentors. I felt that while I was working for the marketing department, I was allowed to take ownership of my project and form a compelling narrative around the company. My ideas were supported by my mentor and lead to a great outcome. This is just one example of the entrepreneurial spirit inherent in TEC and its team members. Not only did these experiences teach me a lot about business in Greater China but they also brought the interns together and helped us build friendships for life.
Joel Izzedin
Rising way above a normal summer internship, spending the summer with TEC in Hong Kong was an unforgettable life experience. While working on several projects over the course of the internship, TEC not only enhanced several of my technical skills, but also gave me key insight into the daily operations of such a formidable business. Working alongside the top executives of the company, you really felt like a key member of the team and could see the direct impact your work created. Additionally, TEC went above and beyond to ensure I had the most enjoyable time in Hong Kong. Having never visited before, we were hosted on junk trips and some gruesome early morning hikes ensured I got the most out of my time in Hong Kong. Being privileged enough to visit TEC's operations in Guangzhou and Shanghai, we all forged unforgettable friendships along the way. Ultimately, working for TEC was amazing for me as I looked to hone my knowledge of the business world and managed to have a lot of fun along the way.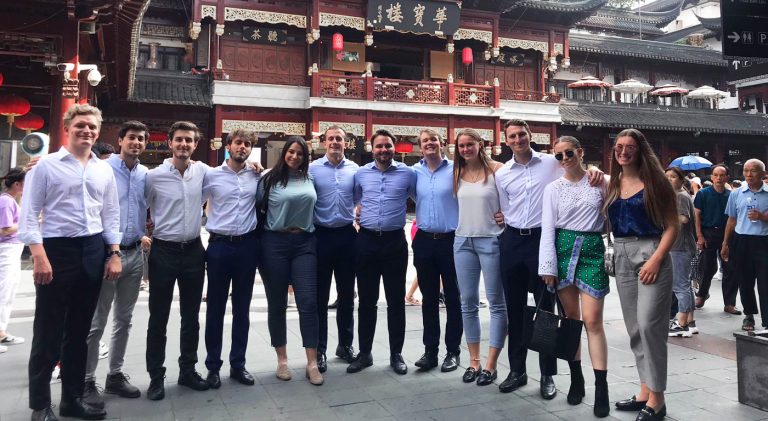 A trip to Shanghai was an opportunity for our interns to learn more about our business as they explored some of our 15 centres in the city. 
Axel Leven
Having grown up in Hong Kong, TEC has always been a known and respected brand name at the top of their industry. So, when I was presented with the opportunity to work there this summer, I jumped at the chance as quickly as I could. Reflecting on my experience, TEC taught me both soft skills, such as dealing and working with Members, the key to the business, as well as hard skills, such as using excel to efficient manage product pricing. This type of internship experience, presented me with a holistic understanding of an entire business. This is something incredibly valuable to those of us who find ourselves in a highly competitive job market that is oversaturated with talented individuals. It immediately sets us apart. TEC taught me not only how to work, but also the idiosyncrasies of working, and for that I will forever be grateful. I would (and will be) recommending this internship to anyone.
Kristiyana Petrova
When I was flying to Hong Kong to begin my internship with The Executive Centre, I never imagined the experiences, knowledge and memories I would be leaving with at the end of the summer. Throughout my time I worked on three different projects within the Marketing, IT, and Community sectors of the company. Being able to interview Members and listening to their positive feedback was a particular highlight for me. It demonstrated the scale and the impressiveness of the company that I was working for from the get-go. While working at TEC, I felt like my input and work was truly valued and useful to the company. During our eight weeks we visited TEC's operations in Guangzhou and Shanghai. There, we had the opportunity to see the Centres, immerse ourselves in the culture and local cuisine, all while meeting the wonderful people who worked for TEC in each location. Both times, I left China in absolute awe and with an excitement to return. I could not be more grateful to TEC for welcoming us into the company as if we were family and showing us everything Hong Kong has to offer. TEC was not just another internship, it's an experience I will remember for a lifetime.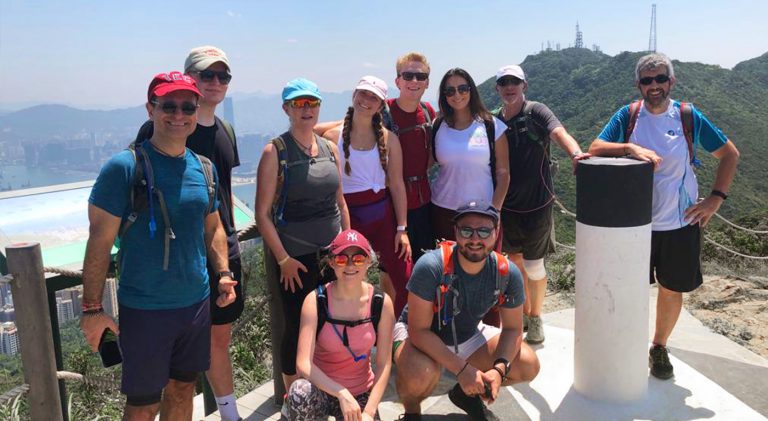 Weekend hikes were a welcome opportunity for the interns to connect and form friendships outside the office.
Zander Salnikoff
Coming from a small town in New York I was intimidated by the prospect of having to work in a city that was far beyond the reaches of my comfort zone. Upon arrival I soon realised that all my worrying was done in vain. TEC's approach to their internship program was of a completely different attitude to the standard expectations, one which was a welcome surprise. On our first day, TEC's CEO took time to address us all, making it clear to us that this program was going to be more than the usual frantic coffee runs and photocopying sagas. We were provided with a series of project-based work, presenting us interns with the opportunity to offer the company real and tangible value. I can comfortably say that because of my time with TEC, I will be able enter any environment that seems foreign to me, void of the fear with which I felt prior to my experience with TEC.
Charlie Salnikow
It's hard to comprehend just how quickly eight weeks with TEC passed me by. Looking at all of the work we achieved and good memories we now share, I truly feel as though we made the most of every moment. Working at TEC as a summer intern provided me with a completely unique experience every day I walked into the office. Over my time there I worked with Marketing, Expansion and Operations, and with each experience I felt that my work was truly valued by my mentors. We were encouraged to find new ideas and take our projects where we felt it should go. The best moment of this experience was seeing nearly all of the head office team come watch out to watch us present the final outcome and learnings of our projects. To us interns, it was surprising and demonstrated exactly the culture they foster- TEC really is a future-focused company while also being a genuine family.
Angus Wilson
When I arrived at The Executive Centre headquarters in late May, I knew relatively little about the company, and I knew even less about the other interns. Over the next eight weeks, I developed friendships with all of the other interns. Some through working in paired projects and others through conversations on Saturday morning hikes. The team members were equally welcoming into their workspaces, and through the mentorship program, I was able to build relationships with people all across the business. During our trips to Shanghai and Guangzhou, we got the chance to explore new cities, learn about how TEC operates, and understand the benefits of running a successful business. Looking back on the internship, I have made life-long friends, had experiences that most could never imagine, and learnt about a dynamic business and industry. I would recommend this program to anybody willing to take the path less traveled.