At The Executive Centre, we have over 135 Centres in 32 different Cities across 14 Countries in Asia Pacific. This gives us a unique opportunity to discuss with our diverse Member Community, which consists of top executives, multinational corporates and industry leaders, their perspectives on the future of business in a post COVID era.
Despite the social distancing and noticeable increase of Members working from home rather than from their workspaces at our Centres since the start of the global lockdown in March/April, we have continued to keep our 135 Executive Centres operational. We know that in dire times such as COVID-19 what is paramount to the maintenance and continuity of businesses and livelihoods is having flexibility, agility and peace of mind knowing that our Members have the choice to return to a safe, dependable, working space from which they can receive executive support.
In the last month, many regions began to ease their lockdowns as local authorities relaxed their social distancing guidelines. In those regions, we noticed a significant portion of our Members returning to our Centres, and what is more, we saw a marked trend of positivity and optimism. This led us to wonder whether Members were just enjoying the regained liberty of having conversations over a cup of coffee at the Barista Bars, or whether there was a genuine positive business sentiment and optimistic outlook settling across our diverse executive Community. To explore further, we invited our Members to share their opinions on the matter. We want to take this moment to thank the 311 Members who answered our digital questionnaire and are delighted to share with you several insights, which confirm there is indeed a positive business outlook amongst our TEC Community Member leaders.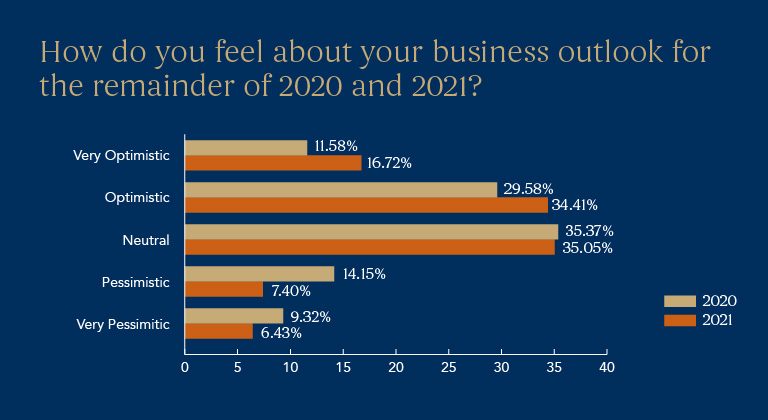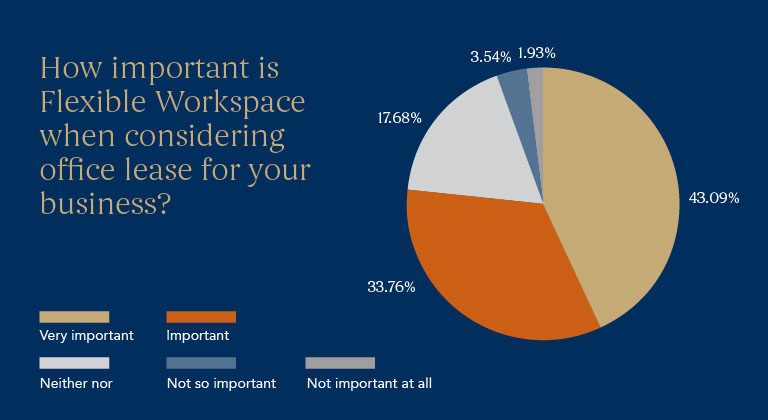 Do these sentiments reflect a Future of Flexible Work?
A future of flexible working is one where businesses have the freedom and agility to make operational changes to optimise their activities and manage risk simply, effectively and efficiently. Seeing that almost 60% of our Members indicated that they are considering or have already implemented changes to their workforce through actions such as downsizing (26.68%), upsizing (17.36%) and relocating (14.14%) enforces the trend towards a model of flexible spaces which allows businesses to only pay for the actual real estate space that they need according to their headcount.
It's interesting to note that amongst the remaining 39% of respondents that selected 'Other', the majority indicated they were making no changes to their operations yet but were staying reactive to the global situation and news. Some indicated that they were furloughing and cutting down working hours; temporarily trimming their workforce to be as lean as possible, but still remain ready to upsize later in the year once a suitable opportunity arises;  reprioritising their business focus to online activity; relocating or redistributing their workforce overseas or across urban cities using a Hub and Spoke model.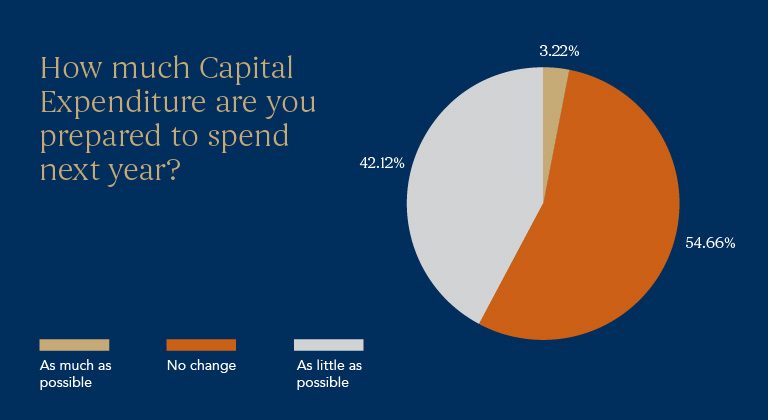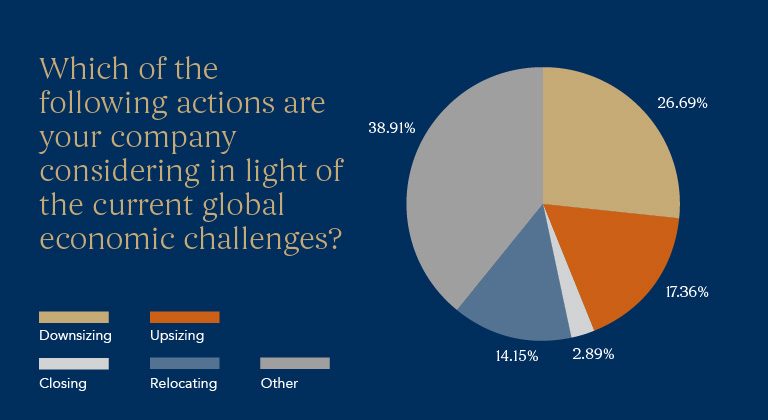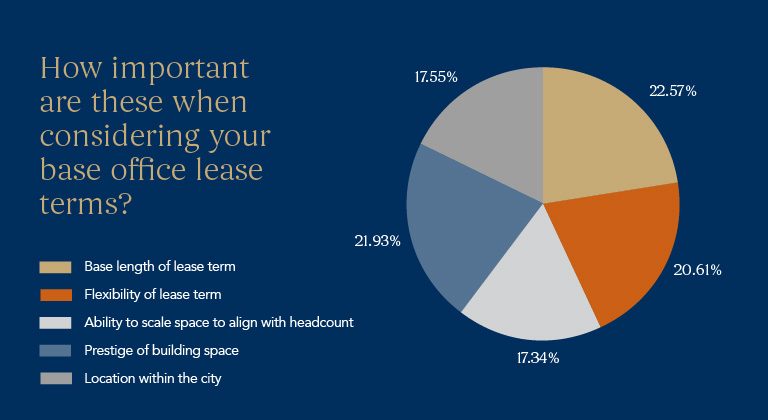 What do these results mean for us as a Flexible Workspace Provider?
At the heart of our 26+ years of success and profitability is our Member's First approach. With this philosophy, as a flexible workspace provider, we are always placing ourselves in your (Our Members) metaphorical shoes and looking at the challenges of the market and opportunities of the day from your executive perspective. This demand-driven approach allows us to grow as your business grows and to stay innovative and reactive to new trends and market forces.
These insights that we have gained from our Members no doubt will inform our decision making. In fact, in light of the growing embracement and demand of flexible working and options, we have recently seen the opportunity to grow our product offerings in response to situations where individual Members may leave our Workspaces but wish to continue their Membership and connection to our 27,000+ Community for visibility, virtual networking and partnership opportunities. Hence, in the last month, we introduced our new Membership and Partnership scheme to meet that exact need.
We foresee that Flexible Workspaces will become a part of mainstream culture, just as digital technology matured and became an indispensable part of the workplace in the last 30 years, so will the needs and demands of working culture change. Already through the unprecedented global challenges of 2020, we have seen a dramatic shifting sentiment and positive outlook towards flexible workspace solutions. The insights our executive Members have shared with us indicates that the move towards flexible working has only become more substantial due to the current trials and tribulations of the day.