A recent report by JLL estimates that by 2030, 30% of corporate commercial property portfolios could be made up of flexible space. There is certainly no doubt that the ways we work, the dynamics of office space and a rise in flex providers is accelerating change at work.  According to the same JLL report, over the course of the last three years, flexible space in Asia Pacific grew faster than in the US and Europe. Considering this, and ahead of our launch in Melbourne, we consulted with three senior members of our regional team to understand the dynamics of the industry, the impact and future of flex, and how The Executive Centre is shaping the future of work in Australia.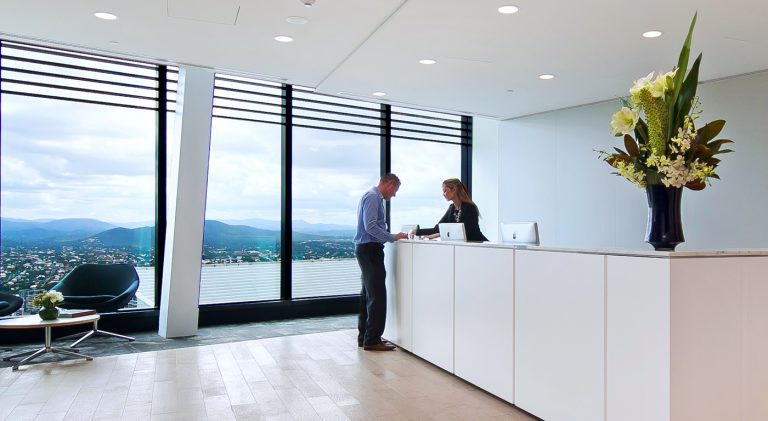 TECBrisbane is located on level 54 at One One One Eagle Street, 111 Eagle Street.
Brisbane
Renee Jones – City Head – Brisbane
Who is our Brisbane community?
The Brisbane market remains steady thanks to a diverse range of industries occupying flex spaces. In the last two years, we have seen an increase in demand from legal, finance and accounting, property organisations and recruiters.
On the landscape of Flexible Working in Brisbane 
The absorption of traditional space and declining vacancy rates across the Brisbane CBD has meant that many international serviced office providers have opened, all of whom are looking to capture demand in the Brisbane market. They have focused on coworking space, mainly in B and C grade office buildings. Their occupancy rates remain low, mainly due to the fact that their buildings are not in ideal CBD locations. By contract, TEC  is located on Eagle Street, a highly desired location that is reflected in our robust community of MNCs, SMEs and entrepreneurial local organisations.
On Coworking in Brisbane 
Coworking in Brisbane attracts smaller to medium sized organisations that may need a cost-effective space to build their business presence with the addition of a community of like-minded peers. With open-plan space, coworking encourages networking, social interaction and the opportunity to develop relationships with peers in a comfortable environment.
On growth drivers in Brisbane 
In recent years, the business sector in Brisbane has grown thanks to a population increase driven by affordable housing and lifestyle benefits. This has had a flow-on effect with smaller business entering the market, as well as many larger businesses establishing their headquarters in Brisbane.  IT has been a strong focus on the outskirts of the CBD fridge, while, finance, legal and consultancy groups are still the dominant presence in the core CBD.
On the future of 'flex' in Brisbane
Flexible workspace is in demand, not only among smaller start- ups, but also larger enterprises looking to reduce the hassle of long-term leases. Flex spaces allow these organisations to up or down scale with ease, with the added benefit of immediate availability. Product is paramount when companies decide to align themselves with a serviced office provider. For the future, customisable space will be really important, as will space that can offer collaborative working opportunities.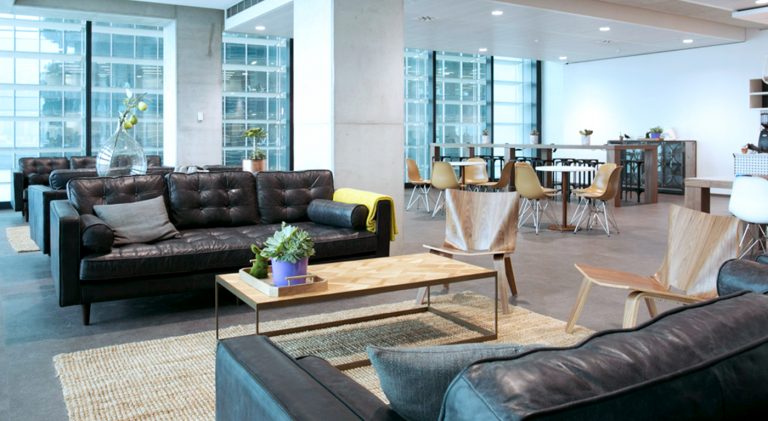 TEC maintains six centres throughout the Sydney CBD.
Josh Alfafara  – City Head – Sydney
Who is our Sydney community?
Sydney is Australia's main financial and economic centre, as well as a leading hub of economic activity for the Asia Pacific region. The key industries represented in our Sydney community are recruitment, financial services and legal and technology. In the last 12 months, we've seen an influx of renewable energy companies and marketing groups too.
On the landscape of Flexible Working in Sydney
The flexible workspace industry has massively evolved in the last 3-4 years in Sydney.  Users of flex workspaces have traditionally been freelancers, small business owners and entrepreneurs. However, because of game changers like IoT, higher real estate costs due to low vacancy rates, the rise of agile and activity-based working and more, we are now seeing a trend from larger companies who have a demand for flexible workspaces—either for overflow space, or relocating their entire workforce. Clients are now looking for flexible options to give them a sense of security in times of uncertainty. These market conditions have translated into high occupancy and retention in our city.
On Coworking in Sydney
In Sydney, coworking has been a buzzword for the last few years and I believe it's here to stay. There has been a rise in the number of operators in the market and we ensured we stayed relevant to demand while staying true our brand values in offering this product to our Members. Our Members choose coworking because it's cost-effective, but also because they want to be surrounded by other businesses who add value to their own organisation and professional development.  Several partnerships have been established between Members and to say we had something to do with that is something my team can be proud of.
On growth drivers in Sydney
Sydney has become Australia's economic powerhouse, contributing about half of Australia's economic growth.  Financial services make up about 15% of Sydney's economy followed by professional services at 10%. Construction and manufacturing contribute 6% and 5% respectively. From an infrastructure perspective, the Sydney Metrowill launch its first phase in 2019. This project will deliver a major economic boost as it aims to improve access to jobs, changing the way the workforce commutes to and from the city.
On the future of 'flex' in Sydney
Flexible workspaces will continue to evolve as technology advances and the need for agile working increases. Businesses are seeing the commercial advantages of shifting to flexible working arrangements, and companies are now doing one of the following;
Signing with a flex provider to minimise the risks of longer-term contracts
Refurbishing their existing space to allow agile working, decreasing the demand for physical expansion and thus lowering cost
A hybrid of both—signing a management agreement with a flexible workspace expert such as TEC to manage their space
Whichever way businesses decide to setup their space in the future, one thing that is here to stay is the sense of community. There is strength in numbers and being surrounded by like-minded people only adds value. In this predictably unpredictable world, the power of community has never been more important.  Businesses are no longer looking purely for office space, but for communities where their business can grow and thrive. This is the TEC advantage—with 23,000+ Members come 23,000+ potential collaborators, connections and partners.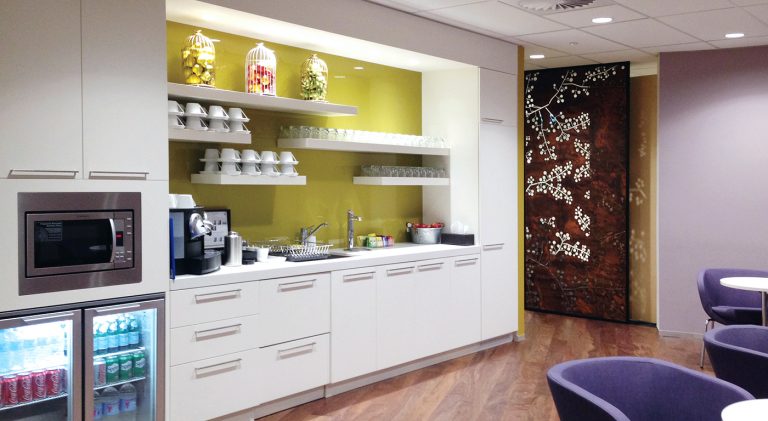 In Perth, TEC are located at Level 25, 108 St Georges Terrace.
Jessica Mezzatesta – Assistant Head – Business Development, Perth
Who is our Perth community?
In Perth we have always been labeled a 'hub' for mining, oil and gas given our proximity to mine sites in the broader parts of Western Australia. In the last 6-12 months we have seen a large increase in legal firms, recruitment and migration companies making their own foot print in our community.
On the landscape of Flexible Working in Perth
Flexible and coworking space has been a saviour for many Perth businesses during the recent recession, providing companies with a much more attractive risk-averse alternative to traditional commercial leases. This is not just for local organisations, but global businesses new to the market and looking to find the most effective solution with the least amount of capital outlay. Serviced offices have really been recognised more than ever which has been a positive thing for the industry going forward.
On Coworking in Perth
In Perth, coworking has proved to be really popular with tech and creative organisations. Businesses are attracted to the "idea" of coworking as it can be cost effective and a great way to network if you run a small business. Corporates still require privacy and are always drawn to the idea of having their own space.
On growth drivers in Perth
Commercial square metre rates are at the lowest they have been in years and incentives have driven many new businesses to open operations in Perth, or expand within the city. Now really is the best time to secure space before the market shifts again. We have a lot of exciting new developments from shopping centres, train-line links to our airport and direct flights from Perth to London.
On the future of 'flex' in Perth
Flexible workspace is only going to become more common and more desirable. Providers need to grow with the market, we need keep adapting and innovating to keep up with what our Members want and need when it comes to workspace.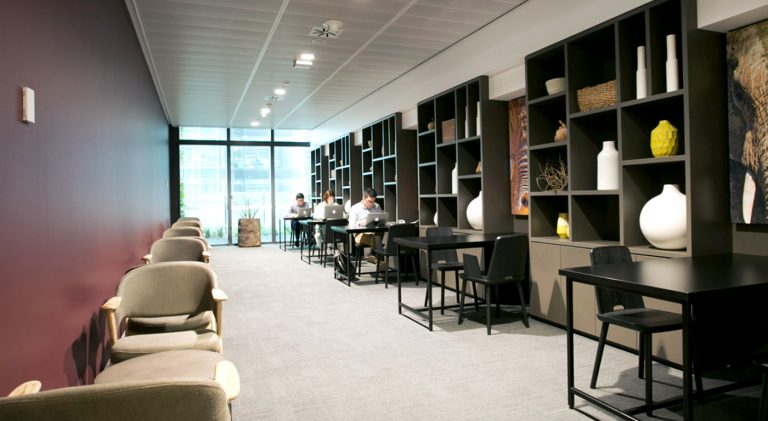 TEC is set to launch a brand new space in Melbourne, our first in the city. This will be an exciting and positive development for the region as a whole and we look forward to growing with our Members in this space and beyond.