As one of the first expansions for The Executive Centre following our founding 25 years ago, Seoul is an important part of our network that has been strengthened recently by the appointment of a new leadership team. We speak with City Head, Ally Hong and key members of her team to find out what the challenges and opportunities are for this dynamic market. 
Ally Hong – City Head
How to best serve TEC Members? 
My role at TEC revolves largely around managing the performance of our Engagement Team and our Business Development team in Seoul. My usual day-to-day consists of constant communication between my teams and supporting each of their roles and meeting with Members, potential clients and business partners. Another aspect of my role is overseeing the development of new business opportunities within the service revenue sphere and creating strategies and implementing them in a way that helps maximise profit. Perhaps one of the most important responsibilities I have is hiring talent, organising professional trainings and improving the wellbeing of our team. I strongly believe that a well-structured, well managed team made up of talented individuals is of the utmost importance when it comes building a successful business.  
How will the new leadership team benefit Members in Seoul? 
I have been in this industry for almost 15 years and am privileged to be part of a team with so much experience. Our Operations Head, Monica Son has also been working in the industry for an extensive period of time. With so many years of experience between us, there is a deep understanding of market trends, changes and fundamental needs. Understanding the needs of our network is critical in such a competitive market and we are ready for all manner of challenges ahead
The best part of the experience working with TEC?
The sharing economy is heating up in Korea and as part of that trend, shared office space also finds its place. The demand for flexible workspace is increasing dramatically and it's obviously really exciting to be a part of this upward swing. It has always been a matter of time before the broader market picked up on its benefits of flex space when compared to traditional space, and TEC's 25 years of experience makes it the leading authority in the industry. People see TEC differently to typical shared office or coworking providers in that it is an exceptional experience. We are able to anticipate the needs of our Members while also providing a space where they genuinely want to spend time.   
What are the challenges that lie ahead?
Flexible workspace providers have expanded aggressively in the Korean market as the result of increasing demand and a change in working behaviours and preferences. Not only are international competitors now seeking their own success, but Korean conglomerates have jumped at the chance to be involved in the flexible workspace boom.
What does the future hold for the flexible workspace industry in South Korea?
Although the initial success of flex in Korea has stemmed from a trend driven wave of success, it has been more about the markets understanding of what the industry is able to offer them and their business. Education surrounding the various flexible workspace products is continuing as it is simultaneously evolving to the changing needs of the market. As the Korean market become more saturated, there will be higher expectations and mean that the need for diversity and for differentiation will become more prevalent.  
How do you model yourself as a leader for your team?
I believe that most people see that the word 'boss' and 'leader' as being interchangeable. Being able to fully communicate, being able listen completely and without agenda is one of the most important qualities I would need to highlight in a leader. There needs to be a unified goal for a team set by its leader. Once you know where you're going, it then becomes about how you get there. Building a healthy environment for your team constitutes everything from management style, effective teamwork and seeing real results that are in line with your goals. That's the kind of environment I want to create for my team, one where my team is genuinely happy in their roles and responsibilities in a place that encourages their own curiosity and learning.  
We have such a strong position within the market and a genuine belief in our product being the best available. We have ambitious plans for the coming years focusing on the best locations, the best design and the best service, our team is ready for what is no doubt going to be an exciting time for TEC Seoul.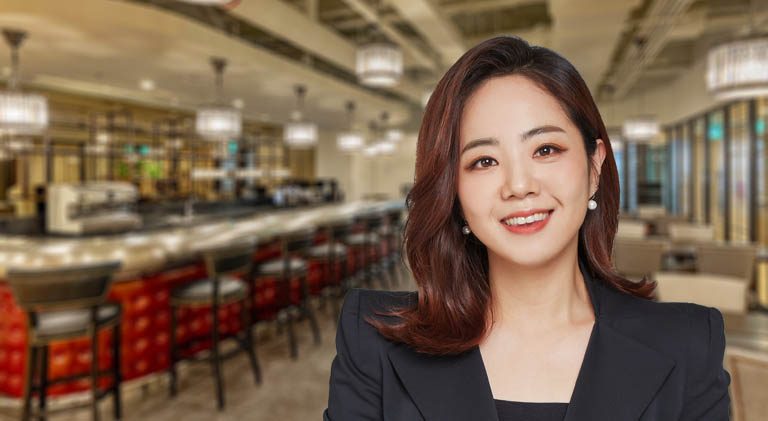 Ally Hong joined TEC just over a year ago and comes to us with a wealth of industry experience and a bright new outlook for our network in Seoul.
Monica Son – Head of Operations
How to best serve TEC Members? 
Operations at TEC means I am responsible for the running of our various Centres and as a result of this, our Engagement Team. I need to ensure that the expectations and needs of our Members are met and exceeded, all while providing a smooth, efficient service that elevates their work experience. 
How will the new leadership team benefit Members in Seoul? 
New leadership is an exciting step forward for our community and having extensive industry expertise represented in the team will impact positively on all aspects of the business. The Member experience is paramount and that is our priority in all our work. Our approach to how we can improve this will only benefit from the outlook of new leaders.   
The best part of the experience working with TEC?
TEC has such a dynamic environment. Working in our Centres alongside our Members is really unique, and we get to see all the benefits that the best flexible workspace has to offer first hand. Because we are in such a rapidly growing industry, new competitors are constantly entering the market but with all the challenges this brings it also brings opportunity. There is always something to learn, something to do. It creates an energy that carries through to the people we meet on a daily basis.  
What are the challenges that lie ahead?
Competition is fierce in Seoul. Our products, services, events and community offering will continue to adapt to the evolving needs of our Members. Innovation is key. Continuing to listening to our Members, providing fully customisable, tailor-made solutions to their problems means employing a more creative approach. 
What does the future hold for the flexible workspace industry in South Korea?
I'm sure the market will get bigger even in faster and the needs and wants of Members will become more diverse. We will need to keep innovating our products and services to flourish. We are trying to keep improving our facilities and services. Seoul Finance Centre is recently refurbished and now includes an in-house barista service. We look forward to introducing our product and services to new Members in the future.
How do you model yourself as a leader for your team?
I think I'm a democratic type. I'd like to listen team's opinion and encourage new ideas.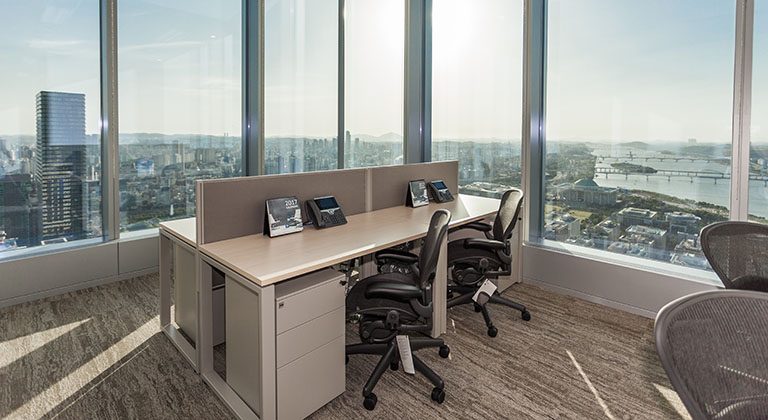 The future looks bright for our network in Seoul thanks to the expert guidance of our refreshed leadership team.
Kelly Kim – Accounts Manager
What does your  day-to-day at TEC involve?
My role as accounting manager at TEC covers overseeing and assisting other departments with their efficiency and effectiveness at work. More broadly, it involves ensuring the reduction of unnecessary loss as well as maintaining internal control of operations and increasing company efficiencies.  
The best part of the experience working with TEC?
The environment in the Centres are amazing. We are at the premium end of the market and having the luxury of experiencing the same product as our Members is a treat. From sitting in the same Herman Miller chair, at the same 9am desk, it provides us with an understanding of how our community experiences our product. 
What are the challenges that lie ahead?
As the industry itself becomes more mainstream and the awareness that flexible workspace has a favourable EBITA, we are seeing more competition, but at the same time there is also more interest in the market. It is a double-edged sword so the challenge also presents opportunity.  
What does the future hold for the flexible workspace industry in South Korea?
Tapping into our community is going to be really important going forward. Our Members are such a wealth of knowledge, and being able to share this as a resource within our network is invaluable