Over the course of three and a half days in mid October, more than 70 members of our TEC team met in Ho Chi Minh City to reflect, plan, discuss, brainstorm and celebrate. With more than 23,000 Members, 125 + centres in 30 cities and more and more expansions planned, this was an opportunity to take stock of where we've come from, where we are going and how we plan to get there.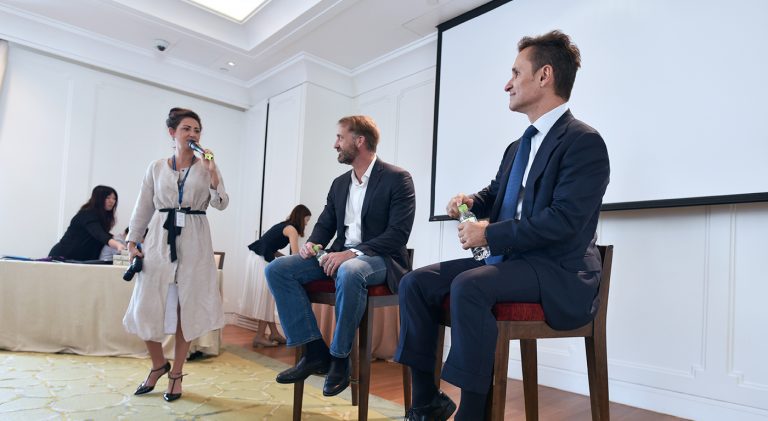 CEO Paul Salnikow and CFO Jeff Peck sit down for an 'Ask Me Anything' session on the last day of the offsite. 
Insights from Our CEO and CFO
Since founding The Executive Centre in 1994, Paul Salnikow has led the team as CEO, maintaining an unprecedented level of openness and transparency. During the course of the offsite he shared his insights on the industry, the evolution of TEC, his vision for the future, all while uplifting and celebrating the achievements of the regional teams. He explains, "Our philosophy on how we run the business? We really do focus on our Members." CFO Jeff Peck has been with TEC for more than 10 years an has his own insightful and considered point of view to share. Given the cyclical nature of the economy, his presentation was a reassuring and thought-provoking opportunity to reflect on what lies ahead. Jeff expanded on the idea, "The world has woken up to the flexible workspace industry. We can forget the idea that there's a coworking market and a serviced office market." In these and other discussions our Members remain front of mind, and so much of the discussion and reflection was on h0w to better serve our community and create new opportunities for the people who call our centres 'home'.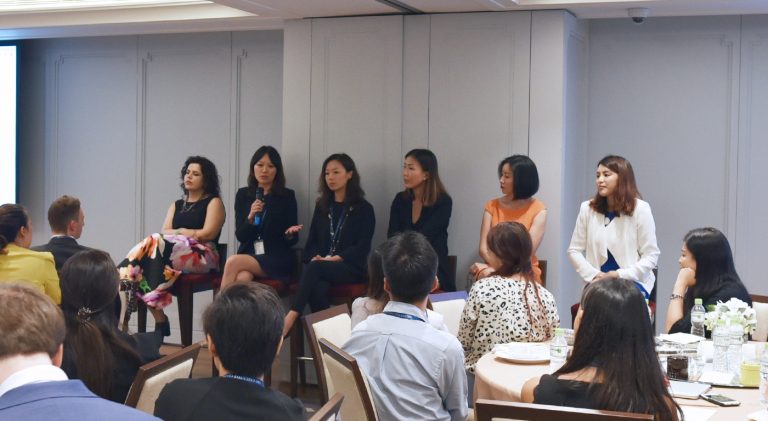 Our six regional Managing Directors share their insights as part of a panel discussion that covered everything from team building, to landlord relationships and creating an exceptional Member experience.
What Else Did We Learn?
On Expansion:
Our industry has gone from being 1-2% of the commercial real estate landscape to being a major subject of huge research, projected to reach 30% of the market by 2030. Demand driven development is important. There's no point being somewhere no one wants to be. – Todd Liipfert, Senior Development Director.
On Systems:
Digital encourages mobility which you will be seeing a lot more of before year end. Everything is a data point. Different departments just cut it differently. We're not just seeing a dollar amount, we're seeing people. Seeing our Members. – Daryl Wong, Product Manager
On China:
Tier 2 cities in China are more active, more community focused than tier 1 cities and this is something we need to be aware of as we grow.  – Jane Ding, Managing Director – China
On Team Culture:
Working with and developing a team there are two things to bear in mind. First, find good people -strong individuals who are good at what they do. You need to be able to identify the talent and people that will challenge you. Second, motivation and culture, you need to motivate teams in different ways. It's not HR- it's talent maintenance. Nidhi Marwah, Managing Director- India, Sri Lanka and the Middle East, Managing Director GAM
On Operations:
We make the best product in the industry but how do we sustain that? It's the human touch that adds value. It's retention and means our Members are more than happy. -Chris Pennicott, Corporate Director – Operations
Following the official workshops and conference, members of our team has the opportunity to visit the Christina Noble Children's Foundation and deliver donations of toys, books and supplies collected from our local teams and Members. This was a special opportunity to see first hand the special work that this organisation does helping some of the most vulnerable members of society. It was also an uplifting and celebratory end to a memorable few days that our team will always remember.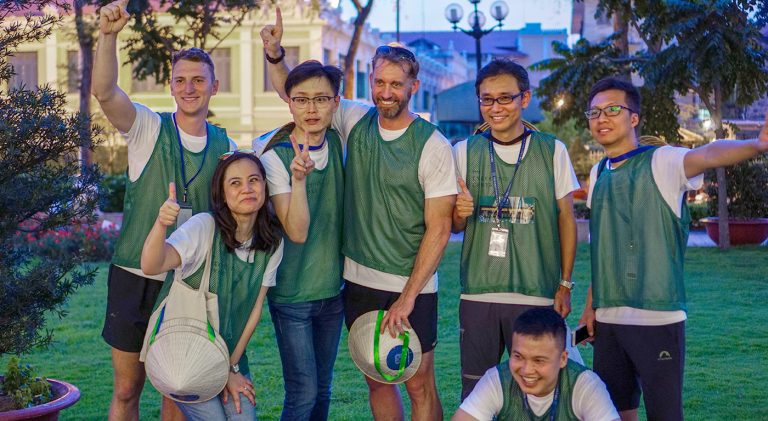 An 'Amazing Race' around Ho Chi Minh City was a chance for everyone to see the incredible sights of the CBD. Having opening our first centre in Vietnam in Saigon Centre Tower 1 earlier this year it was a unique chance to experience the culture and dynamic of the city. CFO Jeff Peck led his team to victory in the race!
What Now?
How will insights from this offsite translate into new innovations for Members? What will change in terms of the day-to-day of our centres?
So many exciting ideas were born at this offsite. It was a unique opportunity for our global team to connect in person, many of them for the first time. It was a chance to exchange insights and share solutions that will improve the way our Members experience TEC. There are so many exciting projects taking shape as a result of the offsite and we are already looking forward to the coming months and the new year when we can share these with you. In the meantime, as always, if you have any questions, queries or suggestions, the Engagement Associates in your centre are always available to talk.