In less than half a year, we have seen a significant impact on the global economy and business norms. Businesses have had to find ways to adapt to the demands of this pandemic. People across the world are having to work from home, social distance and change their hygiene and sanitation behaviours. Now that we see these strategies implemented by businesses take effect, companies will be reevaluating their business operations in the long term to regain capital and revenues.
The Pandemic and the Workplace
Dubbed as the world's biggest work-from-home experiment, the worldwide lockdown measures have accelerated what many believe to be an inevitable movement in working culture and workspace trends. Namely, our subconscious belief that work must occur in a traditional fixed office environment to a new workspace trend that values the agility and versatility in using flexible workspaces. For many in the workforce, the global lockdown also presented them with their first experiences of this work model.
Whether this pandemic will result in long-lasting changes like that of Twitter, Facebook and Square's recent announcement of permanent work-from-home policies is yet to be seen. However, there has undoubtedly been a shift in the collective corporate mindset regarding how we work collaboratively, how vital the office space is to our productivity and how an office is no longer simply defined by four walls.
Making A Case: For and Against Remote Working
While there are considerable advantages to a working-from-home business model such as reduced commute times, lower pollution levels and reduced operational costs, there are also distinct disadvantages for businesses and employees who work long term in this way.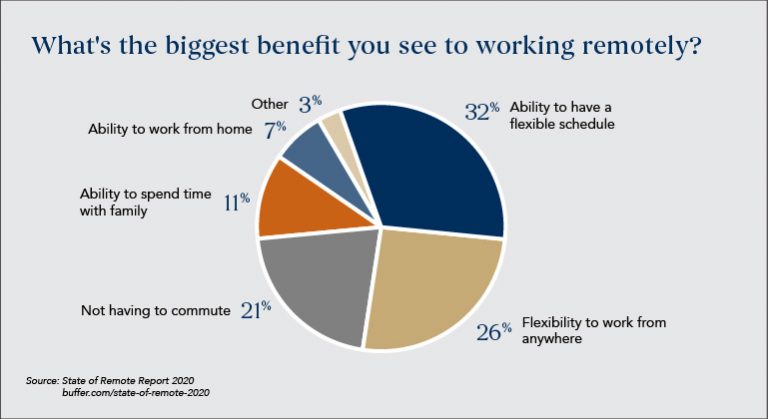 Examples of disadvantages include increased disruption to productivity by way of higher chances of distraction and procrastination. Additional logistical, operational and administrative steps also impact a company's ability to implement these policies effectively in the long-term.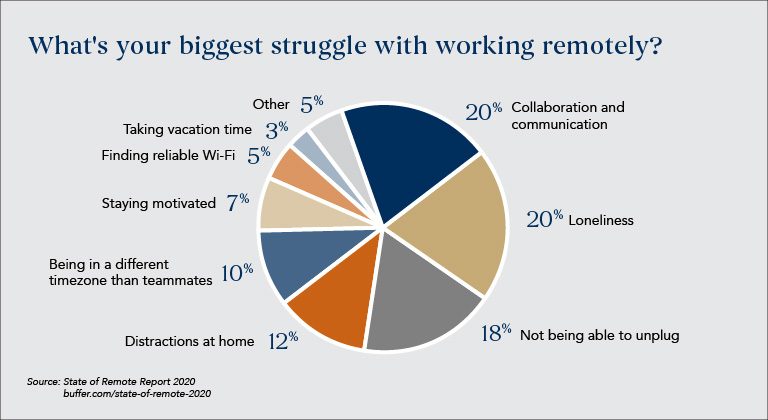 A New Workspace?
With companies having adapted quickly to the unprecedented challenges of COVID-19, many have invested heavily to facilitate their team's remote work and implemented business continuity plans. While some have begun to reap the rewards of their newfound working model,the future of work will have to involve policies that encourage employees to work remotely while also protecting and supporting their work. Perhaps most notably, because of the economic slowdown, in the short-term, we will see businesses seeking to recoup capital by minimising costs, particularly those tied to high-ticket items such as real estate.
Reducing long-term fixed leases will be a significant avenue that companies around the world will explore. For example, supplementing existing real estate with flexible workspaces is not only a viable short-term investment but an effective long-term solution to maintaining a healthy cash-flow. Other examples include the use of Satellite offices for project-based teams, hot desking options for highly mobile employees, and having access to diversified locations and environment types. All of these are examples of how some our Members are already employing flexible workspace trends into their portfolios, and we predict that these will become more mainstream commercial real estate strategies in the future.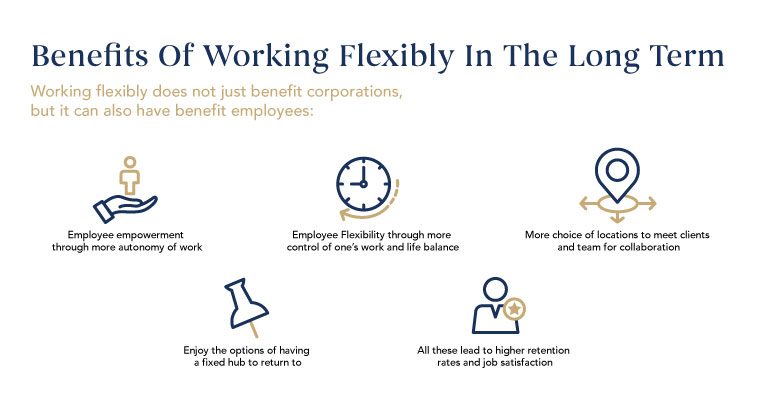 Hypotheticals
Scenario A: A company renting four floors to accommodate their team of 200 may now look to downsize to two levels for their core workers, then supplementing this with a flexible workspace. This mix of core-and-flex will be typical and provides employees with choice, flexibility and autonomy to decide how they work best.
Scenario B: An MNC operating in several markets may decide to reconfigure their portfolio by job type and headcount. Many technology firms, for example, may choose to take flexible leases in core CBDs to efficiently accommodate their smaller client-facing teams while relocating their back end to less central and generally more economical regions. Decentralised and diversified portfolios will become an asset to businesses. Besides their risk-mitigating and crisis management benefits, it also enables a broader range of options, ensuring the space meets the exact requirements of every business function.
Scenario C: Companies whose workforce comprise of field agents and frequent travellers such as brokers, salespeople and external auditors may find that the agility which flexible workspaces provide more advantageous than operating from a traditional office model. Combining the benefits of Serviced Offices and Coworking from multiple locations, the spoke-hub model can not only reduce commutes and travel for agents but also lower the costs of capital expenditure for companies by having less need to invest in inventory and furnishing.
The Flexible Future
The office is changing. The way we work is changing. Above all, the way we think about work, how it takes place and where we do it has changed. The workspace of the future must be agile and versatile to adapt to unprecedented and unpredictable challenges that are becoming more common in our society. A real estate strategy which involves 'flexible space' not only means flexibility in lease terms, workspace size and operational capacity but also in the flexibility you can offer your teams. Wherever and however, businesses choose to move forward post COVID-19, we will inevitably see a workspace trend where professionals place higher value on their flexibility.