A recent report by JLL estimates that by 2030, 30% of corporate commercial property portfolios could be made up of flexible space. There is certainly no doubt that the ways we work, the dynamics of office space and a rise in flex providers is accelerating change at work. According to the same JLL report, over the course of the last three years, flexible space in Asia Pacific grew faster than the US and Europe. There are also cultural nuances that make the industry in this part of the world distinct. Considering this, we consulted with three senior members of our regional teams to understand the dynamics of the industry, the impact and future of flex, and how The Executive Centre is shaping the future of work in Singapore, Taipei and Seoul.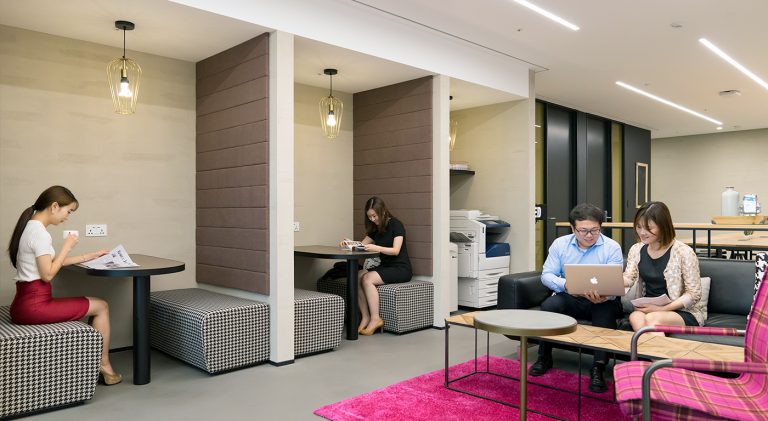 Collaborative breakout areas and lounge space in our centres provide Members with additional flexibility at work.
Jacqueline Lin – Regional Director – Taipei, Tokyo & Seoul
Who Is Our Seoul Community? The majority are still IT and financial services, followed by pharmaceuticals, consulting, manufacturing and hospitality.
On the landscape of Flexible Working in Seoul
Density wise, Seoul tops the chart in terms of the number of flexible workspaces in Korea. Within that, Gangnam is the most popular area in Seoul with the greatest number of occupied floors. When it comes to Asian tech hubs, Seoul is very similar to Tokyo and Shanghai, and is ranked as one of the best spots to do business in terms of market dynamics, attracting global talent and investor interest.
Coworking is an additional option to more traditional workspace models, but when it comes to modern ways of working we have found that corporate Members still seek privacy and security as a matter of priority. It's certainly an idea that people are exploring, but ultimately, our Members are looking for privacy and bespoke functionalities when it comes to space. We are responsive to this demand by delivering professional private offices, meeting rooms supported by state-of-the-art technology and comfortable breakout areas.
On growth drivers in Seoul
A significant force in the market has come from foreign companies entering the region, with the South Korean economy really showing marked signs of increased internationalisation. One of the reasons for this has been demographics, thanks to an ageing local population and subsequently shrinking workforce. There are currently more than 100,000 Korean students studying at universities in the United States. This is reducing language barriers and opening new opportunities for foreign companies seeking multi-lingual employees.
On culture in Seoul
The aesthetic focus and professional design of our centres is something that really sets TEC apart from competitors. We always seek to understand every detail of a Member's requirements. It's our attention to detail and tailor-made solutions that have proved to be at the heart of our success. The exceptional user experience is what makes TEC a market leader.
On the future of flex in Seoul
Flexible workspace solutions will continue to grow as people become more aware of different ways of working. Flexibility is essential for start-ups, entrepreneurs and established enterprises, and the industry will continue to grow to support them.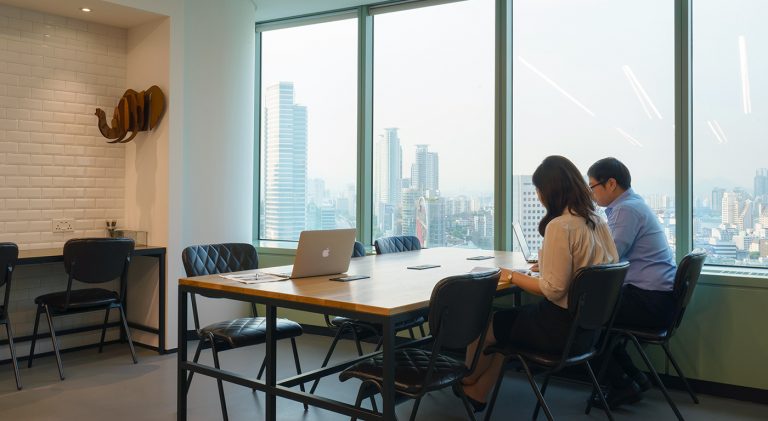 Increasingly, large corporates and multinational firms are evolving their more traditional views about space and ways of working. 
Gwendolen Wong, Business Development
Who is our Singapore community?
Singapore has always been a hub for legal, finance and banking, and IT, and through agglomeration benefits, more of these kinds of firms continue to make their way into Singapore.
On the landscape of Flexible Working in Singapore
The serviced office landscape has evolved and boomed so quickly over the last 3 years. More players are entering the market, and users are becoming increasingly well-informed about the choices available to them. That being said, a lot of providers focus on quantity over quality, and their main objective is to quickly expand their footprint in the city in an attempt to capture a larger market share.  Given that Singapore is a very central location in Asia Pacific, it's a very attractive base of operations, and the proportion of space taken up by serviced office providers is much higher than in other cities, especially when considering we're just a little red dot on the map!
Coworking has absolutely given many companies a new way to define the workspace environment and they see the value in having a support system and community. The Executive Centre has been responsive to this trend by providing communal, multifunctional spaces in our centres, and by developing a robust online community offering.
On growth drivers in Singapore
I think accessibility and ease of doing business has been the main driver of growth so far. We're so centrally located in Asia Pacific, and being named the world's best airport for 6 years in a row is definitely a bonus too! Setting up a company in Singapore is very simple and a business can be incorporated in just a couple of weeks. Having a straight forward set of rules and regulations to follow makes our system efficient and attractive to new business prospects. In recent years, I believe our growing pool of talent has also contributed to the overall growth of Singapore.
On the future of flex in Singapore
Coworking and flexible working is a trend that is here stay, but I trust that as people and companies progress, they will be looking for more sophisticated spaces and mature communities which is precisely what TEC can provide.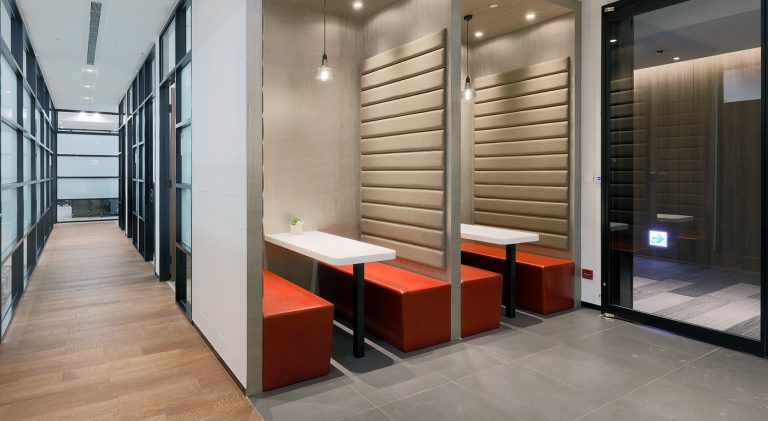 By offering a mix of private and collaborative space, TEC can give Members the autonomy to choose how they work best. 
Alex Chen – Senior Manager – Business Development
Who is our Taipei Community?
It's really a mix of different professionals from a variety of industries. Through informal conversation in the breakout areas or via our community events, Members really get to know each other and exchange ideas and perspectives. The majority represent fin-tech companies and IT.
On the landscape of Flexible Working in Taipei
The market has experienced continuous growth, and we are seeing competitors opening new spaces as TEC also continues to expand. The difference is that TEC carefully evaluates the convenience of all potential locations, the reputation of the building and management in addition to the growth rate and feasibility of every new opening. Taipei differs from some of the cities in which TEC is present. The market is not as big as Hong Kong, Shanghai, or Singapore, but we are still seeing an upward trend in demand for both the spaces and services we provide.
The concept of Coworking is relatively new for most corporations. For providers, it meant a real shift in the way we consider space, and TEC has been a pioneer in introducing this concept. At the same time, we are always selective when it comes to how and where we facilitate Coworking. Due to the nature of our business and our understanding of how people work in different districts, we need to be really thoughtful about how we introduce Coworking. For example, in our Neihu New Century Building centre, Members have overwhelmingly welcomed this concept as a new way of working and as a unique opportunity to engage with one another.
On growth drivers in Taipei
Taipei occupies a strategic location that connects South East Asia and North Asia, and acts as a link between Asia and North America. The quality of the professional workforce, particularly those with an IT background plays a vital role in the success of both start-ups and multinational companies. As a testing ground for the Asian market or as a long term prospect, Taipei is an excellent strategic location for our Members to grow their business.
On culture in Taipei
Taiwan has a rich culture thanks to the diverse influences of East and West. At TEC, our associates come from different backgrounds, many have studied abroad and understood the different cultural nuances required to expertly serve our diverse Member base.
On the future of flex in Taipei
There is a good balance between Coworking and people looking for private spaces. The two concepts of course offer different benefits. In my opinion, these two distinct products will continue to grow at a similar pace as they fulfil very different functions and serve two very distinct audiences.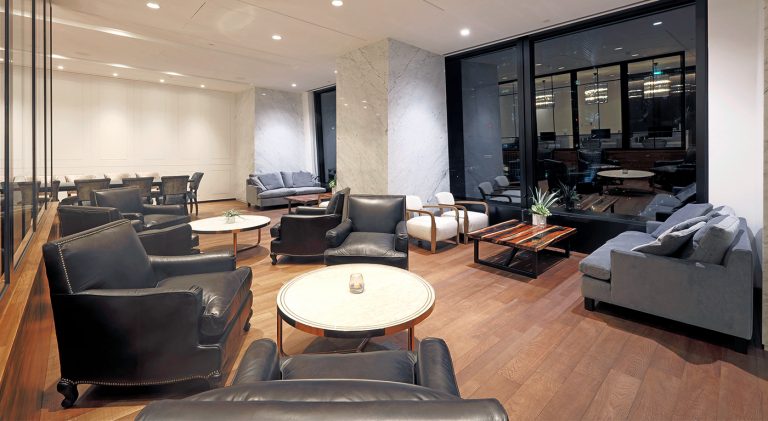 Timothy Oulton furnishings are a feature in all centres that creates a warm and receptive feel in communal areas.