Minimising workforce interactions and practicing social distancing is essential during the outbreak of COVID-19. Taking rational and reassuring action could prove pivotal. We have taken every precaution and put in-place recommended protocols to cope with developments. Taking personal responsibility for the health of those around us also means enabling your teams, your company to do the same. For some, building access has been restricted or compromised. For others, challenges come when trying to help staff avoid over-crowded commutes or provide homeschooling support for their families.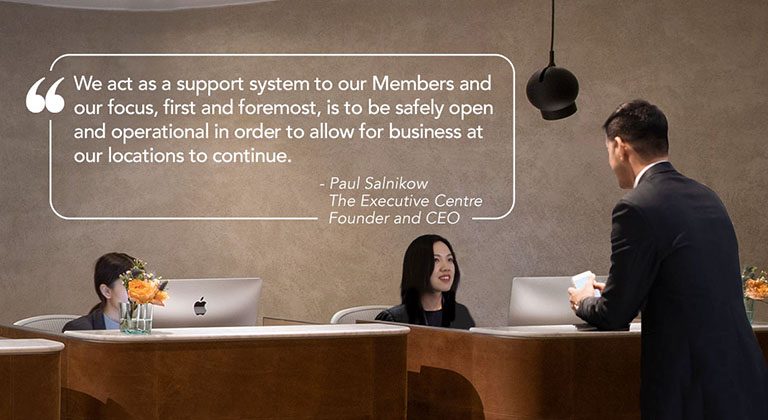 Over the weeks, we have been privy to on-going conversations focused on how best to do this. Given our 25 years of expertise and position within the professional landscape, we have some valuable insight to the how's the why's and the why not's. We are sharing 5 of the most effective ways corporates are leveraging flexible working, during times of instability and uncertainty.
Working From Home
Dubbed the 'largest work from home experiment', the massive shift to remote working is a trend that has been a hugely accelerated. Working from home poses questions of trust in employees and confidence in digital ecosystems or infrastructure. After implementing a work from home policy, the team at Native Union saw their staff initiate self-organised collaboration sessions and after a period of adjustment, increased productivity. Affording your people to choose (even explore) how, where and when they work best, could be evident in you bottom-line. One of the biggest problems still being faced in implementing work-from-home policies however, is a sense of loneliness and isolation which can lead to issues concerning mental health. Cultural awareness and support of these issues is something which can and should be addressed with your people.
Alternating Rotations
If your office is wholly necessary to your industry or job function, minimising in-person contact and more accurately tracking the movements of personnel is crucial. Social distancing and being aware of workplace interactions can be helped with rotating teams. Creating even groupings of people and assigning a day-to-day or week-to-week rotation schedule could help mitigate risks as well as acts as a precautionary contingency plan for less-effected regions.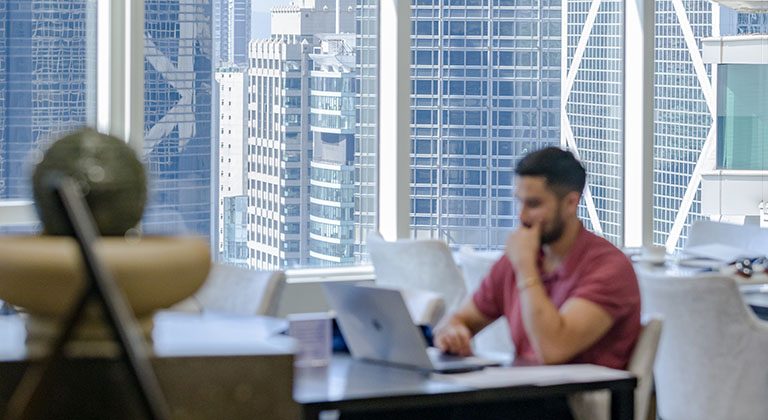 Virtual Office
Using services such as Virtual Office can help with staying connected as well as with benefitting from a built-in support system and a community of like-minded individuals. Virtual offices are designed to take advantage of the many digital ecosystems in place to help not just sustain, but grow your business further, reaching new markets even during times of uncertainty.
Business Continuity Plans
Being responsive, thinking laterally and having an acute understanding what your people need in order to continue their work, means that solutions are unique. Unique to company structure, to corporate culture, to both short-term and long-term goals. Business Continuity Planning ensures that your business has a tailored and sustainable strategy, built upon proven workplace products. For us, these plans are available with just 24 hours' notice whether your needs are to temporarily diversify your real estate portfolio, a couple of hours meeting room space in a secure environment or needing additional secretarial assistance.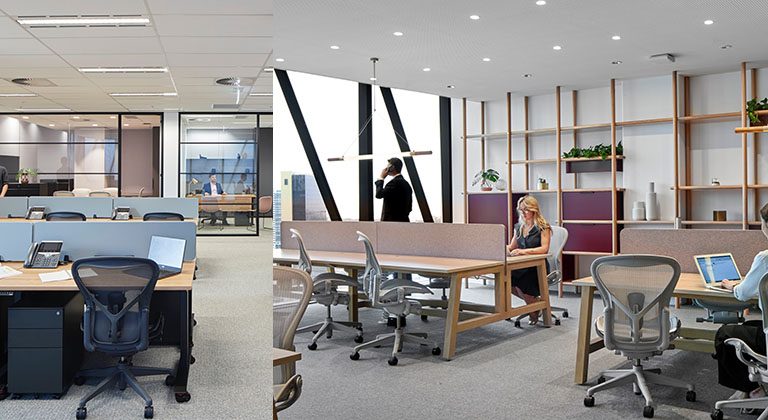 Flex and Core
Looking ahead to the future of work, flex-and-core is a strategy we have predicted will be a dominant trend in corporate real estate. Having a more diversified portfolio not only lends itself to emerging work styles but also acts as a component of future risk management plans. It is something which can be manipulated to suit the needs of the organisation. The applications are endless. Although viewed as a long-term solution to reducing overheads as well as other real estate-related costs, we recommend that it be experimented with on a smaller scale to iterate and re-iterate the most effective variations.
Conclusion
The future of work is without doubt moving in a direction of being more mobile, agile and diverse. Although many have been forced into experimenting with their flexible work policies, it has positively challenged perspectives and provided valuable learning opportunities. While these work types have proven to be effective, they are just the beginning of dealing with a health crisis of this magnitude. The novel coronavirus demands communication which is consistent, responsible action and compassion for those most impacted.
We hope first and foremost, that our extended network remain healthy and well-supported. Get in touch to start a conversation with us and find to out how we can help provide your business with the tools it needs throughout the coming months.