The ubiquitous presence of technology in our lives presents a host of new ways to develop a professional profile and extended network. Platforms like LinkedIn are a great place to showcase professional content and experience, and there are rich possibilities in these kind of spaces when it comes to developing your personal 'brand' online. Sharing expertise and experience has long been a tool used by job seekers, but there are more opportunities to be found beyond an interview for a new position. Creating business opportunities, forging relationships and maintaining existing ones are all possible through a considered online presence. Managing a balance of online and offline interactions can prove to be the most impactful networking strategy for modern professionals.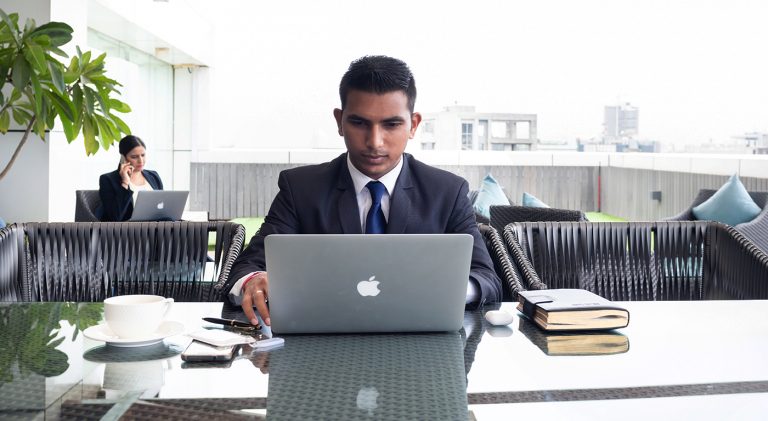 Maintaining a strong online presence can be a great way to facilitate more than just new job opportunities.
Contemporary Corporates And The Second Economy
Rivalling the change that the industrial revolution invoked, the emergence of a new, second economy in the form of all things digital is changing the way we interact with colleagues in a work environment. Internal communication tools, social media, professional networking platforms and even email have drastically changed the way we approach business dealings.
One of the most valuable elements of a digital profile is its ability to act as a bridge between online and offline opportunities, as well as presenting a thoughtfully curated version of your expertise and experience. Donna Serdula, author of LinkedIn Makeover: Professional Secrets to a Powerful LinkedIn Profile explains, "Success on LinkedIn is getting off LinkedIn. I don't mean permanently, I just mean you want to get off LinkedIn and forge real world relationships."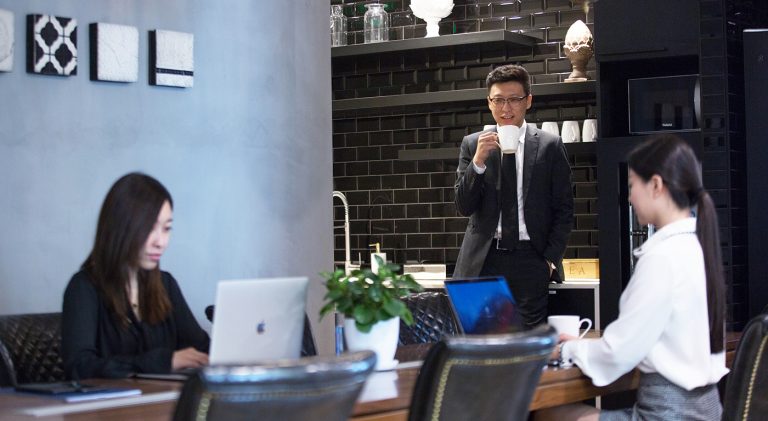 The breakout and coworking areas of our centres are designed to foster informal networking opportunities that allow our Members to collaborate and learn from one another.
These are some of the best ways to make the most of your online presence:
Personal Appraisal: Discuss topics you are passionate about and have a deep understanding of as a unique way to demonstrate personal expertise.
Networking: This is an essential tool when it comes to building a professional profile. Making connections and using both your online and real world profile to prove your credentials is essential when it comes to building trust and lasting relationships
Industry Validation: Staying up-to-date with news, changes and developments in your industry gives you the tools to do your job better and allows organisations to flex their own expertise in the marketplace.
Fringe Benefits
Growing, securing and nurturing a mutually beneficial network is at the core of most successful profiles. The more thoughtful, considered and trusted a network you create, the more likely it is to facilitate new connections, opportunities and experiences. Beyond this, it is important to acknowledge that while you build your own network, you are simultaneously part of other communities and networks that deserve your time and respect. Taking the time to strengthen a relationship could be as simple as liking or commenting on a LinkedIn post or arranging a quick coffee between meetings.
Casual but genuine displays of interest are simple to do, even when you're balancing a busy schedule. There's no substitute for a handshake, and that initial impression and personal point of contact is invaluable. Representing your company most effectively means having the most up-to-date and relevant information, business cards, sales or product material and familiarity with essential talking points.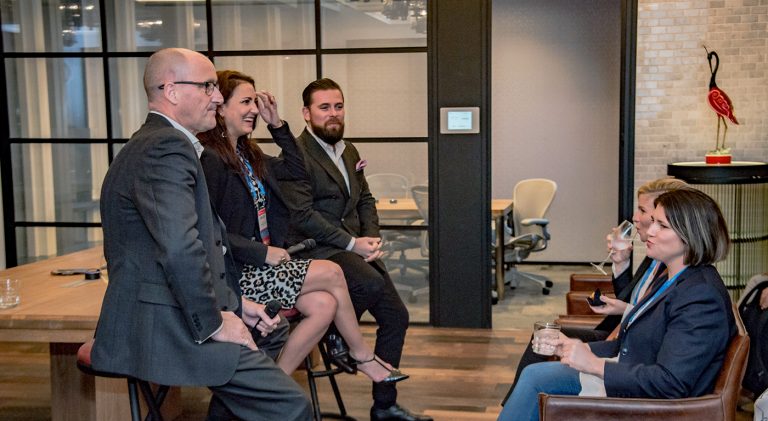 TEC offer Members the chance to both attend and participate in regular events like this panel held in collaboration with Herman Miller.
Your Office Is An Asset
At The Executive Centre, we aim to cultivate an immersive online and offline experience for our Members. We understand and address the significance of a valuable professional community supported by the exceptional design of our spaces, curated schedule of events, unparalleled service and dedicated digital ecosystem.
Everything about our spaces is intended to support Members and their businesses. Our reception areas make a strong first impression that guarantees an a professional welcome for guests. The hub of each of our Centres are our breakout areas, and they fulfil several important functions. Intimate lounge seating allows for a relaxed meeting environment, while open coworking areas encourage collaboration, conversation and connection. Our barista bars offer a sanctuary for informal conversation, a place to relieve the pressure of work, allowing for easy, organic interaction with neighbours, colleagues or new acquaintances. These design inclusions are the result of TEC's keen research and extensive experience in the flexible workspace industry. Flexible space is, as the name suggests, intended to be agile in its purpose and capabilities. With a focus on networking and providing access to a wider community of like-minded and ambitious professionals, we are able to respond and adapt to the needs of our Members. We are proud to acknowledge ourselves as leaders in our industry, supporting other industry leaders who find a place in TEC to hone their skills and grow their organisations
There is no doubt that technology is shaping the future of work and life, and the tools that we use to network and connect will no doubt continue to evolve. However, technology alone cannot act a substitute for in person contact and tangible interaction is still essential when it comes to making sincere and credible connections.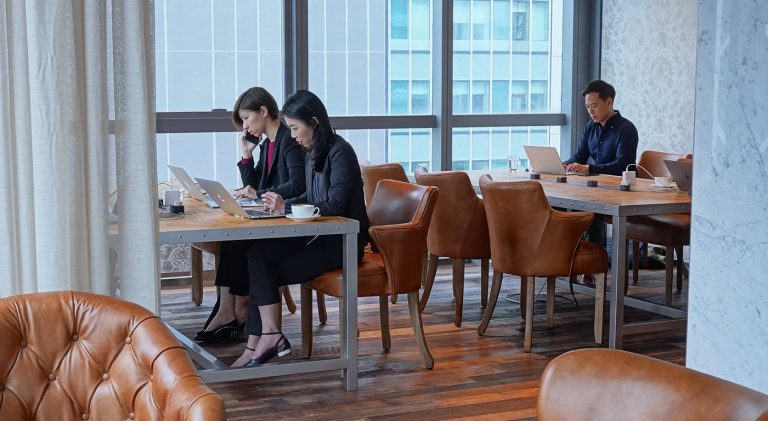 Technology can be a great conduit for connection, but never underestimate the power of a real world interaction.