Sydney is regarded as one of the most liveable cities in the world, and as the home to six Executive Centres we thought it was well past time we highlighted some of the special attributes of the city that make it such a special place for visitors and residents alike. Thanks to its laid-back work culture, stunning sunshine and iconic beaches set against architectural wonders such as Opera House and the Harbour Bridge, Sydney is equally compelling as a commercial destination. Get to know Australia's largest city via these recommendations from our expert local team.
Need To Know
Population 5.37 million (2017)
GDP $400.9 billion (2016)
 65% of Australia's finance industry is located in Sydney
 The city accounts for 25% percent of Australia's total economic activity
The CBD is the largest office market in Australia

The Sydney Harbour Bridge is a global landmark and focal point of the world renowned harbour.
A Working Lunch in the CBD
The majority of our Sydney Executive Centres are located in the dynamic CBD, and while there are many spots offering healthy and nourishing choices, these are some of our favourites.
Devon Café:  An Asian fusion brunch style cafe that serves the best Japanese omelette this side of the Pacific! 
Tel: 61 2 9262 4660
Opening Hours: Mon – Fri: 7am – 3:30pm; Sat – Sun: 8am – 3:30pm
Address: Shop 19, 200 Barangaroo Avenue
Two Governors: Serving consistently great Campos coffee, this spot can be hectic at peak hour but staff get through orders quickly and always with a smile.
Tel: +61 2 9251 0011
Opening Hours: Mon – Fri: 7am – 4pm
Address: 1 Farrer Place Sydney
Bowery Lane:
A real hidden gem specialising in delicious, wholesome, Australian cuisine – always great quality and wonderfully friendly staff.
Tel: +61 2 9252 8017
Opening Hours: Mon – Fri: 7am – 5pm
Address: 1 O'Connell Street
 A Client Dinner in the CBD
Fratelli Fresh: An excellent variety of Italian inspired dishes with a wide selection of wines and cocktails to accompany.
Tel: +61 2 8243 2700
Opening Hours: 11:30am – 9:30pm
Address: Shop 8, 16 Hickson Road, Walsh Bay, The Rocks
Mr Wongs: Cantonese style food served larger than life – this is one way to make the right impression with special guests. Delicious food and a truly unique atmosphere.
Tel: +61 2 9114 7317
Opening Hours:12–3pm;  5:30–11pm
Address: 3 Bridge Lane
Chophouse: Great service and wonderful ambience, Chophouse is a contemporary Australian grill experience in the heart of the city.
Tel: +61 2 9231 5516
Opening Hours: Mon – Fri: 12pm – 10pm;  Saturday: 6pm – 10pm
Address: 25 Bligh Street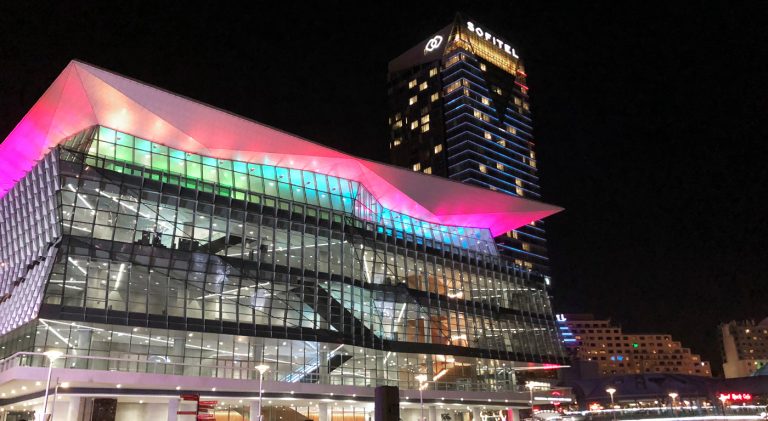 A city under lights – Vivid Sydney is an annual festival of light, music and ideas that includes mesmerising free public exhibitions of outdoor lighting sculptures and installations.
From Our Members
Karen P'ng in her own words is a digital nomad, social media freelancer and TEC Member working out of Three International Towers in Sydney.
She explains, "I work remotely so every few months I like to travel and work on the road, predominantly Bali and elsewhere in Asia. When I'm in Sydney, I love working at TEC in Barangaroo – it's great to be a part of community of people who inspire and give me the motivation I need to succeed in my own projects."
These are Karen's suggestions for experiencing the best that Sydney has to offer.
Casual dining in Chinatown is always fun. I love Mamak for the Malaysian street-style food like Roti and Mee Goreng. This is one of the most authentic finds – I can vouch for that.
Tel: (02) 9211 1668
Opening Hours: Lunch 11:30 – 2:30 (mon-fri), 11:30 – 5:30 (sat & sun);  Dinner: 5:30 – 10:00;  Supper: til 2am (fri & sat)| Address: 15 Goulburn Street, Haymarket, Sydney
A little different to the iconic Coogee-to-Bondi  – start at Vaucluse where the ocean air is fresh and walk along the cliffs, all the way to The Gap and Watson's Bay for a lunch by the water at Watson's Bay Hotel.
Split into two stores on Crown St in Surry Hills, one store is all things books and the other is records and music. They're both tiny but you can easily spend an hour in each just deciding what to read and listen to.
Tel: 0405 066 607  /  02 9699 7333
Opening Hours: Daily 10am – 6pm
Address: 501 Crown St, Surry Hills
A Working lunch in North Sydney
Our centre at Northpoint Tower in North Sydney is conveniently located in the midst of the second largest concentration of office buildings in the city outside the CBD.
The Treehouse Hotel: A relaxing oasis serving nourishing fare from breakfast to dinner.
Tel: +61 2 8458 8980
Opening Hours: Mon – Fri: 7am – late;  Saturday: 2pm – late
Address: 60 Miller Street
Hunter Gatherer: Lots of effort have gone into the decor to create an ambient and inviting space.
Tel: +61 2 8920 0780
Opening Hours: Mon-Fri 12pm – 10pm
Address: Greenwood Plaza Rooftop, 36 Blue Street 
An Active Weekend in Sydney 
Incredible beaches, scenic hiking trails and excellent weather make exploring Sydney's natural beauty a real pleasure. These are some of our favourite itineraries for an active weekend.
Bondi to Coogee Coastal Walk: A cliff top coastal walk, the famous Bondi to Coogee walk extends for six kilometres in Sydney's eastern suburbs. You will enjoy stunning views of beautiful beaches, parks, cliffs, bays and rock pools. 
Bushwalking in the Blue Mountains: There are a huge range of trails to explore catering to experienced walkers and beginners alike. Accessible and scenic.
 
Ku-Ring-Gai Chase National Park: Located in Sydney's north, Ku-ring-gai Chase National Park combines important history with scenic beauty.  Ideal for cycling, fishing and bushwalking.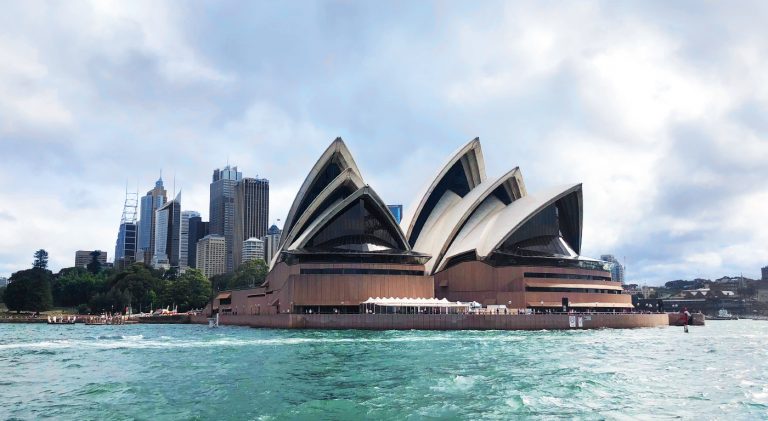 A tour of the Opera House is a unique opportunity to see what goes on behind the scenes at one of the most iconic cultural hubs in the world.
A Cultural Weekend in Sydney
Art, theatre, music and culture abound in Sydney and there are plenty of opportunities to see local and international performers in venues throughout the city.
Sydney Opera House Tour: Take a guided tour to discover the stories, history and magic of the Sydney Opera House, available in different languages.  While you're there, take the opportunity to see a performance in this iconic venue. 
Cockatoo Island: Cockatoo Island is a UNESCO world-heritage-listed site and the island sits in the middle of beautiful Sydney Harbour. Hop on a ferry and explore the island for the day or stay overnight in the campground or holiday houses. 
A Weekend With Family in Sydney
Explore Sydney with kids is made easier thanks to the many attractions that cater specifically for the younger generation. We promise the adults will enjoy their day too.
Taronga Zoo: Taronga is a not-for-profit organisation supporting wildlife conservation while caring for more than 4000 animals from over 350 species, many of which are threatened. Take all of this in with the amazing Sydney skyline as your backdrop for the day. 
Wet & Wild: With over 40 slides and attractions including a whole zone dedicated to little water adventurers and adrenalin pumping action on some the tallest and fastest water rides in the world, this is an ideal
Manly: One of Sydney's most spectacular beaches and home to the world's first surfing competition, enjoy the waves or a perhaps a bike tour or whale watching cruise if that's more your speed.