Faces of TEC is a new series that we are proud to launch in Shanghai and will continue to develop every month as we visit different cities throughout our network. With 25,000 Members across our global network, our Centres are home to some incredibly accomplished and talented people. We want to use this series to spotlight some of the stories and faces that make our community something incredibly valuable and unique.
This month we are meeting three Members from our Shanghai community to hear their thoughts on professional development, leadership and optimising creativity. As a hub for business not just in China, but the entire Asia Pacific region, Shanghai is home to 15 Executive Centres and our Members come from a diverse set of industries. Our sincere thanks to Gary Yu– Associate Director Asia, PRCO, Jenny Lee – Executive Assistant, Matrix Quant Inc. and Paul Lo – General Manager, Jetsetter Lifestyle Hong Kong for their contributions below. We look forward to meeting more of our Members in the coming months.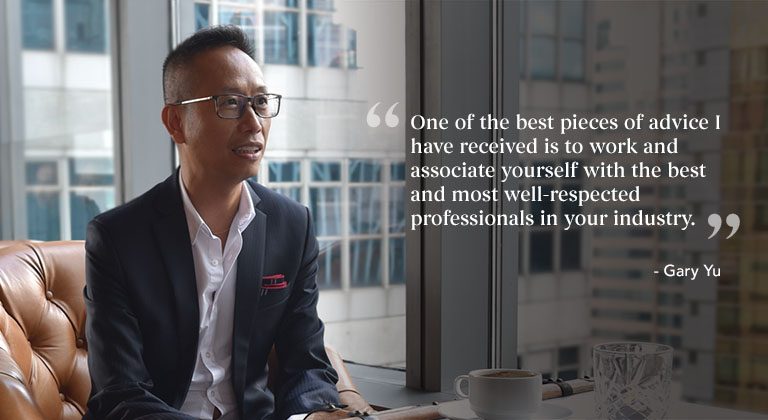 Gary Yu – Associate Director Asia, PRCO 
Can you tell us who you are and what you do? 
I am the Associate Director of PRCO Asia, an integrated communications agency with a focus on luxury travel, property and lifestyle with two newly-established offices in Shanghai and Hong Kong. I have accumulated industry experiences over the last 25 years for both local and international clients and established my credentials to provide professional and strategic consultant and public relations services in the region. Founded in the UK, PRCO is a global communications group established more than 30 years ago and to-date, retained by over 120 leading brands across a variety of industry verticals, including hospitality, real estate and fashion. PRCO deliver integrated solutions to companies with great success while maintaining long term relationships with many of our clients. We are established worldwide now with offices in major cities in Paris, Milan, Munich, Moscow, Dubai, and now Shanghai and Hong Kong. 
What are some of the challenges that come with the scope of your work?
There is always a challenge when it comes to developing creative and efficient PR tactics to meet the constantly evolving and complex media landscape in the Asia region, particularly Mainland China. Many of our clients are overseas international clients who are would like to build a presence in the Greater China region. Most of them may not have a full understanding of the market and require some education and strategic advice on how to successfully enter the market. Thorough market research and analysis need to be done before implementing the correct strategy to set a strong foundation for the brand.  With PRCO, we are a global PR agency with local expertise and as such we provide strategic consultation and execution to promote a brand or company in the target region.
What do you see for the future of PRCO in the broader context of the marketing and communications industry?
We have a strong background in the travel, luxury real estate and lifestyle sectors. With my experiences in Asia for more than 25 years, I am confident PRCO Asia will establish its reputation with a strong brand presence and expansive client portfolio, particularly in the travel sector.
What has been one of your most professional important achievements?
Over my years working in the communications industry, particularly in the travel and hospitality sectors in both Hong Kong and China I have set up two companies with offices in both cities, all within a short period of time with a team of experienced staff. We have established an extensive list of industry contacts and wide network of media relationships and have achieved great coverage results for major overseas clients from the US and UK. We have provided consultation for clients to establish or re-build their brand image.
How would you define a successful leader? 
Lead by example, respect and give space for people to learn and grow. It is important to listen and constantly communicate with colleagues, staff and clients. 
What is the best piece of professional advice that you have received? 
I have worked with many inspiring people who give me a lot of valuable advice along the way. One of the best pieces of advice I have received is to work and associate yourself with the best and most well-respected professionals in your industry.
Can you describe an instance in which TEC helped supported your work or business? 
Setting up a WFOE in China takes times and patience. TEC was able to provide me with an office space with efficient staff to speed up the process of my paperwork.
As someone who works between Shanghai and Hong Kong, what is the best part of your experience working with TEC?
With social media such as WeChat, I am able to keep abreast of what is happening between the two offices thanks to the news and information provided by the TEC digital team.
What does your ideal workspace look like?
I find myself constantly on the move so ideally a flexible workspace in convenient locations, with a comfortable environment and great design that inspires creativity.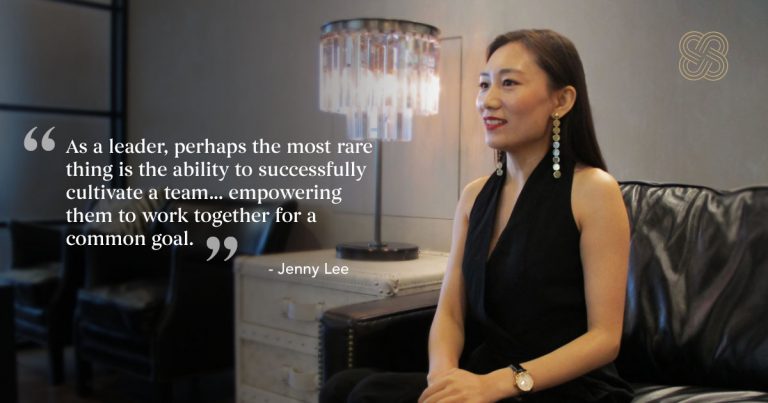 Jenny Lee – Executive Assistant, Matrix Quant Inc. 
Who are you and what do you do?
I have been working in financial businesses for 8 years now. From offshore company registration and global financial license applications, to financial consultancy, legal advise, risk control, technical support and other corporate consulting services. I am the Executive Assistant to our General Manager at Matrix Quant and we have been a TEC Member here in Shanghai for several years. Matrix Quant Inc. is dedicated to the research and development of ANN (artificial neural network) intelligence systems and the analysis of big data in the stock market, bridging domestic and foreign markets. We provide asset protection and risk control technologies to more than 50 different institutions around the world.
What are some of the challenges that come with your industry and how are you addressing these?
We operate the research and development processes of artificial intelligence trading systems and risk control of trading orders. The most important thing that most fail to address is that the global trading environment will affect the final technical performance. We are unique in our more experimental approach while allowing for technology to mature before we develop in a given market. This, coupled with an understanding of timing and patience, has laid the foundation for our stable technical performance over the past 10 years.
What has been one of your most important achievements in your current role?
At present, we are focused on our development in the Chinese market. With my understanding of China's people and culture, I have a unique understanding of the needs of our customers. I have helped to orchestrate a connection with over 20 institutions and I am looking forward to continuing develop these partnerships in the future.
How do you define a good leader?
First of all, leaders themselves should uphold a certain degree of excellence in their own work. Being respected as a leader is important and this requires proving basic business abilities and of course basic skills in leadership or management. After this, it becomes a matter of sharing lessons from your own experiences. Perhaps most rare is the ability to successfully cultivate a team, one that takes advantage of each individual's own strengths while supporting areas that are lacking in some way, empowering them to work well together for a common goal.
Can you describe an instance in which TEC helped support your work or business?
TEC's professional administrative services have helped us impress our clients. Their feedback is always amazingly positive and sets a great tone for our partnership. Meanwhile, the environment is really high-quality and attracts equally high-quality Members. There is an understanding that other Members are leaders in their own industries. It provides us with a unique advantage to conveniently and effectively learn from our neighbours, offering a rare opportunity to connect and create valuable partnerships with each other
What is the best part of your experience working with TEC?
TEC's environment is wonderful. Incredible administrative services and community activities, all designed to promote the connection between and within industries. I don't think it's something that could be replicated anywhere else.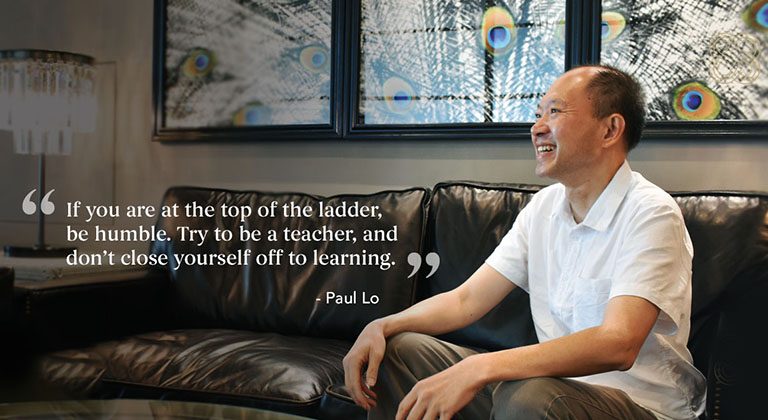 Paul Lo – General Manager, Jetsetter Lifestyle Hong Kong
Who are you and what do you do?
I am the General Manager of Jetsetter Lifestyle Hong Kong, based here in Shanghai. Publishing has always been a very highly competitive industry. Before the internet, the mainstream was print and funding from print advertising. Jetsetter have transformed from print into a more dynamic, digital version of our former selves. That's the way the entire industry is going I think. Print media has to transform in order to survive.
Is the future of Jetsetter digital then?
It will go all the way to digital. Web and also print is a combined platform that provides the best service to our readers.
We stock the Jetsetter magazine in all our community lounges across Greater China. They look beautiful and definitely are in keeping with the environment at TEC. Have you had any feedback from other Members?
People love it. When I show it to prospective clients they are always impressed. The design, content and the quality of the magazine surpass anything else. Despite the way the industry is heading, nothing can replicate that. Although people are keen to make the switch to digital, for people who like to read, they want that physical contact. There is still a long way to go before print vanishes so to speak. Not within our lifetime at least.
What is your definition of leadership?
When what you learn from people and enable them to better learn something from you. For me it needs to work both ways.
What is the best piece of advice that you've been given?
If you are at the top of the ladder, be humble. Try to teach and don't close yourself off to learning.
What did you learn when developing your own career?
You need to set a target, and that target needs to be clear otherwise you're going to go nowhere. Do things one step at a time and keep that target in your mind. That will lead you to your mid and long term goals.
What has been your relationship with TEC?
I have been here for a little over a year and a half now and so far, so good. The location, the service and the coffee… can't forget the coffee. I attended the 25th anniversary event we held in ifc Shanghai and it made me feel genuinely happy to be a part of the network.
When did you first hear of TEC?
I actually heard about TEC a long time ago. I've been here for over 12 years now but when it was when I was still living in Hong Kong, I knew it was a high-end, premium brand that took space in grade-A office buildings. I didn't realise that someday I would be working in one of their spaces.
Is there a stand out experience you have had while at TEC?
I find that having the office to myself means I'm at my most productive, especially for my line of work. However recently I have been to quite a lot of the events and community activities. It affords me the opportunity to interact with people outside and of course inside the TEC circle to develop my own connections. I like this setting very much, it's the perfect arrangement. If I feel like having a coffee and a chat with a neighbour after a long stretch of hard work, I can do that here and I find myself particularly productive in that kind of environment.