At The Executive Centre, our Members are front and centre of everything we do. We aim to cultivate close relationships in our centres via our Engagement Teams who are responsive to the ongoing, day-to-day needs of all Members. We offer events, networking and community collaborations as a way of bringing the network together. This interview is the first in a new series where we will be spotlighting our relationship with Members, their achievements and expertise. We are very proud to introduce FireEye's Korea Regional Director Soohong Jun who generously shared his experience of the cyber security industry with us.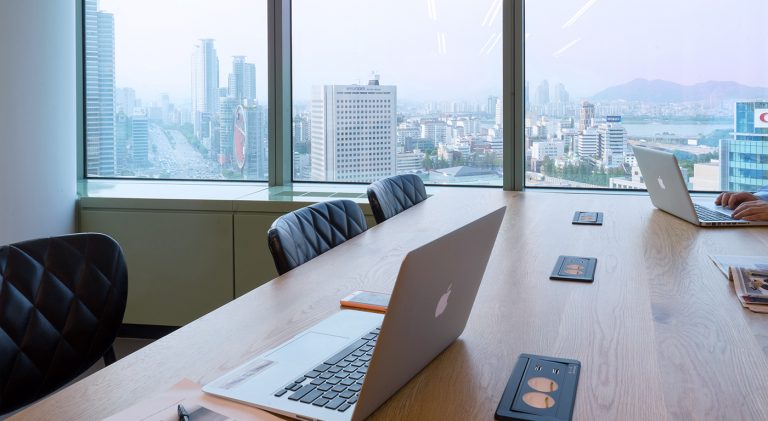 FireEye Korea work from our Glass Tower centre in Seoul.
Can you tell us who you are and what you do?
My name is Soohong Jun and I am the Regional Director of FireEye for Korea. FireEye provides cyber security solutions and services to all industries, and we work to protect our clients against the malicious activities of hackers. We provide a really broad range of solutions and services that are responsive to the unique requirements of the businesses we work with.
Can you tell us some of the specifics about what FireEye can do to help protect against malicious online attacks?
Known in the industry as Advanced Persistent Threats (APT), FireEye was the first organisation in the world to develop the technology that can detect and protect against malicious emails or downloaded data. FireEye created this technology in 2007 and it has become the global standard for protecting against ATP.
We also work in security consulting, that is incident response, compromise assessment and establishing a security platform. FireEye security consulting is again a global leader and our security platform is the most advanced in the world.
Obviously cyber security is a hugely important issue in our modern world. How do you think the industry distinguishes itself in South Korea?
The ongoing tensions between North and South Korea have caused serious issues for our industry at home. There have been a lot of cyber attacks from North Korea aimed at the South that make this a particularly unique landscape and industry. Even though there has been progress in terms of diplomacy, the cyber threat from North Korea still exists.
What do you think is the biggest cyber threat facing businesses today?
The simple fact is that all aspects of our lives are now connected to the internet and this makes us vulnerable to cyber attacks. Where there is an internet connection, there is a threat, this is the fundamental reality of modern life.
What are best practices for businesses to avoid cyber threats and how can FireEye help mitigate the risk of doing business online?
You need to understand that 90% of hacking starts at email so be really careful when opening unknown emails and managing emails in general. In response to this, FireEye can effectively defend against malicious attacks and can work with businesses to establish effective protection protocols.
What changes or trends do you expect to see in the next 5 years in terms of cyber security and data protection?
The sophistication and skill of cyber attackers is progressing at a rate that protection technology is struggling to keep up with. A highly specialised cyber security provider like FireEye is the best defence for both individuals and organisations.
What is one of your most important achievements during your time with FireEye?
FireEye has been present in Korea since 2012 and we continue to grow each year at a rate that exceeds the last. During this time we are proud to have contributed to both private and government projects.
How long have you been a Member of The Executive Centre?
FireEye joined TEC in June, 2016. 
Can you tell us a little bit about your own work environment? Do you prefer to work in a totally private space or do you enjoy the option to work both collaboratively and privately?
Let me just say this, as long as TEC exists, I will stay with TEC! 
How do you think technology will impact on the workplace of the future?
I think that technology will continue to have a profound and dramatic impact on the way we work. Last week I saw a demonstration of Google Voice Secretary – it's almost human or maybe it's something else that's even better. I think it's also important to recognise that there is a difference between technology as a tool and the many benefits of human engagement. It's this point that means I will certainly be staying with TEC.
What would your ideal workspace look like?
A space should be managed with a human touch with an emphasis on service.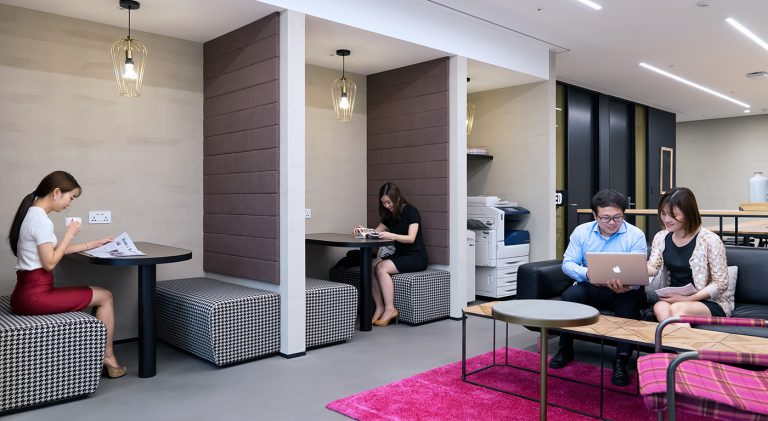 The workplace of the future will need to maintain a balance between technology and humanity.