There is both an art and science to design. TEC has collaborated with Timothy Oulton, Herman Miller, 9AM and Fiona Hardie ID to share their own expert insights on this topic as we consider how and why The Executive Centre works to create a space that is truly designed for your success. Our spaces are the very first impression that Members and visitors experience at The Executive Centre, and, in addition to our people, they are the most direct line of communication we have with our community. The environment we create is one that has been carefully and thoughtfully considered; no detail too small, no problem too big to solve. Our spaces are the manifestation of 24 years of experience anticipating the needs of business professionals across all industries. The result? Innovation, flexibility and exceptional functionality. We pride ourselves on curating longstanding and reciprocal relationships with our design partners, partners who share in our vision and are able to further elevate the aesthetics and functionalities of our centres. Our partners are industry leaders in workspace design, innovating and excelling in their respective disciplines. These partnerships have led to an evolution of fully realised spaces, each balancing the capabilities of technology to support productivity, an understanding of ergonomics and workspace dynamics, and an expressive aesthetic to create a holistically conceived experience.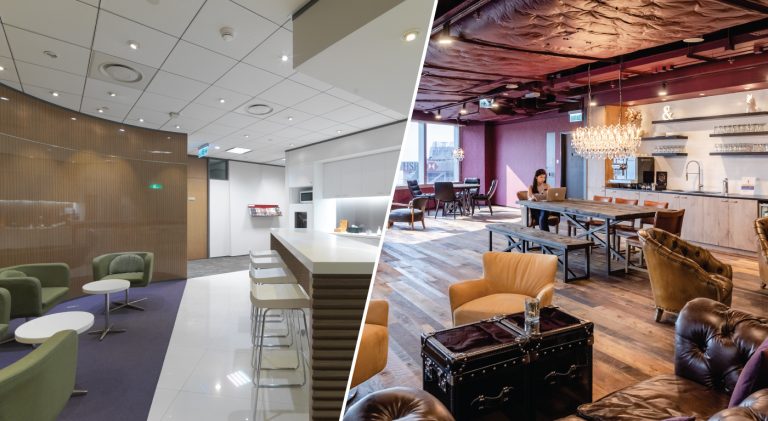 The overall aesthetic of our centres have evolved significantly in our 24 years of operation. In response to demand from the market we are increasingly designing our spaces to feature a central communal area that encourages collaboration and informal networking.
Designing How We Want To Work
Fiona Hardie has worked with TEC on the design of our centres since 2005 and is one of our most longstanding collaborators. Her first project with TEC was the design of our centre in the iconic Taipei 101 building, followed by a centre in Three Pacific Place in Hong Kong. Fiona is the principal at Fiona Hardie ID, an interior design firm specialising in project management and corporate fitouts, based in Hong Kong and working across the APAC region. She explains, "We're not only doing the interior design, we're creating the offices, the overall space. We undertake the project management and administration too. We take the work, from the design perspective and documentation, then produce that onsite and drive a team to meet the deadlines. At the end of the day, there is absolutely nothing better than when we hand over to TEC, we see their Members using the space, that's a great feeling and that's what always keeps you going." In speaking about her work for TEC, Fiona refers often to the importance of comfort and prioritising the needs of Members. This touchpoint has been a constant for TEC in our 24 years of operation; anticipating how our Members want to work and then carefully implementing designs and infrastructure that can support them. Fiona elaborates, "I think it's important for people to feel comfortable, and I think as a designer you need to take yourself out of it. Part of you is in it certainly, part of it is you, but you also need to project what other people want. For me it's always been form-follows-function. It has to work, that's it, it just has to work."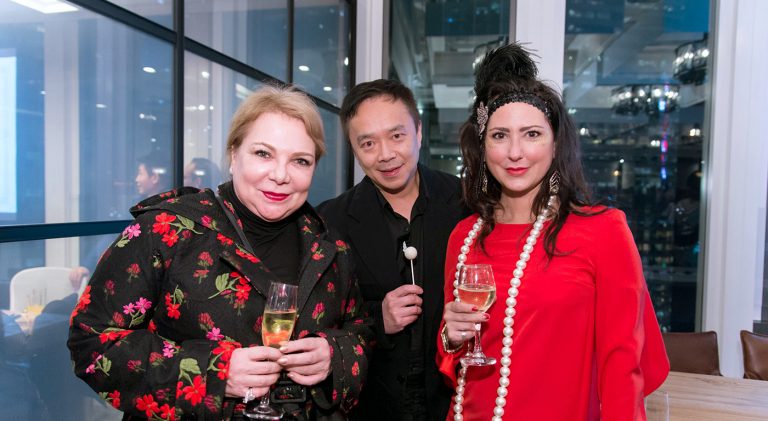 Fiona Hardie (Left) has been collaborating with TEC since 2005, "The choices that you make from these different partners, from the infrastructure perspective but also the furniture, the smart technology, the chairs, all of this creates a premium experience. That is exactly what TEC is all about."
The Evolution of Flex
In recent years, a more liberal understanding of design in all aspects of work and life has gained prominence. We have seen office spaces transformed from static and stagnant formations that delineated hierarchy through desk size and private space to flexible, open plan arrangements that prioritise mobility and collaboration. According to internal data between 2008 and 2018 desk size decreased from an average of 2.3m to 1.3m in our centres. The reason for this? Smaller desks are more conducive to collaboration and proximity encourages teamwork. Add to this the fact that modern technology means that desktop computers are significantly smaller or have been totally replaced by mobile devices, personal printers are a thing of the past and are now shared between colleagues on a single floor plate, and contemporary ways of working encourage flat or neutral hierarchical structures. Similarly, workstation density has also decreased over the same period of time. In 2008 it stood at 12-13m per person, in 2018 it sits at less than 6m per person. This does not mean that people are being asked to function in smaller and smaller spaces, but simply that the way we organise and design the contemporary workplace is changing, and that collaborative and communal areas have increasing value. To this point, Fiona continues, "Know what the function of a space is and how people will use it, how people will integrate and then ensure that whatever you're creating, or whatever you're designing is going to work for that purpose. It should be a purposeful, thoughtful design. Consider a lounge area, how a lounge area functions, how people feel in it, or how a receptionist will be sitting at a desk and how it's going to function for her given that she has a job to do. So the form, the design, must follow the function and the use." When thinking about designing an Executive Centre there must also be considerable thought given to creating a space that accommodates different needs, different people and a variety of different uses. There are also specific regional considerations that will inform the design, all while maintaining a cohesive and inclusive aesthetic across the network. "The layout is the springboard to everything else and we collaborate very closely with TEC CEO Paul Salnikow. He's very, very much a part of that, and a lot of his ideas come to light in the layout as well. There is a certain standardisation to the format of workspaces, but again, this is changing. When I say to Paul 'I am going to tweak the layout', he knows I mean I'm going to be changing certain aspects of it because I am starting to think design. I'm going to start thinking furniture and how we're going to manipulate the function of the space and how we're going to introduce the design aspects as well."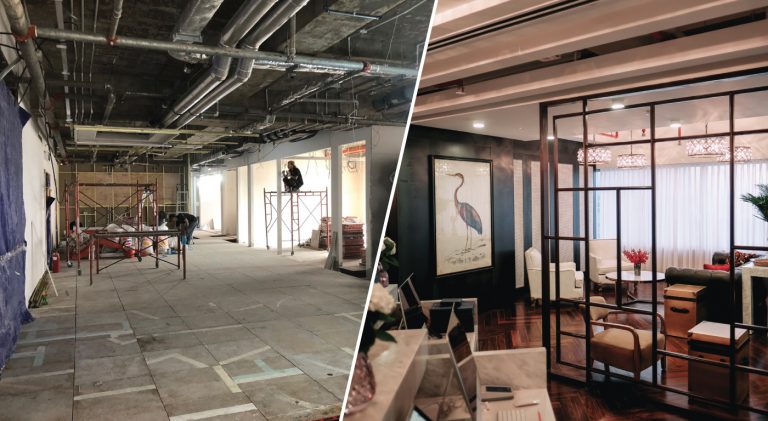 The design of a new centre involves considered input from key internal stakeholders including our CEO and Chairman Paul Salnikow and the relevant Regional and City Heads. 
Considering Cultural Implications in Space
In term of responding to regional nuances through design, Fiona explains that the overall philosophy is not to design specifically for a single culture or market. "I think that there's always cultural aspects and that's a given, but I think that there's such a melding of cultures working together and people moving around and it's such a global concept, this idea of working together. I think in designing new spaces we are looking at a group of people rather than how a culture works together, and I think it's changing how people work, it's evolving throughout APAC." In many ways, the collaboration between Fiona Hardie ID and TEC is a perfect representation of the shift in perspectives about work culture given the input that comes not just from our CEO but from our regional teams. When planning for a new centre begins, the City Head is invited to share their insights. Given that they are responsible for the success of that centre, it's absolutely essential that they are involved in the planning and design conception. Fiona continues, "They are valuable, they are seeing things that we don't see, not so much from the cultural aspect but in terms of identifying the needs of that particular market. We always try to meet those expectations. For example, if we are working in Beijing, we will have lots of smaller office units with one to two occupants, more so than we may have in another part of Asia because that's very much a focus of the Chinese market. The input that the various city heads have is critical and that's always taken on board, always recognised and always makes its way into the final layout."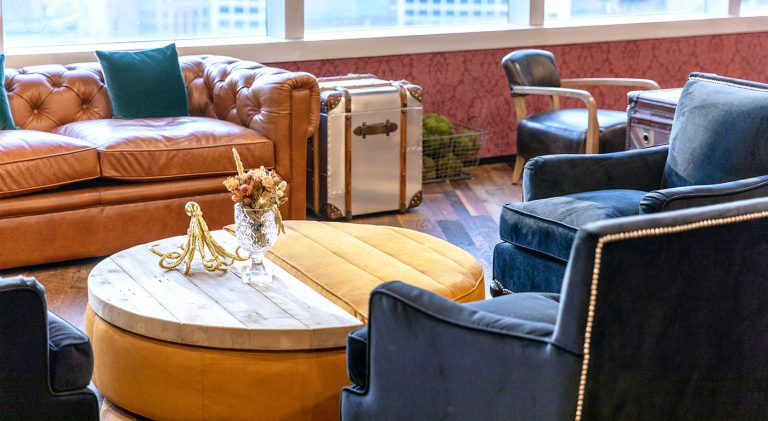 The TEC design ethos is centred on creating a space where our Members really want to be, where they feel comfortable, confident and empowered. All of our design decisions are engineered to support the ongoing success of our community.
An Evolving Partnership
Since 2005 and the collaborative effort that delivered our centre in Taipei 101 so many elements of design, technology and ways of working have changed. The work environment is in a state of flux and it is critical that a designer is willing to acknowledge and work within this framework. "You have to be willing to change and you have to keep up with the times, and the Executive Centre is a leader in this space as both a premium workspace and service provider. The impetus is on me to maintain this solid creative relationship. It's essential that I am well informed and able to present new ideas, really show what's happening out there. The collaboration between us has been built from a very strong, organic foundation. We've worked together and we keep unfolding these new ideas and it's something that has just worked. We accept that it's an organic process, and I think as workspaces continue to change its very important, not only TEC, it's very important for myself to keep up with that so that we can maintain this relationship together."