At The Executive Centre, our Members are front and centre of everything we do. We aim to cultivate close relationships in our centres via our Engagement Teams who are responsive to the ongoing, day-to-day needs of all Members. We offer events, networking and community collaborations as a way of bringing the network together. This interview is part of an ongoing series spotlighting our relationship with Members, their achievements and special expertise. We are very proud to introduce Jasper Lyons and Philipp Ortner, Co-Founders of Elite Education Consulting based in our Pingan Finance Centre in Chengdu.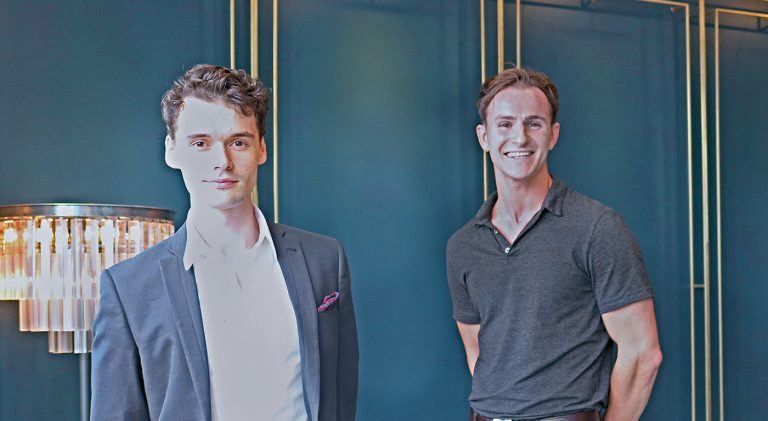 Philipp Ortner (L) and Jasper Lyons (R) founded Elite Education Consulting in Chengdu to assist Chinese families looking to explore education opportunities for their children abroad. 
Our Chengdu Community Manager Weiwei Wang and Senior Global Community Manager Steven Bielinski had the pleasure of interviewing Jasper and Philipp, who generously shared their experience of starting a business in China and their journey with The Executive Centre.
Can you tell us who you are and what you do?
JASPER: The name of our company is Elite Education Consulting Limited. We provide tailored study abroad-related consultancy services to Chinese families interested in giving their child (or children) a top level foreign education at some of the leading educational institutions in the UK and mainland Europe.
We provide consultancy in helping to assess students' personality characteristics, IQ, and academic performance, and provide further consultancy in the provision of language training, culture classes, interview training, tailored trips to visit prospective schools, and all aspects of the application process and beyond.
Another really fun part of what we do is traveling to different cities to give talks and presentations on British and European culture, the British and European education system, and how to get into top UK and European schools.
Why focus on study abroad for younger students as opposed to university students?
PHILIPP: We also see a clear trend among Chinese students who are going to study abroad, namely that students are now entering the international school system at a much younger age than in previous years.
China's cities are becoming more and more internationally minded and the growing middle class is much more aware of the benefits of attending high school abroad. Also, English is now genuinely a widely spoken language, especially among younger students. The parents are also much more open to the idea of having their children study at a high school abroad.
JASPER: There are a couple of ways to look at this, one of which Philipp touches on is the language aspect – parents want to give their child a head-start and there's really no better way to do this by immersing yourself in a foreign language. In that respect, the earlier a child goes abroad the more quickly they'll be able to absorb the language.
The other thing is, and it's related to that, is due to the competitive nature of the Chinese education system and families' attitudes towards it. Families are willing to pour a phenomenal amount of resources into their child's education.
When most Chinese children have the same number of after-school classes as each other, what's the next step? For many Chinese parents it's now to give their child an international education from a young age.
I'd also add that we have a number of excellent partners who offer study abroad services for university students, so we welcome any enquiries for university students too!
What are the main challenges you face when doing study abroad for younger students?
PHILIPP: Study abroad for the very young comes with many challenges which might be very personal in nature, many of which are actually on the parents side. Parents worry about their child's health, their safety, whether he or she will have any difficulty  immersing into a new culture, finding friends etc etc. Homesickness is actually a big topic that we consult the parents on.
It is very important that the child learns independence at an early age to both confront and deal with these difficult topics. This is a part of education, learning to deal with issues in our lives. That is also the real value of education that we are promoting.
For the parents, their role might change from that of a supervisor into that of a mentor and a close friend, which is a beautiful thing.
JASPER: Adapting to life in a new country, a new environment, and mastering a new language naturally present challenges to anybody no matter their age. We are fortunate that our partner schools overseas all offer excellent levels of pastoral care and are extremely attentive to the needs of each individual student. Paradoxically, and Philipp touches on this, the period of adaptation for the students is often a smoother one than for the parents.
Younger students are less rigid and stubborn in their thinking than adults. If they're treated with love, warmth, and respect in their new environment, it's likely that they will very quickly feel at home.
Also, the speed with which younger students adapt to learning, or mastering, a new language is much quicker than, say, university students, who often come with excellent academic English only to struggle to deal with the demands of the spoken English language.
Why choose mainland China, why Chengdu?
PHILIPP: Whenever I am asked how I met Jasper and how we started Elite Education Consulting, I answer with the ancient Chinese idiom 天时地利⼈和. It sums up all the reasons pretty well.
Why China? I believe the advantages and possibilities of doing business in China have been talked about many times. China's economy is booming, education in China is booming, 1 and 1 make 2.
JASPER: China is both an incredibly exciting country to live in as well as a rapidly developing one. There is a real sense of opportunity here, both among Chinese people and those willing to attempt to do business here.
Chengdu is a great example of this – it's had a huge amount of investment poured into it in recent years. We believe that the demand for study abroad consultancy here will soon be on the same level as Beijing and Shanghai.
What are your plans and aims for the future?
PHILIPP: We are expanding. We are currently moving into our new Shenzhen office which will be the main branch in the Guangdong province. As there is enough demand, we also plan to open up locations in other cities.
We actually just signed up for the renewal of our TEC Chengdu office and are extremely happy with the outstanding, friendly service and the many opportunities that the TEC Global Community represents as we expand our business across China.
I hope all of our students are able to look back on their educational path and choices made with the same sense of pride and happiness as I do.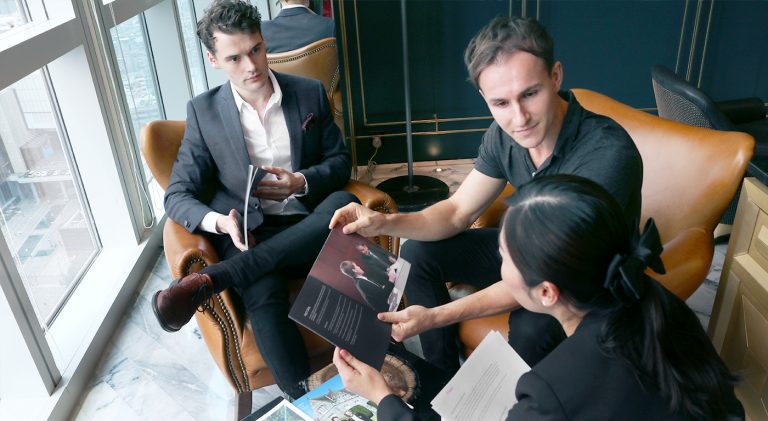 Elite Education Consulting operate in both Chengdu and Shenzhen with plans to continue growing and developing throughout China. 
In Their Own Words
Jasper Lyons
I first came to China aged 13 on a sports-language immersion course organised by the British Council. When I found out from an old teacher of mine (who, incidentally, was organising the same trip for this year's raft of students) that the trip is now into its 15th year, it left me wondering where the time's gone! After I graduated from the University of Nottingham with a Politics degree in 2012, I worked at eBay in London for three years before moving to China in 2015 and have lived here ever since. Living abroad in a country as different to the UK as China has been an eye-opening experience. China is both an incredibly exciting country to live in as well as a rapidly developing one, and there is a real sense of opportunity here both among Chinese people and those willing to attempt to do business here.
At the same time, my time working in the education industry here – initially as a teacher and, following that, in a management capacity – has shown me that there is real appetite among the growing Chinese nouveau-rich to give their children a more international style of education. It's for this reason that we started Elite Education Consulting Limited, which provides tailored consultancy for Chinese families and students looking to study abroad at leading educational institutions in the UK and mainland Europe. I'm a fluent Mandarin speaker (yes, it's do-able), and a combination of having lived away from home for long periods of time blended with my experience in the education industry here means that I both understand the demands of living and adapting to life in a foreign country, as well as understanding the need for schools to find students that are in line with their academic, extra-curricular, and personal requirements. In my spare time, you'll usually find me with my head in a Chinese book or working on another UK-based project that introduces UK students, graduates, and anybody with the inclination to China, the Chinese language, and opportunities here in China.
Philipp Ortner
My belief in our project, for me, is extremely personal. As a former pupil at a UK boarding school, I fully understand the challenges of adapting to life in a new country and learning a foreign language at an early age. I was also lucky enough to experience the beauties and opportunities that come along with embracing a new environment at an early age. I am an Austrian native who moved to the UK at the age of 13 to board at Rendcomb College, a stunning co-educational boarding school located in the heart of the Cotswolds. While I can look back on my days at Rendcomb as being some of the happiest and most complete days of my life, the real value of the education I received there becomes more and more apparent as my life goes on. It's for this reason that I fully believe that the decision to send their child to study at a boarding school is one that a Chinese family will not regret. I've been in China for several years now, and funnily enough, I look back on to my first days in Shanghai with a similar sort of nostalgia as to my first days at Rendcomb.
Upon my arrival in China, I had the opportunity to work as a Consultant for Ernst & Young at their impressive headquarters in Shanghai. Working on projects with multinationals such as BMW, Porsche and Mercedes-Benz, I gained very valuable business experience as well as being a part of China's fast paced business world. My decision to start Elite Education Consulting Limited can be perfectly described by the ancient Chinese idiom "天时地利人和" (where all parameters in life are right for a certain outcome, or in other words, when time and place is right for something). I am fluent in Chinese, German, and English, and I truly wish for myself and my company to be a bridge between Chinese and Western culture. I hope for all our students to look back on their educational path and choices made with the same sense of pride and happiness as I do.
About Elite Education Consulting
Elite Education Consulting Limited provides high-end, tailored study abroad services for Chinese families. We understand that the needs, abilities, and plans for the future of every child are different. We are experts who are passionate about helping Chinese students and families choose a path that's right for them. Our high-end consultancy services include customized study-abroad plan development, language and culture training, application preparation as well as follow-up services. We provide students and their families with a rich experience, and all the information, in order to help students fulfil their potential.