For the uninitiated, Alan Shearer is one of the most celebrated football players of all time, considered a Newcastle United and England legend and, to this day, is still the Premier League's all-time leading goalscorer. On November 16 he visited our centre at Three Garden Road in Hong Kong to share his thoughts on leadership, success and legacy with our Members.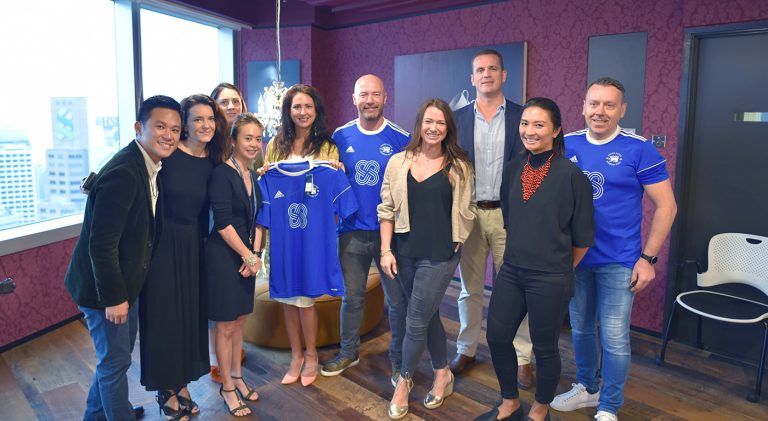 Alan Shearer is one of England's greatest footballers and recently visited The Executive Centre in Hong Kong. 
Who is Alan Shearer?
Now retired, he played as a striker for Southampton, Blackburn Rovers, Newcastle United and the England national team.
He is the Premier League's record goalscorer.
He scored 283 league goals in his career, all in the first tier of English football, including a record 260 in the Premier League.
Achieve a record 11 Premier League hat-tricks.
Before retiring in 2000, he appeared 63 times for his country and scored 30 goals for England.
He was appointed Officer of the Order of the British Empire (OBE) in 2001 and  Commander of the Order of the British Empire (CBE) in 2016 as recognition of his charity work in the communities of North East England.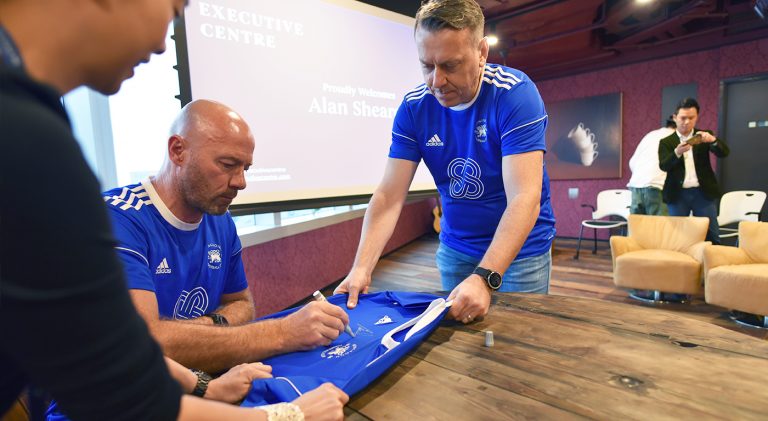 Alan Shearer addressed a captive audience at our Three Garden Road centre in Hong Kong before signing dozens of autographs and generously posing for many, many photos!
Philanthropic Efforts
During his time on the field, and following his retirement, Alan Shearer has been heavily involved in charity work, particularly with organisations benefitting children and his hometown area of Newcastle. In his testimonial match, he raised £1.64m, £320,000 of which went toward the completion of the "Alan Shearer Centre", a respite care facility based in Newcastle. He as also been a key figure in nurturing up and coming talent. Much of his time during this trip to Hong Kong was spent in coaching and mentoring young players in the city. During his presentation at TEC, Alan asserted that his charity work is his most important legacy – there is more to success than titles, it's important also to be a good human being, someone who uplifts and supports other people.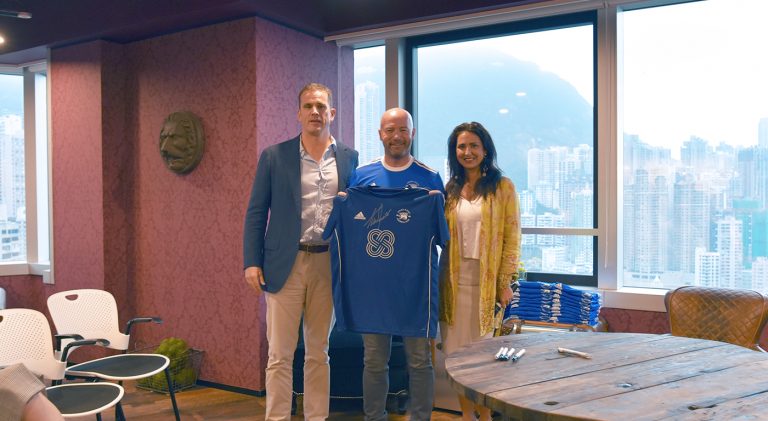 Alan Shearer with Chris Pennicott, our Corporate Director – Operations, and our Global Marketing Director, Chelsea Perino. 
Don't Doubt Your Own Abilities
In 1996, Alan Shearer made headlines for a transfer record of £15million when he moved from Blackburn to Newcastle. While huge salaries for footballers are nothing unusual these days, for context, in 1994 when Chris Sutton signed for Blackburn he became the first player to be paid £10,000 per week. Alan Shearer confidently addressed the pressure of this salary saying that being paid a lot of money didn't change his approach to the game at all, simply that "being paid a lot is some one else's gamble". In business there is a lot to learned from this kind of sentiment. Confidence is key to excellent execution – the task at hand has been given to you because someone is confident that you are the best person for the job. Know your worth, put your head down, and do the best job possible.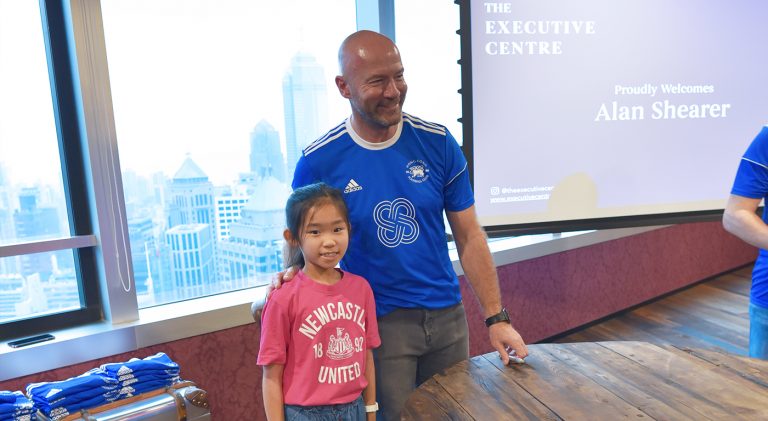 A young fan had the opportunity to meet Alan Shearer at our recent Member event. 
All in all, Alan Shearer's visit to The Executive Centre was an exciting opportunity for our Members to connect with a highly regarded and inspiring champion. We look forward to even more events like this in the future as we broaden the scope of our networking and event series. You can see our upcoming events here.