As one of the most densely populated territories on earth, Hong Kong can be electrifying, exciting and dynamic. Conversely, the swell of people in close quarters can be overwhelming, and navigating the city as a newcomer can be difficult. We are celebrating the launch of our tenth centre in Hong Kong with the opening of our new space at Three Garden Road and we wanted to share some of our favourite places in this neighbourhood and in Hong Kong. From weekday lunches to weekend wanderings, we hope this helps you get to know and love this special city. 
Need To Know:
GDP: HK$2,489.1 billion (2016)
Land developed: less than 25%
Country parks and nature reserves: 40% of total land
Population density: 6,780 people per square kilometre
Entrepreneurs reign supreme: Hong Kong ranks fourth in the global list of billionaires
This is the home of Dim Sum, mainstay on the local food scene meaning "touch the heart".
Hungry? Hong Kong has one of the highest numbers of restaurants or cafes per capita and is also home to the cheapest Michelin-starred food on the planet.
Getting To Three Garden Road
Hong Kong's public transport network is one of the most efficient in the world. It's clean and easy to navigate and some form of public transport will get you to virtually any spot in the territory. You can reach Three Garden Road by MTR (Central and Admiralty and within walking distance), taxi or by using the onsite TEC Tesla Limousine service from Hong Kong Station. For more details on this service contact 3GR-reception@executivecentre.com or call 2297 2297.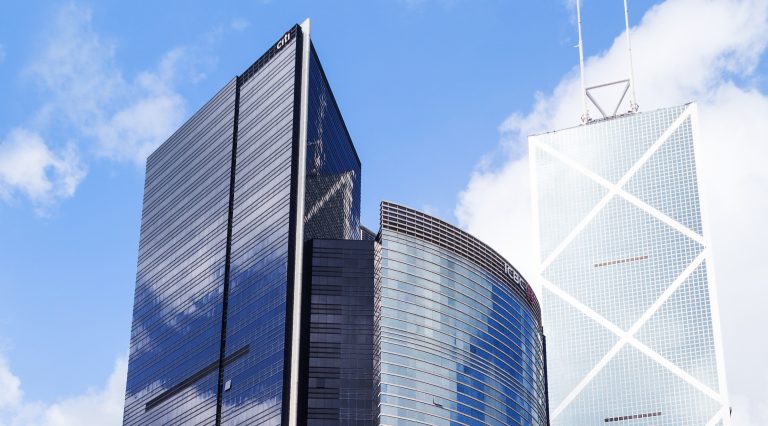 The Executive Centre will take over two floors in Champion Tower at Three Garden Road.
Working Lunch
Simply Life: Perfect for a quick sandwich and coffee on the go. Think simple, wholesome and nourishing food.
Tel: 2537 9190
Opening Hours: 7.30am-8.30pm
Address: Shop 6, LG/F, Three Garden Road, Central, Hong Kong
L16 Café and Bar: A short walk into Hong Kong's botanical gardens, you will find a small café serving all your favourites. Great to stretch the legs in the middle of the day and the perfect spot to enjoy a quiet lunch amongst the greenery – a rarity on a Hong Kong lunch break.
Tel: 25226333
Opening Hours: 11am-11pm
Address: Hong Kong Park, Cotton Tree Drive
Client Dinner
Mott32: This is where to go when you really want to impress. Considered to be one of the best dim sum spots in Hong Kong, Mott32 also delivers with its high-concept interiors. Go the extra mile and book a dining room- each one has a unique theme.
Tel: 2885 8688
Opening Hours: 12pm- 2.30pm;  6pm- 11pm
Address: Basement, Standard Chartered Bank Building, 4-4A Des Veoux Road, Central
The Murray Hotel: Recently converted by Sir Norman Foster's acclaimed team, The Murray Hotel is an iconic piece of Hong Kong architecture. The sophisticated menu and extensive wine collection feature across its multiple dining concepts, private entertaining spaces and rooftop terrace.
Tel: 3141 8888
Opening Times: Vary
Address: 22 Cotton Tree Drive, Central
 
Dim Sum is one of the culinary highlights of Hong Kong.
Staying Active
Bowen Road: Just a short run through Hong Kong Park and Botanical Gardens, brings you to the start of one of the best running paths in Hong Kong. The track leads to the Peak, Stubbs Road, Black's Link and more – runners are spoilt for choice.
PureFitness: As one of the largest gyms in this group and spread across 3 floors, Pure at Three Garden Road includes a full-length swimming pool, spin studio, athletic turf and functional training spaces.
Tel: 8105 5588
Opening Times: 6am- 12am
Address: 3rd F/L Three Garden Road, Central
Hong Kong Park Sports Centre: Gym, basketball, badminton, tennis and squash courts are all open to the public, there are options for all active lifestyles.
Tel: 2521 5072
Opening Times: 7am- 11pm
Address: 29 Cotton Tree Drive, Central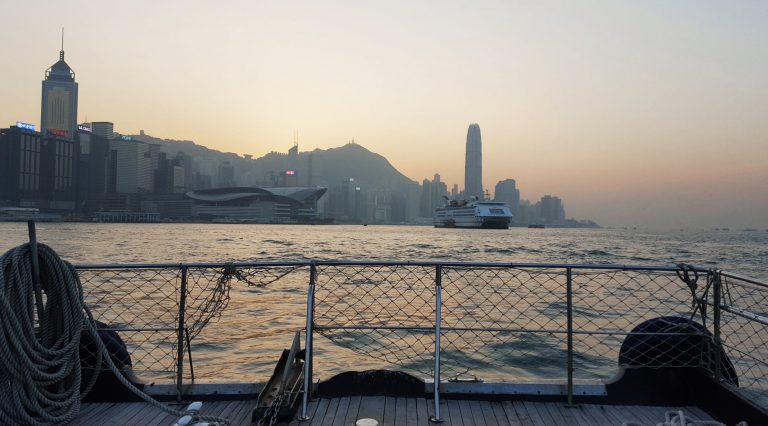 Hong Kong's Victoria Harbour is spectacular at any height. A boat trip is the perfect way to take in the futuristic Hong Kong skyline. 
An Arts and Culture Weekend
Asia Society Hong Kong Center: A repurposed army barracks, this museum and exhibition space is a vital piece of Hong Kong hisetory. The visiting lecturers, foreign film screenings and permanent displays are expertly and thoughtfully curated. The nearby bar Ammo, is a partner concept which is great spot for a drink.
Tel: 2103 9511
Opening Times: 11am- 6pm
Address: 9 Justice Drive, Admiralty
With exhibitions usually featuring a mix of local artists and internationally renowned names, this gallery in the heart of Central offers an exciting perspective on both the regional and global art scenes.
Tel: 2810 0065
Opening Times: 10am- 6pm
Address: 10 Chancery Lane, Central
An Active Weekend
Hike to Sai Wan: From Sai Kung, getting a taxi to the starting point of the walk and following the signposted trail down to the beach is just the start. Towards the north side of the beach is a small stream. Follow it inland and it brings you to a series of waterfalls and rock pools – one of the best hidden treasures in Hong Kong.
Stanley Paddle Boarding: Rent a couple of paddle boards or kayaks off the West side of Stanley Beach and explore some of the shallow rock reefs around the bay. For a post paddle cool down, Smugglers on the waterfront is an old haunt known and loved by many long-time residents.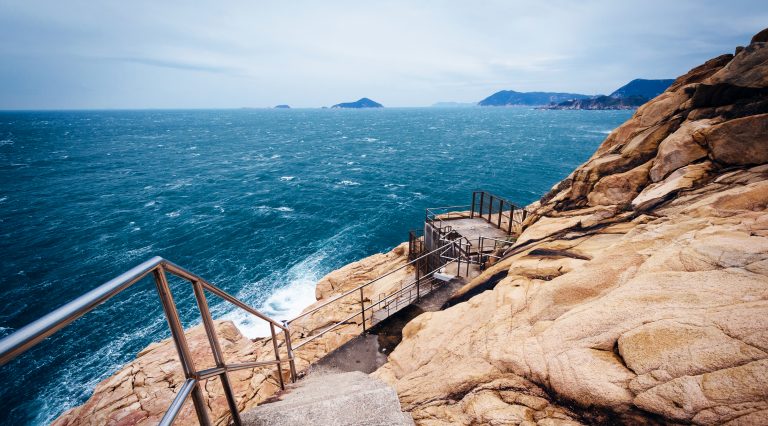 Shek O is an ideal spot for a weekend with the family. 
A Family Weekend
Mini Golf in Shek O: With a couple great coffee shops and restaurants, not to mention one of the best beaches on the island, Shek O is a great place for a family day out. Often overlooked is the small (but by no means simple!) mini golf course – great fun for all ages!