Shared Value can present new opportunities for businesses of all types including everyone from large multi-nationals to small startups. In this piece we're introducing the concept of Shared Value which gained real traction following an article in The Harvard Business Review by Michael E. Porter and Mark R. Kramer titled 'Creating Shared Value'. The Executive Centre is in the early stages of our Shared Value journey and we look forward to continuing to share updates about the evolution and learnings that come throughout this process with support from Shared Value Project Hong Kong.
The Executive Centre is incredibly proud to have taken the first steps on our Shared Value journey, and with the support of the team at Shared Value Project Hong Kong we're optimistic about the opportunities for both our organisation and our Members. As a leading flexible workspace provider, we find ourselves in a unique position on this journey andare inspired to consider our shared value initiative potentially as a service rather than a tangible product. Our network extends across Asia Pacific, through China, Australia, India and Dubai. Again, the breadth of ourgeography is something of a challenge, but it is also a rich opportunity to develop new milestones for success and innovation.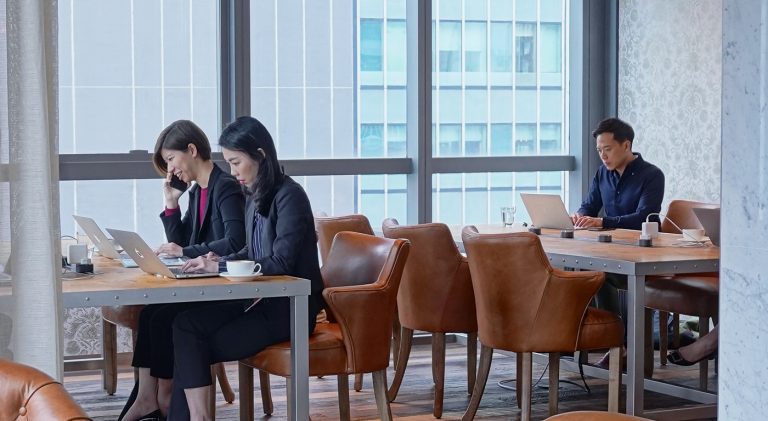 Developing a Shared Value initiative means that teams must be willing to collaborate to innovate new products and services. 
What is Shared Value? 
Traditionally, businesses have depended on communities to drive demand for products and services, in turn, these communities depended on successful companies to provide jobs and create opportunities for the general population. There is an understanding among businesses in today's global economy that relocating can be a reliable solution to reducing costs and avoiding unfavourable policies. However, this has meant a weakening of the connection between businesses and the community or communities they operate within. One of the impacts of rapid globalisation and increased competition in the marketplace has been less of an emphasis on worker's welfare and environmental impact. 'Traditional' solutions to increase profit margins like hiring bans, organisational restructuring or asset redistribution have long been favoured, with innovation overlooked as a strategy to increase productivity or profit. Even less likely to be considered is advancing social impact in alignment with profit.
This restrictive and limited approach is exactly where Shared Profit finds a way to champion innovation and change. Shared Value is a concept which, through identifying the connection between social and monetary value, simultaneously addresses social and economic impacts. It explored the possibility of positive social impact leveraged for profit, increasing a company's competitiveness and value proposition. Shared Value is in essence upending and reinventing capitalism. The practice intends to provoke the next wave of global growth by "aligning profit and purpose". The Harvard Business Review unequivocally outlines that "Shared value is not philanthropy, or sustainability, but a new way to achieve economic success".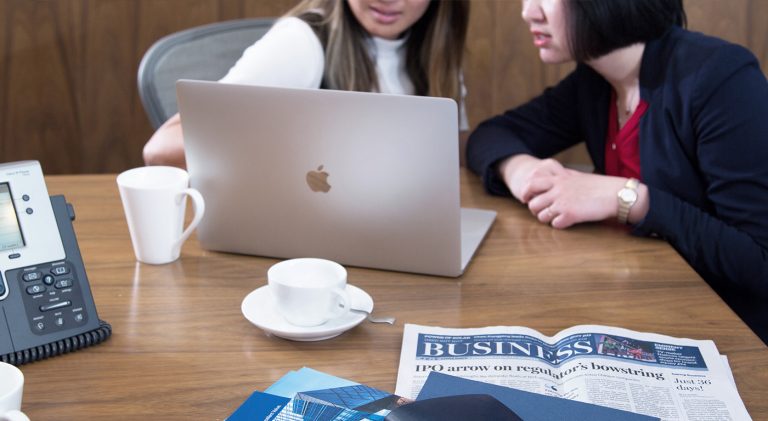 TEC will be using this journey as an opportunity to innovate new ways to serve our Member network. 
TEC and Shared Value
Complex social issues are not held privilege to developing countries. With our network spanning both emerging markets and established economies, TEC acknowledges that there are both local challenges each of our regions face as well as our own greater responsibility. Working with Shared Value Project Hong Kong, an organisation who are mobilising leading businesses to address complex social issues, enables us to reflect on the fundamental purpose of our products and services and how we are able to address specific social needs through the opportunities of our work. SVPHK explain, "The Shared Value Project is leading the development of Shared Value in Hong Kong through advocacy, a knowledge repository, peer to peer sharing, and practice. As part of the Shared Value Initiative global network, we aim to align profit and purpose and promote the competitive advantage gained by strategically aligning business to create social impact. As a leading flexible workspace provider Shared Value Project Hong Kong are delighted to be working with TEC."
A Platform for Innovation
The Executive Centre celebrates a milestone 25 years of operation this year and we credit both our longevity and our success to an innate agility and ability to innovate. Our Member-first approach is at the heart of everything we do. From designing beautiful spaces, to strategic expansion and everything in between, we pride ourselves on delivering a best-in-class experience for our network of professionals. We know that this will inform our shared value offering and we see the fundamental ability of TEC to innovate and grow as a rich opportunity to create shared value. This is not about 'giving back', this is about developing new and socially responsible revenue streams through innovation and imagination.