In this article, we look at the variety of advantages of flexible workspaces. Discover the unique benefits that come with serviced offices that The Executive Centre offers
Serviced Offices around the world are improving the way businesses function, changing attitudes about work and streamlining the growth of all kinds of enterprises. The Executive Centre believes in creating an environment conducive to the growth as defined by the unique requirements of its Members, emphasising flexibility, cost-effectiveness and productivity. Private Offices or Serviced Offices most effectively provide businesses with flexibility, giving them considerable options when it comes to space and services. They are often the best conduit for productivity, with our Members citing the opportunity to work in premium spaces around the world, alongside like-minded business people as a huge influence on their productivity and performance. It is also important to emphasise the cost-effectiveness of a Serviced Office. FreeOfficeFinder covered some of the ways Serviced Offices can save businesses money and we wanted to reflect on some of these points and explore how Serviced Offices help companies grow.
Already Fitted Out
A Serviced Office means you won't have to worry about chairs, desks, drawers or filing cabinets. In addition, the space will be decorated and configured on request. At The Executive Centre we pride ourselves on our ability to create Enterprise Solution for our Members, including branding and customised layouts that best serve their needs. Were you to rent a leased office, you would need to purchase all furniture as the space is typically presented as an empty shell. Fitting out an office can be expensive and requires a lot of time and effort. The Executive Centre can help by tailoring the space to your specific requirements with impressive furnishings and bespoke fittings.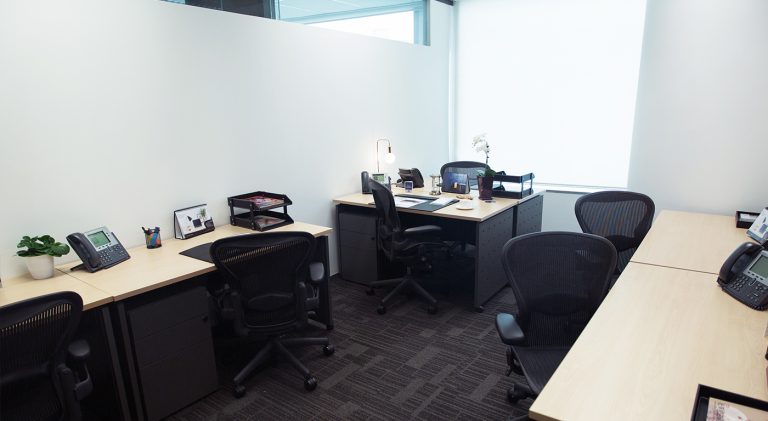 Discover a space that is fitted out and ready for you to begin working right away. 
Outsourced Staffing Costs
Serviced Offices come with professional support staff such receptionists, technical support teams and maintenance staff. In-house staff that can perform ad hoc tasks without the need to employ a dedicated team member to assist with these duties can be a profound way to manage costs. The Executive Centre will always 'go the extra mile' when it comes to supporting its Members. Our Engagement Team offer invaluable local knowledge and business support to Members. In addition to impressive IT consulting and administrative support, our Members get the best of both worlds – saving on staffing costs and gaining expert knowledge and advice.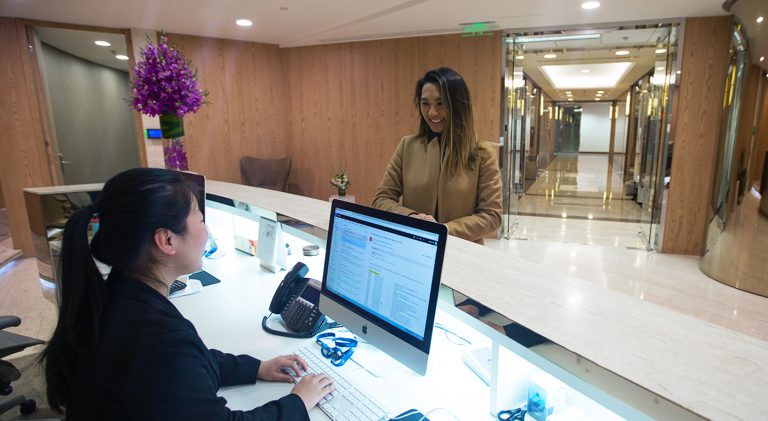 Our Engagement Team can help with all kinds of enquiries and ad hoc tasks. 
Impressive Facilities
Serviced Offices will often come with facilities that you can choose to pay for according to use. Finding a leased office with a meeting room and a conference space can quickly escalate costs. The ability to have constant access to these kinds of facilities without paying when it is not in use is an undeniable bonus. Again, The Executive Centre makes sure all its Member's needs are met in terms of the availability of space. Everything from small meeting rooms to impressive conference halls with stages are available on request. These spaces also include the very best in audiovisual technology, meaning that those who choose a Serviced Office can enjoy the benefits that come with access without the associated costs.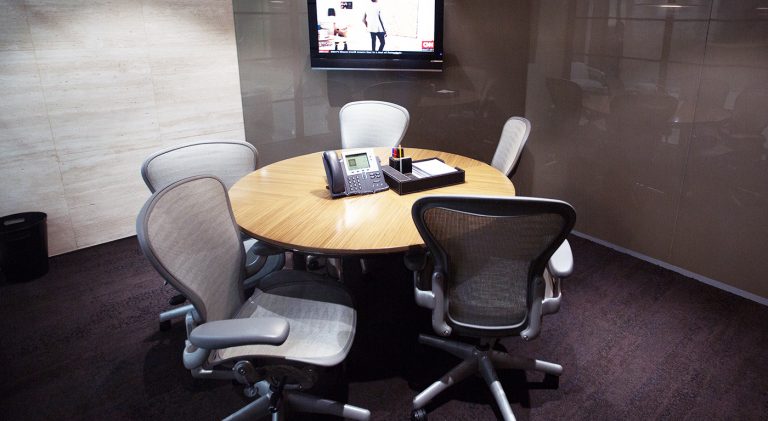 Discover fully equipped spaces for your next meeting or conference. 
Leased offices become increasingly expensive when entering key business districts in major cities, and companies looking to establish a presence in these areas have traditionally had to pay steeply for the privilege. Because you only pay for the space you need in a Serviced Office, it is possible to grow your business in prime locations without the traditional costs associated with a standard lease. The Executive Centre is testament to this, with over 130 centres in some of the most prestigious buildings in the central business districts of 32 cities, spanning across Asia Pacific, Greater China, South Asia, the Middle East and Australia. The Executive Centre stands out as an example of Serviced Offices providing businesses with an opportunity to establish a business presence in key locations around the world.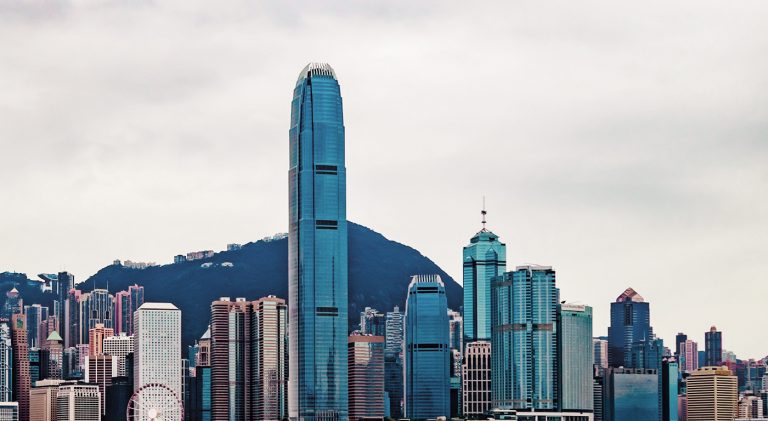 The Executive Centre is strategically growing its network in key cities throughout the world.
Networking Opportunities
The opportunities to network in Serviced Offices, with their communal areas and break out rooms, are virtually endless. Working in a constant atmosphere of collaboration and healthy communication inevitably supports growth and develops communities of like-minded individuals. At the Executive Centre, we are committed to supporting the success of our Members. Knowing that networking is essential to the growth of our community, we ensure that our Serviced Offices are fully integrated with our communal areas. We also provide possibilities for our members to connect and network online, via our TEC forum.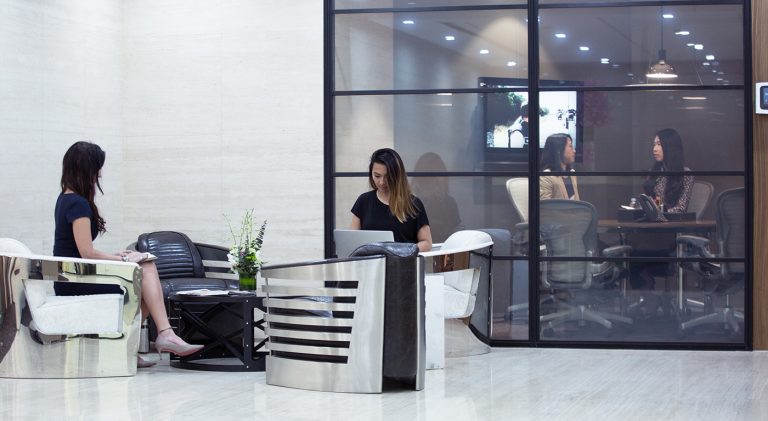 A flexible workspace provides opportunities for chance encounters and networking throughout the workday. 
Flexibility First
Any company that wants to expand takes a risk renting a traditionally leased office space. There are no guarantees that they can grow into the space, nor can they be totally confident they will not outgrow it quickly. Choosing a larger leased space is a long term commitment as you are typically bound by a 3-10 year contract. Choosing a Serviced Office gives businesses the option to rent a space that directly conforms to their exact requirements while their provider will allow them to expand to larger spaces as their outfit grows. The Executive Centre is, again, a special example of this. With multiple centres across cities all over Asia Pacific, Greater China, South Asia, the Middle East and Australia, our Members' specific needs in terms of growth and expansion are guaranteed. Helping our Members grow and succeed is at the heart of our ethos and our continued expansion is a show of our commitment in continuing to develop our network.