The Indonesian capital is a sprawling urban metropolis and the centre of tourism and commerce. Home to approximately 11 million people and three Executive Centres it is an important hub for a number of industrial sectors. We have been welcoming Members to our centre in Jakarta since 1997 and it was our very first expansion outside Hong Kong. Get to know this dynamic city with some expert suggestions from our regional team. 
Need To Know:
Jakarta has had 4 previous names, Sunda Kelpa, Jayakarta, Batavia, Djakarta before becoming Jakarta in 1972.
It is the 13th largest city in the world with the 7th largest population amongst capital cities
It is affectionately known as 'The Big Durian'
Jakarta is known as one of the financial hubs of Asia. Industrial sectors includes electronics, automotive, chemical, mechanical engineering, biomedical industries and natural resource mining.
The city is popular with expats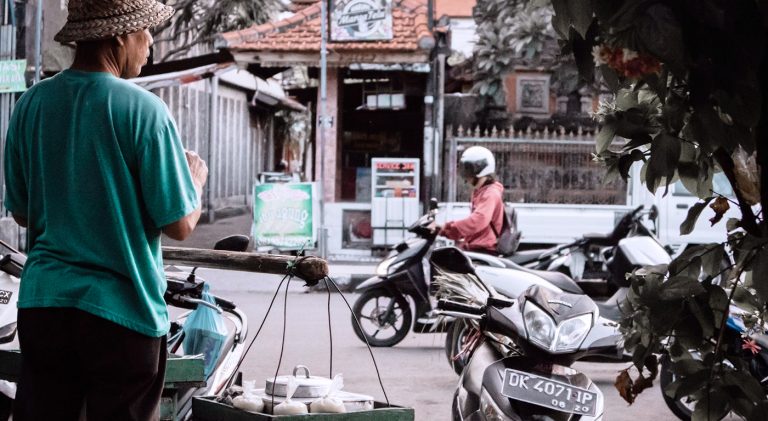 Jakarta is a thriving hub, and taking the time to explore the city while getting to know the people and culture can be a rich and rewarding experience.
Getting Around
Download the GoJek and Grab Apps for quick and easy private car services, or travel like a local via motorbike to tackle peak hour traffic. Our Pacific Place and Sampoerna Strategic Square centres both have their own taxi ranks to get you quickly to meetings throughout the day. Order a taxi via the BlueBird App to make things even easier.
A Working Lunch in Jakarta
Cork & Screw: This elegant restaurant is well known for its wide-ranging wine selection and inside-outside dining options. Situated in Pacific Place and complete with cosy interior, it looks through to the bustling street of SCBD complex. Our recommendation? The Truffle Mac and Cheese and Gurame Asiatique.
Tel: 021- 57973303
Opening Hours: Mon-Thur 7am-1am, Fri 7am-2am, Sat-Sun 9am-2am
Address: 51C Pacific Place, Jl. Jend. Sudirman Kav. 52-53, SCBD, Jakarta Selatan 12190
GIA: This is restaurant and bar that offers modern Italian cuisine, located on the Ground Floor of our Sampoerna Strategic Square Centre. The perfect place for a casual meeting with a quality meal. We highly recommend the Pappardelle al Ragu Bolognese.
Tel: 021- 57953300
Opening Hours: Mon-Sat 11am-2.30pm and 5pm-12am
Address: Sampoerna Strategic Square, Jl. Jend. Sudirman Kav. 45-46, Jakarta Selatan 12930
Penangbistro: Penangbistro is a fresh take on traditional favourites from the Malacca Strait; a familiar comfort for Indonesians and expats alike. Try our favourite Mango Chicken and Penang Mushroom.
Tel: 021- 29035920
Opening Hours: Mon-Sun 10.30am-10pm
Address: Pacific Place Level 5, Jl. Jend. Sudirman Kav. 52-53, SCBD, Jakarta Selatan 12190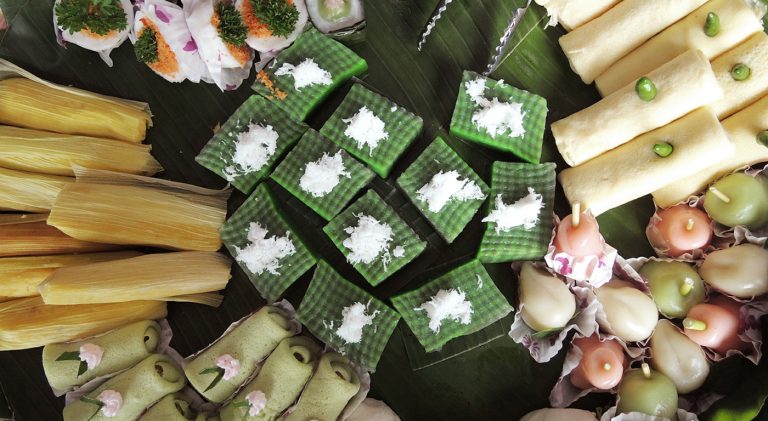 Local cuisine is an explosion of colours and flavours and is a great way to get to know the city. 
A Client Dinner in Jakarta
Tesate: A selection of the finest and most authentic Indonesian cuisine awaits you at Tesate. True local comfort food to ease the tensions of a long day at work. Enjoy the full Indonesian experience and order the Tahu Telor and Sate Ayam Madura.
Tel: 021- 57973653
Opening Hours: Mon-Sun 11am-9pm
Address: Pacific Place Level 5, Jl. Jend. Sudirman Kav. 52-53, SCBD, Jakarta Selatan 12190
Mr. Fox: Within a walking distance from our One Pacific Place centre, this is the epitome of a superb modern dining experience. The restaurant has a refined ambience and are famous for their meats – we recommend the Grilled US Black Angus Skirt steak.
Tel: 021- 52961999
Opening Hours: Mon-Sun 11am-1am
Address: The Energy Building Ground Floor, Jl. Jend. Sudirman Kav. 52-53, SCBD, Jakarta Selatan 12190
Plataran Dharmawangsa: Located in one of the more exclusive residential neighbourhoods and decorated in traditional Indonesian style, this establishment is known for a menu packed full of Indonesian favourites. On your first visit try our recommendation of Asinan Sayur Betawi and Ayam Dharmawangsa.
Tel: 021-29044167
Opening Hours: Mon-Sun 11am-10pm
Address: Jl. Darmawangsa Raya no. 6, Jakarta Selatan, 12160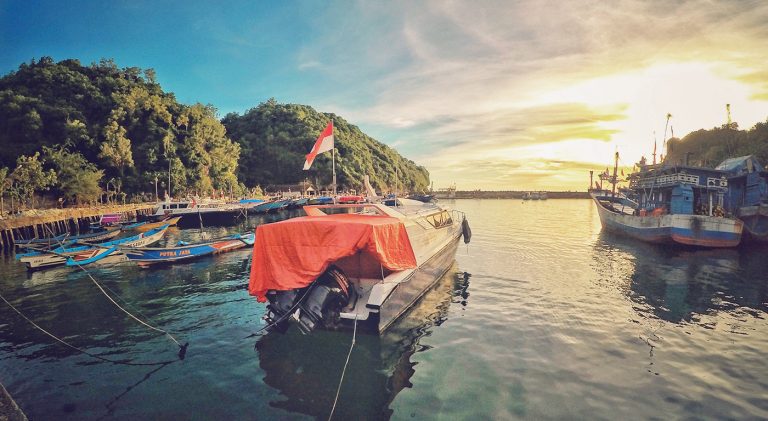 There are still moments of quiet and calm to be found amid the chaos of downtown Jakarta.
An Active Weekend in Jakarta
Breathe Studio: Breathe is a boutique fitness studio with two-beautifully designed, discipline-specific spaces; Pilates Class Studio and Fit Studio. Breathe have over 70 classes a week and are run by experienced specialists.
Opening Hours: Mon-Sun 7am-9pm
Address: Jl. Senopati No. 41C, Kebayoran Baru, Jakarta Selatan
City Run: Sunday is 'car-free day' which means roadblocks for cars from Sudirman to Thamrin between 6 AM to 11 AM. It provides the perfect opportunity to enjoy a morning run as you explore the city on foot.
F45: F45 Training, or Functional 45 is the new training technique leaving clients gasping for air. Having originated in Australia, the program features a rapidly spreading tight-knit global community that has also made its way to Jakarta.
Address: Jl. Senopati No.27-29, Kebayoran Baru, Jakarta Selatan
A Cultural Weekend in Jakarta
Museum Fatahillah: The Jakarta History Museum, also known as Fatahillah Museum or Batavia Museum, was built in 1710 as the city hall of Batavia. Opened in 1974 the museum displays objects from the prehistory period, the founding of Jayakarta in 1527 and later, the Dutch colonisation up to Indonesia's Independence in 1945. It is located in the Old Town (known as Kota Tua) of Jakarta which is a cultural complex in itself and definitely worth discovering.
Address: Jl. Taman Fatahillah No.1, Kota Tua, Pinangsia, Tamansari, Jakarta
Museum Macan: A newly built museum that displays contemporary and modern art. Exhibition information and entry tickets are available online and we highly recommend this new addition to the city.
Address: AKR Tower Level MM, Jl. Perjuangan No.5, RT.11/RW.10, Kb. Jeruk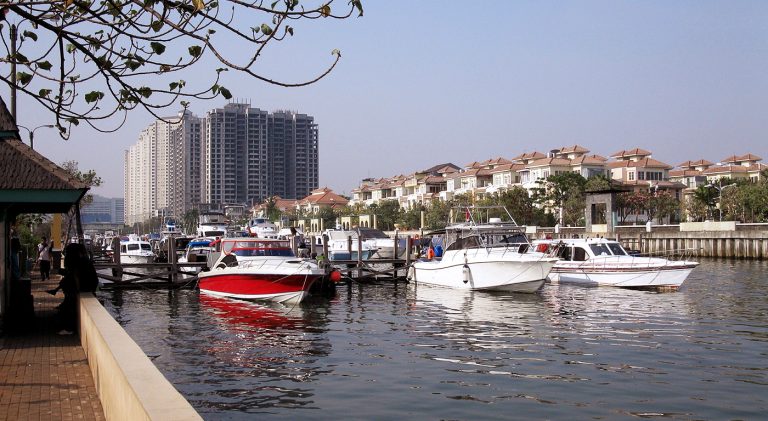 Exploring the city on foot is a great way to see the sights of Jakarta.
A Family Weekend in Jakarta
Ragunan Zoo: Ragunan Zoo is a 350-acre zoo located in Pasar Minggu, South Jakarta. There are a total of 3,122 species in a lush tropical setting with expansive spaces for the animals to thrive in an environment as close to their natural habitat as possible. Interestingly, Ragunan Zoo is the third oldest zoo in the world and the second-largest with the most diverse variety of animal and plant species.
Address: Jl. Harsono No.1, Ragunan, Pasar. Minggu, Jakarta Selatan
Taman Mini Indonesia Indah (TMII): Indonesia is well known for being made up of over 17,000 islands and is split into 26 provinces. TMII offers a whistle-stop tour of the country with miniatures of Indonesia's provinces, allowing you to learn more about this culturally rich and diverse nation. This park is arranged according to province and you will find models of traditional homes where you can learn about the local traditions, costumes and diverse ways of life across the archipelago.
Address: Jl. Raya Taman Mini, Jakarta Timur