The Executive Centre has been proud of the ongoing collaboration with Herman Miller that has placed the Aeron Classic chair in all centres throughout the network. Recently, the first in a series of panel events on wellness and social ergonomics was held at our Marina Bay Financial Centre in Singapore. The event, moderated by Expansion Director, Todd Liipfert included presentations from TEC Global Marketing Director Chelsea Perino, Herman Miller Insight Program Manager Oliver Baxter, and Co-founder and Director of Paperspace Asia, Narita Cheah. Each shared their expertise on how social ergonomics interact with cognitive and physical ergonomics to create a comfortable and productive experience at work.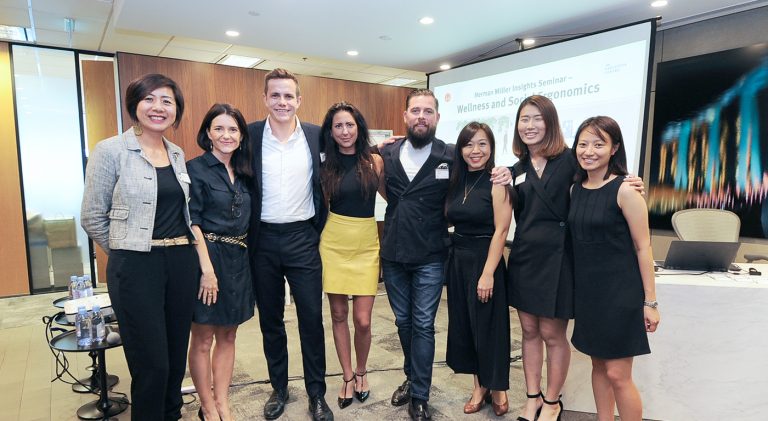 Thanks to our speakers for so generously sharing their insights and experience with our community. 
TEC has always prioritised the health and wellbeing of Members, understanding that when we feel better, we work better. The concept of wellness and social ergonomics is paving the way for new workplace design strategies where the growth and reputation of a company is cultivated in unison with a happy, healthy workforce.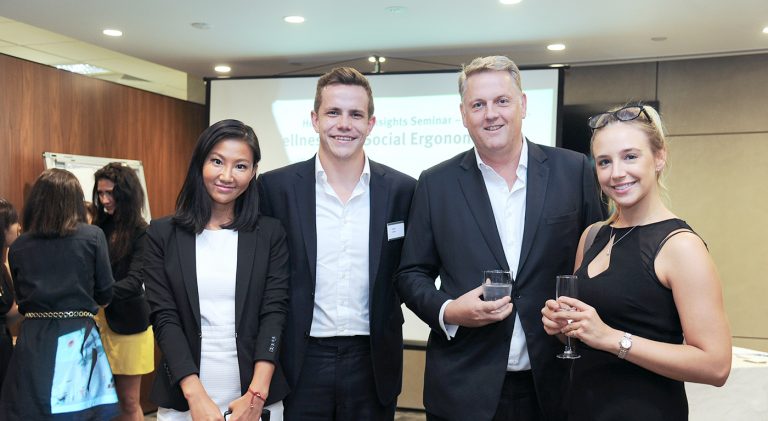 The event in Singapore is the first in a series of collaborations between TEC and Herman Miller.
A recent JLL report stated that by 2030, 30% of corporate commercial property portfolios could be made up of flexible space. In short, never has a conversation about ways of working and incubating creative space solutions at work been so relevant. It has also been reported that 3.2 billion of the world's workers are becoming increasingly unwell. As explained by Chelsea Perino during the panel, corporate culture is evolving, and expectations of how and where we want to work are evolving too. Competition for talent and the need to increase efficiency are driving corporations to seek desirable and collaborative workspaces for their teams. We are no longer tied to offices and cubicles. A modern and mobile workforce has very different needs than those accommodated by more traditional models, and in response, form should follow function. In designing our spaces TEC will define how people want to use our centres and ensure that a purposeful and responsive design meets a set of strict criteria.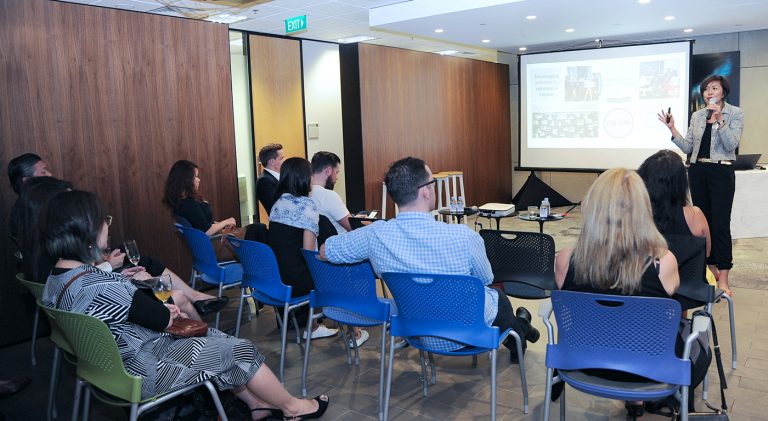 Co-founder and Director of Paperspace Asia, Narita Cheah shares her expertise with Members and special guests. 
Oliver Baxter of Herman Miller Insights explains ergonomics in the following terms; physical, cognitive and social. A workspace can be understood as a living system, one that is changing, growing and adapting, responding to both individual and organisational needs simultaneously, even as they change and evolve over time. Herman Miller data reveals that the average Briton now spends around 1.8 hours a day sitting looking at mobile technology, 3.7 hours using a laptop or desktop computer, 1.4 hours gaming and 2.8 hours watching television or films. If you experience back pain, know that you are part of 80% of the office population that also endures this sort of discomfort. It's little wonder given that we sit for approximately 9.4 hours per day, more than we sleep! Oliver explains that there are three core considerations driving the choice of ergonomic solutions and the design of working environments; task, duration, posture and movement. These elements are intended to reconcile the disconnect between spaces and the needs of the people who use them.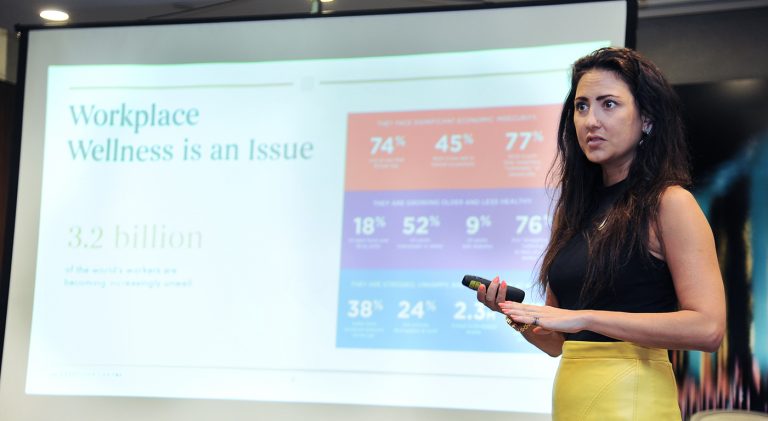 TEC Global Marketing Director Chelsea Perino was able to share the evolution of workspace design from the perspective of a flex and serviced office provider.
Following the success of the seminar, TEC will continue to collaborate with Herman Miller to co-host more events throughout our network. Given the absolute importance of this topic and the meaningful role TEC has to play in the evolving dynamic of the workspace, more speakers will be invited to participate in events in several other cities throughout Asia over the coming months.