Can you first tell us a bit about who you are and your role at The Executive Centre? 
"I'm Chelsea! I'm originally from New Mexico but after graduation I moved to NYC where I received an undergraduate degree in Anthropology and Linguistics from NYU. My original plan was to be a neurosurgeon, but after a bit of soul-searching I realised it wasn't my passion and so I took an extended trip abroad to discover what I truly loved. After what turned into a solo trip around the world, I found myself in Cape Town, South Africa and spent two years running all things marketing related for an experiential marketing start-up. That's where I realised that it was never the scientific aspect of the brain that fascinated me, it was the social aspect, the way that people think, what influences how they feel and interact and communicate.
Now, I oversee all branding and communications for TEC's global network. I joined the team in 2017 to help redefine what The Executive Centre stands for and how we differentiate ourselves in what is now an incredibly saturated market. At TEC our number one focus is the people that are a part of our community and the experience they have in our centres, and so, from a marketing perspective, the way that we communicate that message and represent ourselves in all our external communications is incredibly important. My role is to bring new ideas to the table that will help build our brand credibility as experts in CRE and flexible, adaptable workplaces and that also give us the opportunity to create even more valuable experiences for our Members, both online and offline."
You've done some interesting travel representing TEC over the last couple of weeks, can you tell us more about the ULI Convivium?
"The ULI Asia Pacific Leadership Convivium is an exclusive event that brings together key leaders in CRE, urban planning, architecture, development and workplace experience. This inaugural Convivium was held in Shenzhen, the home of innovation in Southern China, and the purpose was to give participants the opportunity to discuss and debate lessons learned from the unique ecosystem created by the "four pillars" – infrastructure, technology, real estate, and people. In a series of short keynote presentations and small group breakout discussions, we explored how these four pillars impact our business' and our short-, medium- and long-term goals. We discussed current trends and explored the evolution of the real estate industry, covering everything from AI to millennials."
What were some of the most important takeaways from the ULI Convivium in Shenzhen?
"It's no longer about the physical product, it's about a 360 degree experience. People have higher expectations for brands and what they offer to consumers – they expect a relationship. Millennials will drive consumerism and that means more connectivity, more personalisation, and more efficiency through technological innovation."
What do you see as some of the challenges and opportunities for the flexible workspace industry in the coming year?
"People's needs and expectations are always changing and technology is evolving, and because of that, our spaces are going to continually evolve. That means we need to 1) Always be aware of the evolving needs of the workforce (our Members and potential Members) and what their expectations are of their working environment. We then need to use that information to push the boundaries of our design to surprise and delight Members and inspire them to think about their work in a different way. 2) We need to constantly be retrospective; thinking about how we can adapt our older designs to match these new expectations."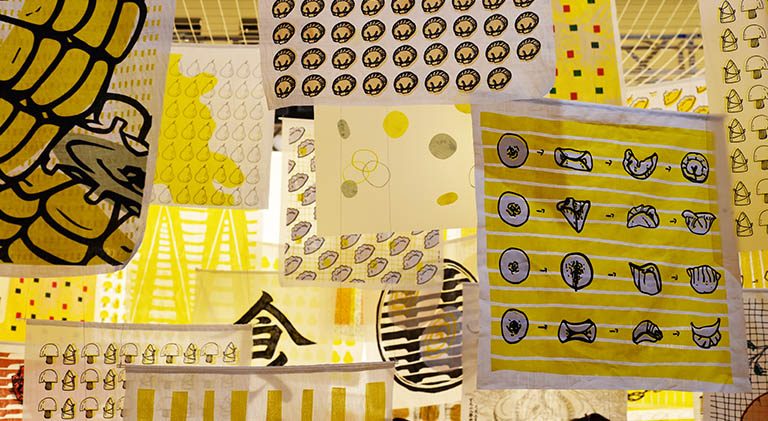 In addition to the ULI Convivium, Chelsea was also at Design Shanghai to explore the intersection of design, aesthetics and an optimised workspace experience. 
Why do you think it's so important for organisations and individuals to connect at events?
"It is impossible to separate the online and offline experience, but the face-to-face interaction is fundamental to creating truly meaningful relationships. Events give our teams the chance to personally interact with our Members, to know them and what they value personally, as well as for Members to build meaningful connections with those that share their space."
What advice would you give to someone who is particularly nervous about networking?
"Start with something that is related to your industry or a topic that you feel super knowledgeable about. You'll feel much more comfortable in an environment where there are people that share your passion and are able to speak about a topic that you understand well. Ask questions. When there is a panel or presentation, they always have a Q and A. Asking a simple question related to something you understand will create the perception that not only you are confident, but also that you're willing to make conversation on the topic at hand. Oh, and just be yourself !"
What does an ideal workspace look or feel like for you?
"Bright. Colourful. Moveable. A place that allows different people, with different personalities and working styles, from different departments, to use the space in the way they need to to feel comfortable and efficient. A place where ideas are valued from all people, everyone is treated equally and with mutual respect. Where tension is viewed not as confrontation but as positive discussion point to help move the company forward."
Chelsea has worked in advertising both in New York and most recently in Seoul, South Korea, leading digital strategy for a global mobile communications brand. She is passionate about organisational culture, and believes that creating a dynamic and collaborative working experience positively affects team morale, productivity, and fosters community. Through a newly developed global marketing strategy and complete re-brand, her goal is to establish The Executive Centre as the leader in workspace experience, community and corporate-culture facilitation.