Being able to support our Members, regardless of gender, in everything they do is something we take great pride in. Over the past several months we have partnered with well known organisations to provide in-depth knowledge, insights and experiences about what it means to succeed as a woman in today's corporate environment. We understand that this topic is one which resonates with many of our Members. We look forward to developing these partnerships to learn new strategies to support our community, our team and our industry. 
Through partnerships and events, we have explored what it means to be a woman in business, understanding the fundamental challenges, strategies for overcoming these and developing a network of women who can support and uplift one another. We've explored issues that impact woman at work by examining the role of technology, compliance, sustainability and more. Empowering women to succeed in their roles means addressing their professional development as much as it does addressing their challenges or celebrating their triumphs. Our Members are able to share their own unique perspectives on what it means to succeed as leaders in their field. We look forward to continuing to strengthen relationships throughout the network with more events, seminars and networking opportunities for women.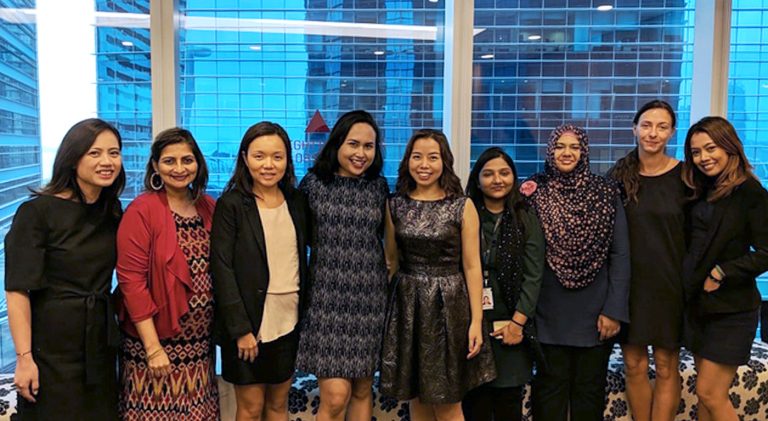 Elaine Zhou, Co-founder & CEO of CNEW International Pte Ltd (Singapore), led our Members through a workshop on building confidence at work. 
Women's Leadership Seminar in Singapore
In Singapore we hosted a workshop 'Seven Secrets for Confident Women in Leadership Roles' led by Elaine Zhou, Co-founder & CEO of CNEW International Pte Ltd (Singapore). This workshop was an opportunity to learn strategies to build confidence and learn more effective communication techniques.
Also in September we welcomed women to our Three Garden Road Centre for an event hosted by the Italian Chamber of Commerce on Women in Tech. This seminar explored the nuances of the FinTech industry which has boomed as a result of the startup culture that has thrived following the last financial crisis. Speakers for the evening were Mo Harvey, Head of Financial Services & FinTech, Asia-Pacific, Enterprise Ireland and Karena Belin, co-founder and CEO, WHub who delivered inspiring and practical outcomes for the audience.
Women in Business Program in Taipei
The British Chamber of Commerce is internationally recognised for their efforts connecting British business and cultural interests in foreign markets. Their specialised focus is what has ensured that they are a leading partner for global businesses. Their Women in Business Program aims to tackle some of the more challenging aspects of succeeding as a woman in contemporary corporate setting. Having hosted their most recent networking event in our Taipei Nanshan Tower centre, the program aims to celebrate, educate and connect professional women in Taipei and around the world. We are looking forward to more events to come with BCCT.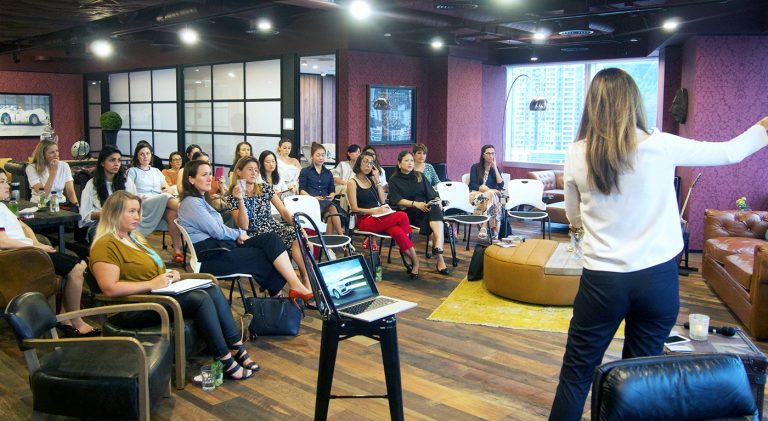 FEW have hosted several workshops at our Three Garden Road Centre in Hong Kong. 
Female Entrepreneurs Worldwide
Founded in Hong Kong and growing quickly throughout Greater China, Female Entrepreneurs Worldwide (FEW) is a network of female-founders and entrepreneurial women that connect, inspire and empower professional and personal success. With like-minded women offering their expertise and experience, their workshops hosted in our Hong Kong centres bring unique and practical experience to our Members.
From topics surrounding equality in the workplace, to developing and maintaining a successful brand identity, FEW lead structured and targeted sessions underpinned by the ethos of women helping women succeed. Like TEC, as a community of like-minded individuals bought together to succeed and uplift one another, FEW are able to attract a diverse talent pool. With their sights set on expanding throughout APAC, we are proud to continue working with them.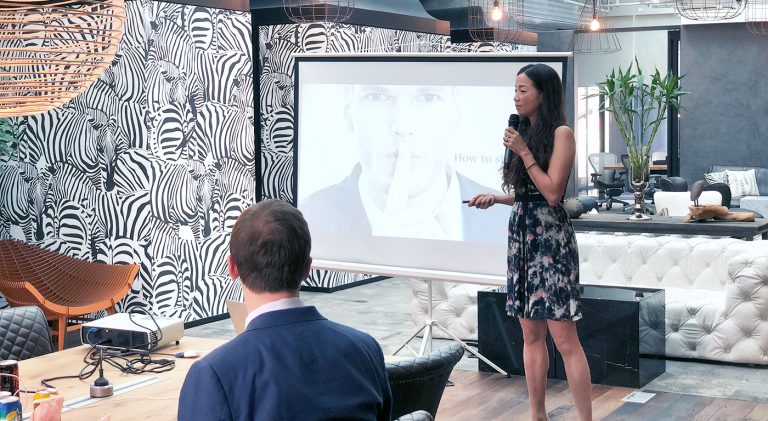 Joanne Hay shares her insights on creating a positive work environment and building effective and self sufficient leaders. 
The Power of Shut Up
Joanne Hay is Associate Director with our Service Leadership for North APAC. She has been working in the Flex and Serviced Office industry for over 10 years. She shares her considerable expertise on creating exceptional leaders, dynamic teams and self sufficient individuals at an ongoing series of 'Lunch and Learn' workshops throughout our network. She describes coaching as "a journey I take my Coachees through in which I provide a safe platform for them to verbalise their thoughts, raise awareness through thought-provoking questions and redirect their attention so they can progress towards their goals." Through 'the power of shut up' can give both men and women and opportunity to find answers within themselves and elevate their performance at work and in life.
More to Come
Over the next several weeks we are looking forward to working with our partners.
OCTOBER 27 | Hilton Hotel, Shenzhen: FEW will host Female Entrepreneur Day which will run as a day of seminars, workshops and networking sessions. The TEC team will be participating and our Global Marketing Director will be leading a session on creating an exceptional working environment. You can also find details of all events that are happening in our centres via our Online Member portal here.