Delivering exceptional service and support for Members is at the heart of what we do. To do this, we need to ensure our team are supported and empowered to go above and beyond. Our internal Mentorship program, still in its early stages, has already proven to be an invaluable tool for both Mentors and Mentees. Having always strived for a work culture that empowers individuals, we think that this Mentorship program will be a platform that improves our relationship with Members, our service touchpoints and our overall capabilities. 
"The delicate balance of mentoring someone is not creating them in your own image, but giving them the opportunity to create themselves."

 — Steven Spielberg, Filmmaker  
Understanding Why
These numbers show the importance of mentorship to an entrepreneurial and successful workplace dynamic. While promoting a learning culture, mentorship programs have proven to be effective in boosting productivity, reducing turnover, increasing job satisfaction and easing common pain points. When successfully implemented, mentoring can develop future leaders within a company, helping to evolve both the Mentor and Mentee's management skills, all while enabling them to realise potential pathways for further growth.  
What
 and What Not 
Richard Branson, Steve Jobs and Larry Page are all, at least in part, products of mentorship. The content and aims of these programs are no doubt varied in their content, are always aligned in their intentions to support, educate and evolve. AT TEC, our Mentorship program is open to any team member,  at any level, in any region and in any function. It is not about matching a superior with a subordinate, it's about being able to identify complementary characters, skill sets and experiences that have the most to gain from one another. The program aims to provide a forum for open discussion, initiating a dialogue which supersedes the more superficial workplace norm of email exchanges. 
As our in-house professional coach and training expert, Joanne Hay, TEC's Associate Director of Service Leadership Team, saw the obvious value in an internal Mentorship program. She explains, "With a growing team, it is important that everyone feels like they have the chance to be heard by someone who genuinely cares about them. These mentor relationships are designed to do exactly that. They are more likely to experience a sense of validation and of belonging when there is a real partnership at work. Each Mentor-Mentee pairing should be a microcosm, reflective of TEC's culture and purpose." After designing a preliminary structure and format, the pilot program was launched and included team members from around the world. With the success of the pilot, we then turned our attention to developing a Mentorship program that could be rolled out across our entire network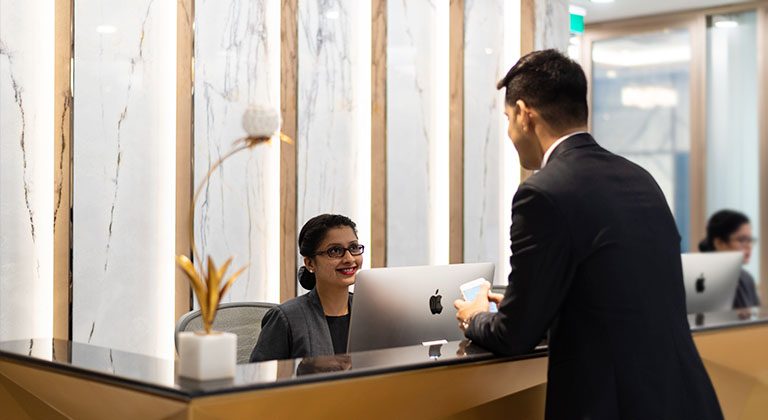 Ultimately, we hope that our Mentorship program will benefit Members by encouraging innovations in our products and services. We also hope that this program will inspire similar action from our network in their own businesses. 
How it Works
The two streams of TEC's Mentorship Program is designed to help address concerns that it will add to an already busy workload without obvious benefits. Fixed mentorship provides the same mentor-mentee pairing over a 12–month cycle with scheduled sessions once a month. Fixed mentorship gives the opportunity for a more longstanding relationship to be formed, while also allowing for expectations to be determined prior to the beginning of the program. Flexible mentorship works in a way that provides different Mentor-Mentee pairings each month with no commitment to consistency. This more flexible option is a way of introducing people to the concept of mentorship can be adjusted to accommodate fluctuating workloads.
In our experience, complete and seamless integration to existing management and scheduling systems was essential, and having the necessary resources made available on a platform familiar to our entire global teams is a crucial component. From discussion templates, to handbooks and testimonials from previous participants, everyone within the TEC family has access to the information they need. This holds our Mentors and Mentees accountable, with the added advantage of formalising the process and conversations.  
"A lot of people have gone further than they thought they could because someone else thought they could." 

– Zig Ziglar,  Author and Businessman  
Creating Genuine Value 
In the age of automation and digitisation, the point of difference for any company is their people. Senior Development Director, Todd Liipfert and Head of Hong Kong Operations, Joan Tsang were an original pairing during the pilot program. 
Todd 
Liipfert
, Mentor
"The opportunity to meet with another TEC team member is a great way for both of us to share our experiences and the lessons we have learned. The mentoring program is about connecting people with different perspectives and roles within the greater TEC project and to see how we can help each other succeed. It's been a great experience so far and I very much appreciate the ability to share what I've learned with the chance to learn from others!"   
Joan Tsang, Mentee
"Todd helps broadened my horizons at TEC. By talking to him, it helps me understand how things work behind-the-scenes, and the rationale behind certain decisions and initiatives from HQ. So rather than stopping at the perspective of a "local level", I can take into account the corporate considerations and strike a balance. Todd is also super friendly and approachable. When I share difficulties I encounter at work, he acts as a sounding board that ultimately makes me feel that I'm not alone and my feelings are validated." 
 "In order to be a mentor, and an effective one, one must care. You must care. You don't have to know how many square miles are in Idaho, you don't need to know what is the chemical makeup of chemistry, or of blood or water. Know what you know and care about the person, care about what you know and care about the person you're sharing with." 

— Maya Angelou 
The Mentorship Program is all about promoting authenticity within the company and between every colleague. It's about a genuine human connection that is so essential to creating a point of difference and a unique opportunity to learn. We believe that each interaction will help realise the impact our people have on our business. We are incredibly proud of the team that we have built across our global footprint and are excited to see what it becomes with the TEC Mentorship Program.