March in Hong Kong is celebrated annually as 'Arts Month' with both Art Basel and Art Central drawing visitors from across the region and further afield to celebrate diverse experiences and expressions of creativity in the city. The month is punctuated by screenings, exhibitions, lectures and special events that for these few weeks at least, invite us to reflect on the role of art in our lives, the importance of creative expression and the impact these kinds of aesthetic interventions have on our experience of the world. In light of this, we wanted to take the opportunity to explore some of the art in our centres, sharing our philosophy on the artists and works we choose to showcase, and why we consider these choices to be so important for our Members and the spaces we curate. Our Founder,  Chairman and CEO, Paul Salnikow shares some of his thoughts on this process and Hong Kong-based artist William Furniss very generously sat down with us to talk about his work, its relationship to the city and his special history with TEC.
Conversation Starters
Paul Salnikow has helmed TEC as Chairman and CEO since its founding in 1994. While the network has now grown to 130+ centres across 32 cities, 14 countries and 23,000+ Members, Paul's influence on the detail and design of each centre is clear and has remained so even through periods of extraordinary growth. No matter the scale of the business, it is evident that delivering an exceptional experience for Members means taking a hands-on approach and imprinting his particular vision for a space on all aspects of its design, from the purely functional to the aesthetic. He explains that art is something deeply personal, and the works selected for each centre vary, chosen to respect local customs, taboos and preferences. He continues saying that in recent years TEC have moved away from paintings and toward sculptures, abstract pieces that are attractive, impactful and likely to invite conversation, "We invest in the physical details of our spaces, choosing artworks that will enhance and uplift them."
Leading Locally
As TEC has matured, we have been in a position to invest in young and emerging artists. These relationships have been an extension of the TEC philosophy that views our spaces as an incubator for success. In terms of designing our centres, part of the process means identifying places for art to be placed or hung, often in communal areas where it can act as a conversation piece. Beyond this, our City Heads and Operations Team have a role to play in the selection of work for their centres. In Australia for example, local artists are heavily represented in all our spaces. Dinah Wakefield is a Noosa-based artist whose works were selected as a way to unify the design of our recently opened Melbourne centre. A Member was so taken with these works that he reached out directly to the artist to commission pieces for his private office space. In Sydney, our Three International Towers Centre showcases work by a number of Indigenous artists including 'Yam Leaves' by Delvine Pitjara, 'Yam Seeds' by Naomi Price and 'My Country' by Tarisse King, all of which emphasise an important relationship to local culture and experience.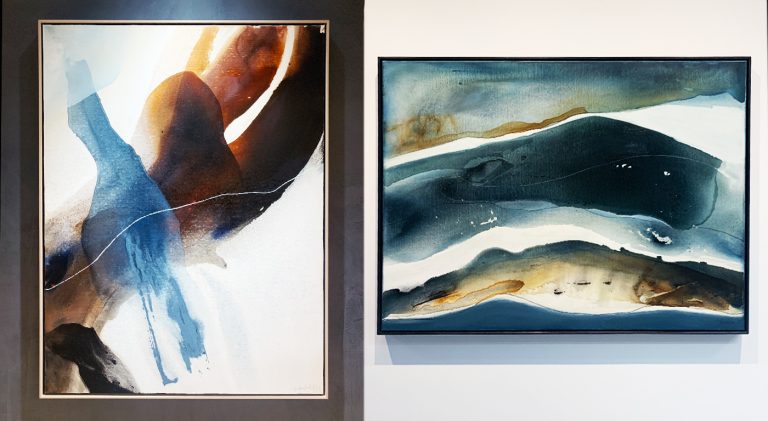 These works by Dinah Wakefield are a unifying element of our first Melbourne Centre at Collins Square. 
Family Connections
In many ways, the artworks that live in our centres are a way to personalise the Member experience. There is also a sense of continuity for those Members that travel between centres or work from different locations. The perfect example of this are the sculptures by Oleg Salnikow that are showcased in almost 100 of our centres. These labour-intensive pieces vary in scale but are all handmade by the father of our CEO Paul Salnikow. Their inclusion in the design of our spaces is also a nod to the personal care and attention that comes from our leadership in developing truly exceptional places for our network to thrive. Quite literally, a little piece of family is embedded in each space.
Come behind the scenes and see what it takes to create these sculptures by Oleg Salnikow. Oleg is our CEO's father and crafts these beautiful pieces featured in many centres across our global network. Quite literally, a little piece of family embedded in each of our spaces.
An Artist's Perspective
William Furniss is a Hong Kong-based artist who describes himself as an urbanist and architectural photographer. He has a long history with The Executive Centre that began when he was asked many years ago to photograph some of our spaces. After this, long-standing TEC design collaborator, Fiona Hardie invited him to create a commissioned piece for one of our Hong Kong centres. This work, inspired by water, an inescapable element in Hong Kong and in many cities, led to a series that eventually extended beyond TEC, pushing Furniss to create an entire narrative exploring this concept. William explains that his interests lie in urbanism, environmentalism, the future potential of the city and in exploring aspects of the urban environment that are not necessarily new, but great.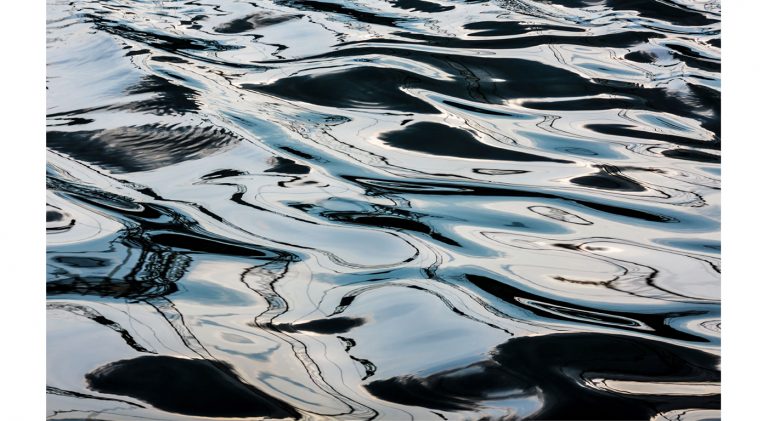 Causeway Bay. No.2, Hong Kong 2013, photograph by William Furniss
City Lights
His work, 'Lethal Serpents' is a great example of this ideology, and he explains that the project was born from a desire to actually make neon signs. It evolved into a way to catalogue the written language of the city, a way to investigate a theme that may initially have seemed clichéd but became more complex and manifold with deeper investigation, "digging into it a bit more." Neon signs are a landmark, a means of orienting oneself in the city and help navigating life in a dense urban landscape. Furniss explains that since the beginning of modern Hong Kong, the city has been involved in a land grab. The tall buildings that emerge as a result of  this and the underlying need to make a return on investment has also led to some really questionable designs. Conversely, he explains that there is a risk of creating an unliveable environment through over-planning and failing to let a city evolve and grow with its inhabitants more organically.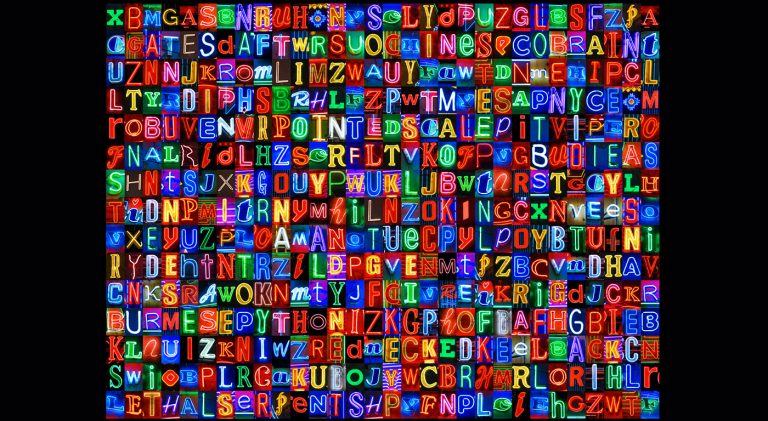 Lethal Serpents, photograph by William Furniss.
Art For Everyone 
Members of The Executive Centre are primarily involved in industries like financial services and technology, not necessarily trades that one would assume prioritise creative and aesthetic touches at work. On this, William explains that it is still essential to provide opportunities to uplift and energise these organisations and individuals through art, "No matter who you are or what interests you, everyone can take something from art because beauty is a universal language." In terms of his own preferred way of working, William describes his ideal work day beginning early, around 7am, getting to his workshop before anyone else, when enthusiasm for mundane tasks is at its height. He likes to get away from the computer and work in the most hands-on way possible, shooting and developing film, remarking that a laser printer and a pair of scissors are his favourite tools. Wherever he is, he always has a small camera on hand (typically a Canon EOS M5, not an iPhone) for easy sharing and quick, visual note taking and location scouting. He explains, "It can be difficult to make work that stands out, but pre-visualising can help me decide if the work is good, if it makes me happy and if I think it will make other people happy."
Sincere thanks to William Furniss for generously sharing his time for this interview. You can see more of his work here and he will be a guest of the Van Rensberg Galleries at the forthcoming event The Photography Show presented by AIPAD in New York City.