At The Executive Centre we're highly strategic about our expansion, we grow where our Members need us and in markets where we can best serve our community. Currently we operate 115+ centres in 30 cities throughout Asia Pacific, covering Greater China, India, Australia, Singapore, Japan and more, and will soon launch in the Middle East. Similarly, multinational professional services firm TMF Group provides accounting, tax, HR and payroll services to businesses operating on an international scale and has 125 offices in 83 jurisdictions. Given the global outlook of both TEC and TMF Group, this partnership aims to enrich the experiences and opportunities available to our community. 
Who is TMF Group? 
TMF Group helps its clients operate internationally and 'belong' wherever they are in the world, they do this by making sure they are properly set up to do business in any country and compliant with local and international regulations. Their work includes helping companies of all sizes with business services such as HR and payroll, accounting and tax, corporate secretarial, global governance and administration services for structured finance, private equity and real estate investments. In today's environment, increasing business complexity means that a one size approach doesn't fit all – and the penalties for getting it wrong are getting heavier. Operating in over 80 jurisdictions we provide our 15,000 clients with on-the-ground compliance and administration services so they can venture further.
A Productive Partnership 
With globalisation comes opportunity, but as with any opportunity there are always challenges and barriers to entry. Successfully expanding a business and entering new markets, or to that end, maintaining growth in an established, competitive market, there lies an ever-present need for efficiency and differentiation. TEC and TMF Group are closely aligned in terms of their strategic approach to Member experiences and in terms of the industries we both service and the scope of our product offering. At the core of the TEC ethos is a commitment to supporting growth opportunities for our Members, and TMF Group share this ambition with a specific focus on helping facilitate effective operations, and establishing a presence in new markets.  
This partnership covers a very similar global network, and we view this a truly unique opportunity for our Members. Thun Lee, TMF Group's Head of China explains, "This is an active, cross-referral partnership where teams from both companies will share about offerings and added value that the partnership brings to increase client satisfaction. We want to show that we're different from our competitors who purely focus on performing a service." TEC supports Members through state-of-the-art spaces, unparalleled working environments and access to its global community. TMF Group delivers the support of independent, local experts with the assurance of global standards. Their flexible service structure and range of business services can anticipate the needs of Members in many different contexts.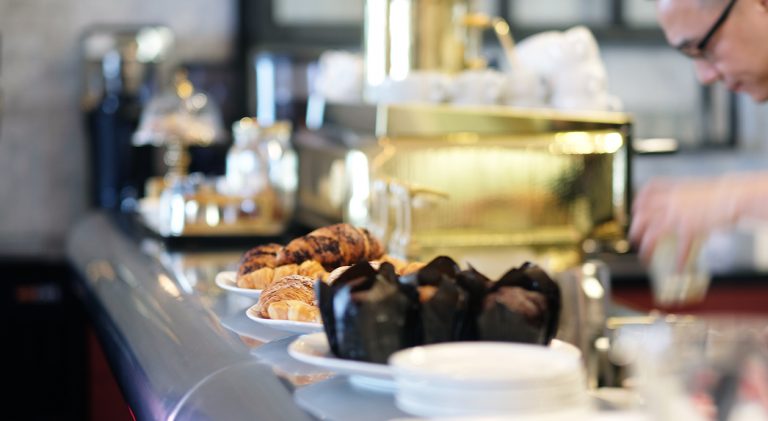 Members gathered at Two Chinachem Central in Hong Kong to hear from Judy Chu, Director and Head of Accounting & Tax Services for TMF Group Hong Kong.
Answering The Challenges Of Compliance
At an event in our Two Chinachem Central Centre in Hong Kong, Judy Chu, Director and Head of Accounting & Tax Services for TMF Group Hong Kong led Members through a detailed and thoughtful presentation on the scope of services and expertise available. At the heart of what TMF Group can provide is an overarching commitment to simplifying complex regulations by drawing on local knowledge. Acknowledging that compliance can present varying challenges from one market to another, it is critical to have the right support. Reporting on APAC specific trends, Judy recognises that compliance is increasingly complex and in near constant flux. For example, Hong Kong introduced new tax measures in October 2017, while China continues to monitor global trends to remain competitive, meaning that local knowledge is essential for compliance. The Financial Complexity Index is published annually by TMF Group and explores the ease with which companies can deal with taxes, adhere to reporting requirements, maintain company accounts, and deal with cross-border transactions across more than 90 countries. China, APAC's largest economy is ranked the most complex jurisdiction in the world although it is a significant market for both The Executive Centre and our Members. Similarly, with a new Executive Centre launching soon in Dubai, TMF Group reports that the UAE is also becoming more difficult in terms of compliance thanks to the introduction of  VAT, inline with Gulf-wide treaty obligations. In short, TMF Group can provide a global service agreement, consistent service and straightforward communication that will help Members across these regions and more.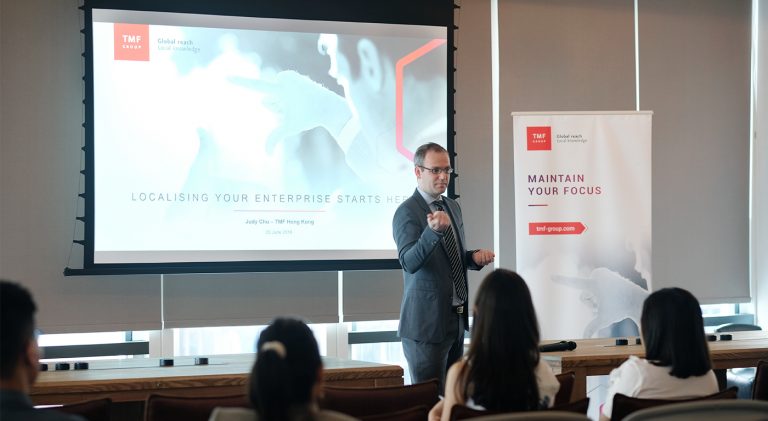 A TMF Group representative will be embedded in our China Centre's for the remainder of the year to help Member's with specific enquiries. 
TMF Group At Your Executive Centre
TMF Group will take space in selected centres across China for the remainder of the year. They will be able to speak with Members directly, and there will also be a hotline established for our Beijing Members to call for support and advice. The partnership works both to help facilitate entry into the China landscape, as well as to provide our TEC Members with access to industry insights. TMF Group is also committing to a preferred rate for TEC Members because of this partnership. 
In the rest of our network, TMF Group will be partnering with TEC to host a series of workshops and events. Details of these events are available via our online forum or by contacting your local Engagement Manager. We can also put any of our Members in direct contact with a TMF Group representative who is best placed to assist them.