Coworking has been hailed as a global trend, but how is this shift in workplace dynamics affecting the Chinese market? 
China has a well-earned reputation for being quick to adopt new technologies, new working practices and all manner of innovations designed to save time, money and manpower. It should be no surprise then to learn that China has been incredibly receptive to the relatively recent practice of coworking. As one of the most persistent and talked about trends in the flexible workspace industry, at The Executive Centre we have observed a steady increase in interest and demand for coworking throughout our entire network. We have responded accordingly; by developing more collaborative spaces in our centres, more dedicated coworking facilities throughout our network, and more opportunities for our members to connect and collaborate as a community. Given that localisation is a hallmark of our service standard and expansion strategy, we understand that it is essential to consider how global trends manifest in specific markets. Co-working in China has been driven by a series of specific factors and continues to flourish despite indications of oversupply in other parts of the world. We consulted some of our own experts, from both our Regional and Expansion Teams to better understand how the Chinese market has responded to co-working, and what we anticipate for the future of flexible working in the region.
Millennials Drive Growth
In a recent interview with the South China Morning Post, our CEO and Chairman, Paul Salnikow explained the downside of the worldwide coworking boom. "A lot of people have discovered that flexible and co-working spaces are exciting. They are opening spaces, taking whole buildings, fitting them out, buying nice furniture … but what happens next? You have to ensure paying clients." While this problem of oversupply is already being felt by some providers in other regions, there is still a great demand for coworking in China, thanks in part to a growing millennial workforce, and the changing dynamics of the economy. TEC's Shanghai City Head, Cherry Jiang explains that co-working has become a symbol of innovation, collaboration and efficiency in China. This, she says, coupled with the fact that it is significantly more affordable than more traditional models has led to unprecedented growth in the last three years. With the Chinese economy still growing and showing few signs of slowing, this is a trend that looks very much set to continue.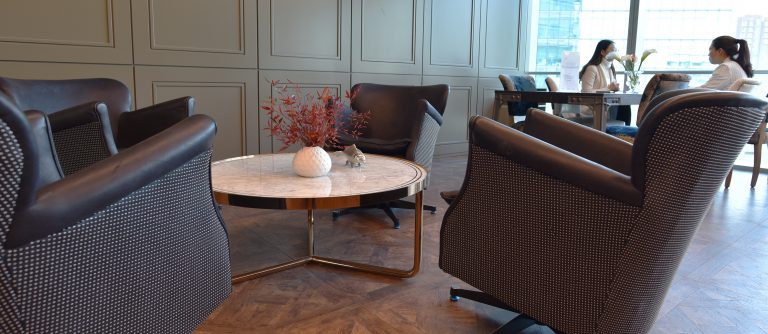 We recently celebrated the opening of our newest centre, China Central Place in Beijing. The layout is engineered to facilitate connection and collaboration among members.  
Doing Things Differently
Millennials in China are the first generation to actively 'curate' their lives and seek to express their individuality amid a rapidly changing society. Like millennials elsewhere, new experiences lie at the heart of their worldview and personal identity. As millennials take a more prominent role in China's business communities, they bring this desire for newness, individuality and innovation to work. The traditional cubicle office space is at odds with their understanding of the world, and co-working is the solution many of these young people happily adopt. In this environment, TEC has been able to offer a specialised solution to the Chinese market. Given that community is a priority for members, our centres support collaborative experiences with multi-functional spaces, dedicated co-working facilities, lifestyle events and networking opportunities. TEC differentiates its offering with exceptional service standards that foreground the priorities of a new workforce in China.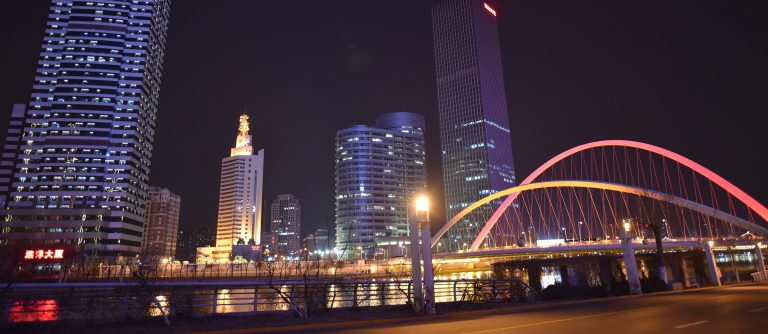 With almost 40 centres across China and more set to open in the coming year, The Executive Centre has developed a presence in cities beyond Beijing and Shanghai. Seen here at night, Tianjin is now home to 3 Executive Centres. 
Domestic Uptake
Regional Director of Greater China, Jane Ding explains that while MNC members are still the key driver of our business in China, domestic companies have become more and more open to the concept of flexible workspaces and coworking. She has observed that domestic firms are embracing new trends and acknowledging the importance of upgrading their image and adopting more advanced technologies. Indeed, across all cities in which TEC is present in China, the share of local clients ranges from 50-80%. We expect this trend to continue as the Chinese economy grows stronger and the demand for flexible workspaces continues to grow.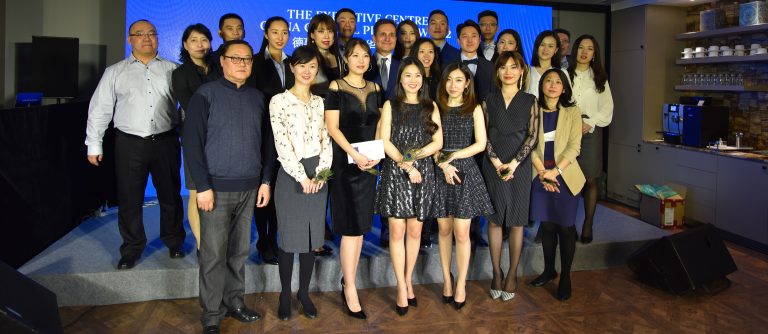 Our centres are staffed by a highly professional team that is responsible for technical support, day-to-day administrative duties and member engagement. In the coming months, our centres will be hosting even more events that will act as an important opportunity for our community to connect offline. 
Adapting To The Market
At TEC, we take a lot of time to really understand what our members want and need from us. In recent months, that has meant creating community infrastructure both online and offline to support collaboration and connection among our member network. We have also come to understand that technological innovation is essential to our success in China. Advancements such as real-time access, keyless doors and automation via apps are all realities for our current membership and will continue to play a bigger and bigger role in the way shared spaces are managed and developed. The office of the future needs to host both online and offline communities, enabling people to reach out and use the space as they choose. This design ethos has informed our expansion in China in particular, but also the development of our network throughout the Asia Pacific.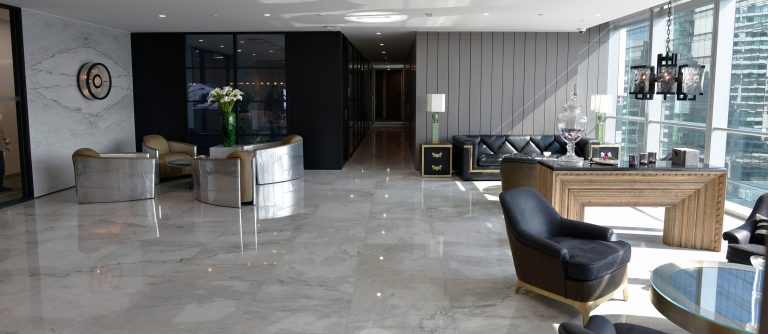 This breakout area in China Central Place in Beijing is just one example of the flexible, collaborative spaces that punctuate our centres. Members can gather here for informal networking events, collaborative work or just enjoy the space while they relax and unwind. 
China Central Place
Our most recent centre to launch in China is China Central Place, Beijing. The centre is situated in a core area of the CBD as part of a multi-complex project that consists of three grade-A office buildings, two five-stars hotels, commercial buildings, an international shopping mall as well as high-end apartments. The centre's interior is an important nod to the evolving dynamic of work in China. There are large breakout areas, a member lounge fitted out with a variety of seating options for small and large groups that can also host community events. In addition, state-of-the-art tech innovations like adjustable standing desks, keyless entry and full-service support team ensure that this centre looks to the future of work. We have several more centres projected to open in 2018 after a busy year in 2017. Increasing demand from established and prospective members supported our successful growth with 11 centres added last year, taking the total number of Executive Centres in the region to 37.
What Next?
The steady occupancy rates at our centres throughout China indicate that the market is not done growing. Our calculated expansion plans will see our network grow both in China and throughout Asia Pacific in the coming year. While co-working has helped familiarise organisations with the value that comes from mobility and flexibility, this by no means suggests that the need for private office spaces is diminishing. We understand that the future of work in China will value a mix of both. We are encouraged and inspired to continue to push our creative limits when it comes to design and fit-out, allowing for both privacy and access to shared spaces, with a focus on community and the needs of a growing millennial workforce in China.