As our Development Director, Ricky Wells leads the enterprise movement for TEC, a product offering which we've recently launched following a steady increase in demand over the last several years. Ricky oversees Enterprise projects from the initial search and selection of a property, through to the complete build-out of our fully customised office solution. The organic growth in demand for these types of largescale, bespoke solutions is evidence that the flexible workspace industry is evolving and changing to meet the needs of a very different type of clientele. In this new op-ed, Ricky explains the finer points of the TEC offering and reflects on the changing dynamic of the flex landscape.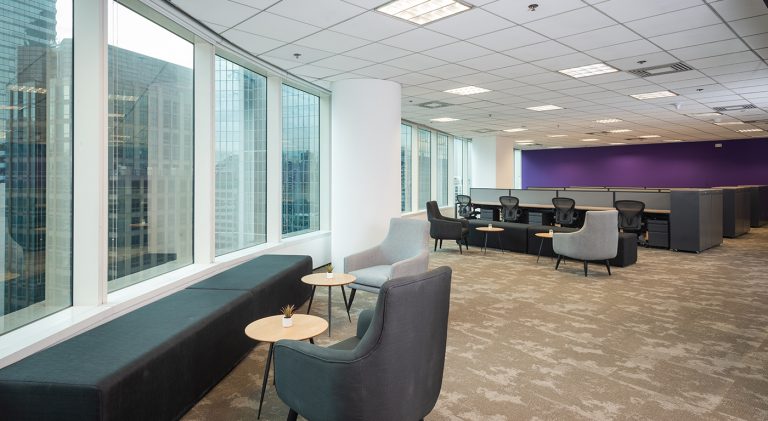 TEC can provide an unparalleled level of customisation in terms of building location, layout, design and branding. 
A Different Approach
At TEC we understand the meaning of true flexibility and it's really this point that separates our offering from that of our competitors. There is no 'out-of-the-box' or 'one size fits all' approach when it comes to developing spaces for our clients. Our first objective is to understand a Member's pain points, by proactively establishing a vision that allows them to respond to their unique challenges as a business. Since this is a fully customised solution, we will never try to fit them into an existing space. Our level of customisation extends to identifying suitable spaces for clients that go beyond our existing footprint and this is a really important point that sets TEC apart from our competitors.
 

Other providers will promote Enterprise Solutions, but these are delivered through the lens of their own brand guidelines, cookie cutter designs and existing stock portfolio locations. The TEC offer promotes total customisation, which we believe is unparalleled in the market.
A premium Enterprise Solution is a fully tailored solution that gives our clients a level of flexibility and space customisation that they need and want, all based on their particular business strategies and outlook. Often, we find the demand for these type of space solutions derive from our Members that have quite literally, outgrown an existing Executive Centre. In many instances, we've maintained longstanding relationships with Members; they are genuinely happy with our products and services, but they reach a natural point as their business grows where their spatial requirements exceed a standard Executive Centre. An Enterprise Solution is about providing these Members with the opportunity to remain within the TEC ecosystem, they get to choose a location that works for their business and they still enjoy our best-in-class service, just on a much larger, and more personalised scale. In short, Enterprise Solutions are about giving clients ultimate flexibility in a fully customised space that is representative of their brand image. 
The demand for Enterprise spaces has also been driven by changes to corporate culture. What people want from their workplace is evolving, and competition for talent means there is a genuine and pressing need to create desirable and collaborative workspaces. The modern, mobile workforce is no longer tied to static space like cubicles or dedicated seating, and workspaces need to meet this challenge through thoughtful and inspired design.  
40-60% of workplace interactions take place with office neighbours

 

67% of businesses globally are choosing flexible space as a 

long term

 solution

 

In 2010, corporates made up 20% of the coworking market, while in 2017 they account for 61%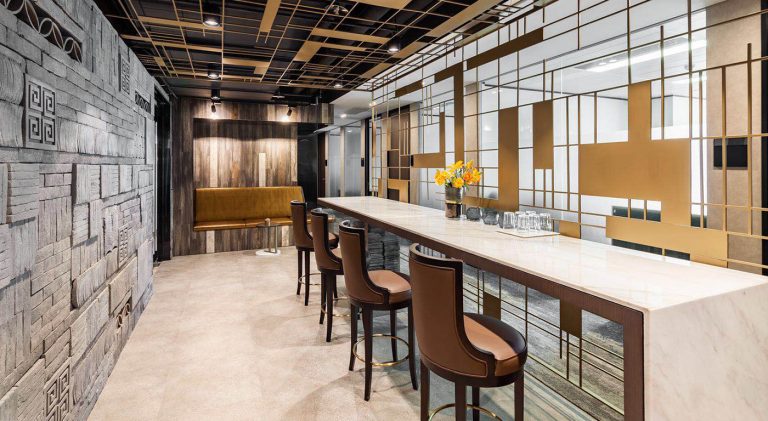 The process of developing an Enterprise space is completely collaborative – we want to help Members bring their vision to life. 
Why Flex is Best
Many of the same reasons for choosing a more standard flexible workspace apply to an Enterprise Solution, albeit on a larger scale. Signing a traditional lease means that clients are locked into a fixed space for a fixed term and in some cases, this can be in excess of 5-10 years. Given that virtually every industry is evolving rapidly thanks to the influence of technology, market fluctuations and economic instability, most businesses would find it difficult to have a prescribed roadmap that accurately reflects what the next 5-10 years will look like in terms of headcount, expansions and baseline operations. An Enterprise Solution gives them a level of flexibility to scale up or down depending on short term business outcomes, without the risk of over-committing to an expensive and inflexible lease, or, being locked into a space that they may quickly outgrow. In this vein, given current macro-political and economic pressures, securing capital for new office developments could become a real challenge in the future. An Enterprise Solution requires no upfront capital, with all expenditure consolidated into monthly payments,
The Comfort of Convenience
An integrated delivery is another key factor driving interest in our Enterprise Solutions offering. All of our Enterprise Solutions member are allocated a dedicated TEC representative, who acts as a single point of contact, someone who can walk with the client from the initial idea or concept right through to delivery and ongoing operations – providing a key conduit between our dedicated TEC project execution team. Comparatively, taking a more conventional route would mean our Members are forced to hire new project teams, engaging with multiple levels of consultants, brokerages, legal representatives and more. Most companies simply don't have the resources to fund a dedicated team that can ensure a project like this is delivered on time and on budget.
The Executive Centre offers a consolidated delivery platform which covers everything from the real estate to the design, the build, and then to the operation of a space. Moreover, our 25 years of expertise means that we have the resources, relationships and experience to confidently manage these kinds of large-scale projects. Additionally, once the space is finalised, TEC draws upon its unparalleled operational experience, to ensure a client's space is managed by our fully trained professional operational teams, resulting in our clients not being required to recruit or train administrative and facilities staff.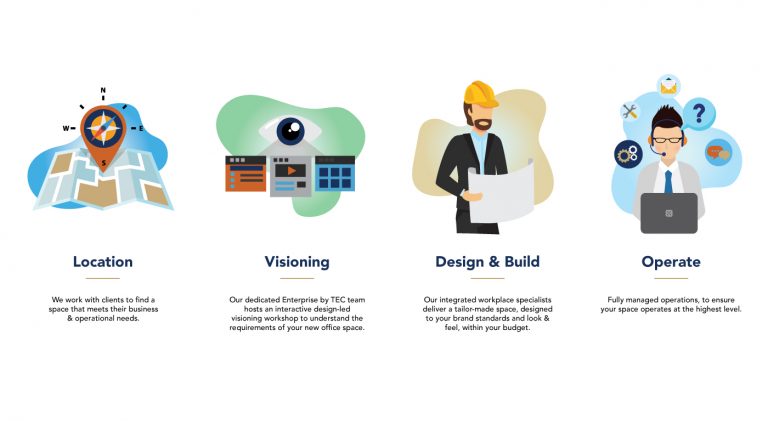 Each and every step of developing an Enterprise Solution involves collaboration with clients and leveraging our industry connections and partnerships. 
Step by Step
In terms of the process for a project like this, the very first step is a conversation with our Member to fully understand all the nuances of the brief. This will ensure that the project is designed and delivered in accordance with their unique business requirements. Given that an Enterprise project can start organically from our existing Member-base, we strive to replicate the experience that they have enjoyed during their time in our Centres. An Enterprise project is always a collaborative experience – we need to understand the space, location and operational requirements to ensure that the execution is precise. Of course, there will be changes and feedback throughout the project, but if we can really nail this initial conversation, the time from first contact to handover can be as little as 3 months. Our integrated model with its single point of contact streamlines the overall process, avoiding unnecessary resourcing, procurement and construction complications.
Inspired Design
Design is at the very heart of the Executive Centres success;it is something that we as a team are extremely passionate about when designing environments for our clients. We work with clients to develop a space that is representative of their brand identity, vision and required utility. There are times that a client knows exactly what they want, and we can work with them to ensure this vision is fully realised. At other times, we need to take the lead, educating and offering support to guide our client in designing their ideal space.Ultimately, our experience, industry partnerships and delivery platform ensuresthe finished space is a complete embodiment of a client's requirements.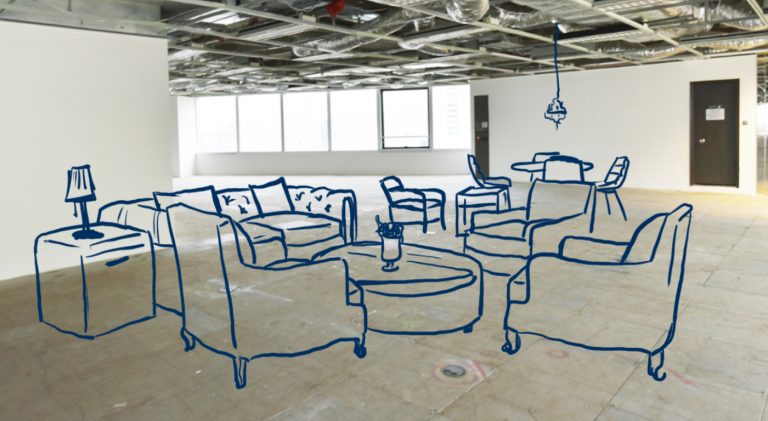 An Enterprise Solution is not limited by our own brand identity or current portfolio. We can grow with our Members and develop spaces that are truly representative of their own identity.
Looking Ahead
As we enter an uncertain business climate with a number of macro-political factors impacting long term strategies, the demand for Enterprise Solutions with a focus on flexible leasing terms will equip businesses to maintain their performance even through challenging times. The flexible workspace industry will continue to grow, and corporates will continue to outsource their space requirements to providers who can offer more efficiently designed and delivered spaces. Just as outsourcing IT requirements has become routine thanks to the fact that itis more efficient and cost-effective,so too will outsourcing workspace development, design and management to flexible providers such as The Executive Centre. A product like an Enterprise Solution offers the opportunity for companies to develop a global footprint, scaling with limited risk and exposure.
Finally, products and services that are successful in the current climate and that will prevail in the future, are grounded in providing clients with ultimate choice, that is, a simplified and coherent offering structured around total convenience. The team and I have made this a key attribute of our Enterprise Solution, giving members what they want, when they want,consolidated into an efficient and convenient delivery platform.