Seoul is the capital and largest city in South Korea with a sprawling metropolitan area that is home to the fifth largest population in the world. The city is fashion and technology-forward while maintaining a sincere connection to its traditional roots. The city is home to the world's highest fibre-optic broadband penetration and highest global average internet speeds. It's little wonder that Seoul is considered an important landmark for technology companies ranging from startups to multi-nationals. Get to know this dynamic city with some expert suggestions from our regional team. 
Need To Know:
Population 10.1 million
Great metropolitan population 25.6 million
GDP: $779.3 billion
Taxis are a quick and convenient way to navigate the city
The average South Korean works 55 hours a week, although this is beginning to change
A Working Lunch in Seoul
On the Border: Fresh-pressed tortillas, chips as big as your head, margaritas worth their salt, tableside guacamole and fresh, border-style food.
Tel: +82 2-6137-5682
Opening Hours: 11am – 10pm
Address: 10, Gukjegeumyung-ro, Yeongdeungpo-gu | B3, IFC Mall, Seoul 07326, South Korea
Abiko Curry: With a wide combination of mains, spicy flavours and toppings, you can enjoy a truly custom meal at this popular spot.
Tel: 02-508-0122
Opening Hours: 11am – 10pm
Address: 38, Bongeunsa-ro 6-gil, Gangnam-gu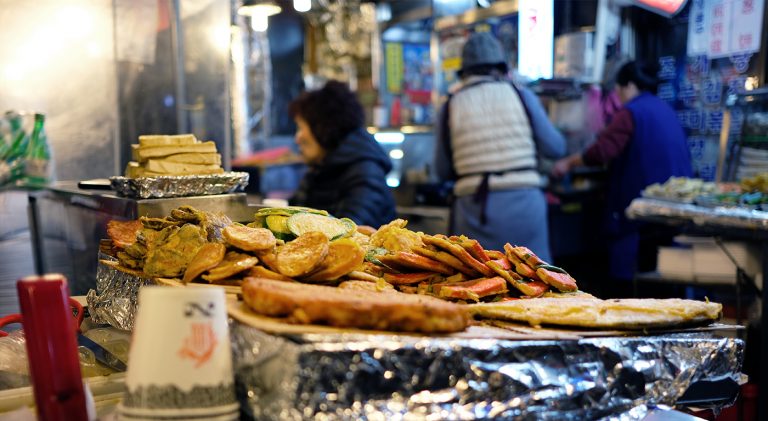 Street food in Seoul is an opportunity to discover new flavours. 📷: Jessie Lee
A Client Dinner in Seoul
Changgo 43: This spot serves luxurious, Korean-style BBQ steak. With 14 locations across Seoul you know that they are doing something right.
Tel: 02 6020 – 7955
Opening Hours: 11:30 – 14:00 (Lunch) ;  17:30 – 22:00 (Dinner)
Address: Level 2, 120 Seosomun-ro, Jung-gu, Seou
Level B1 Glass Tower, 534 Teheran-ro, Gangnam-gu, Seoul
37 Grill & Bar at the Conrad Seoul Hotel: 37 Grill & Bar specialises in prime cuts of beef and high quality fresh seafood, with an emphasis on outstanding ingredients and simple, yet exquisitely executed cooking methods.
Tel: +82 2 6137 7000
Opening Hours: 11.30am – 2.00pm (Lunch) ;  6.00pm – 10.30pm
Address: 10 Gukjegeumyung-ro (Yeouido) Yeongdeungpo-gu, Seoul6, South Korea
An Active Weekend in Seoul
Cycling by the Han River: One of the best ways to enjoy good weather in Seoul is to get outside and cycle. It's easy to rent a bicycle from one of the many vendors before exploring the many trails along the Han River. A little wind in your hair and a new perspective on the city? All in all, an active and healthy way to appreciate your surrounds.
Bicycle Friendly Places at the Han: Gangseong, Nanji, Mangwon, Ichon, Ttukseom, Gwangnaru, Yanghwa, Seonyudo, Yeoido, Banpo, Jamsil
Hongdae VR Square: Given that virtual reality is quickly becoming a mainstay of entertainment culture, have fun exploring the largest VR theme park in the country. You can slam some drums to become a rock star drummer, go on a full-sensory ride experience on a VR rollercoaster before punching your way to a boxing championship.
Tel: 070-5173-1435
Address: 68, Eoulmadang-ro, Mapo-gu, Seoul, Republic of Korea ,3~7F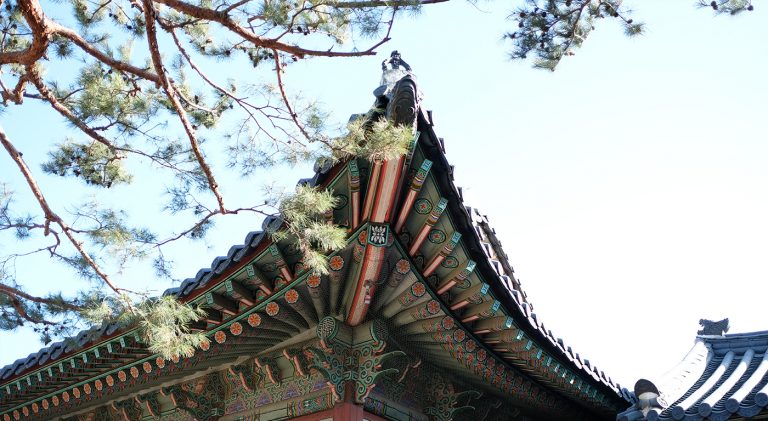 Traditional architecture is everywhere and shows a sincere relationship between a very modern present and a more traditional past. 📷: Justin Mar
A Cultural Weekend in Seoul
A Midsummer's Night Palace: Even during summer, a steady stream of visitors can be seen visiting the palaces at night to avoid the scorching heat of the day. A beautiful opportunity to discover some of the historic sites of the city.
Starlit Nights in Gyeongbokgung Palace
(July Night time Viewing: Jul 22 – Aug 4, 19:30 – 22:00 (Last Entry 21:00)
 Changgyeonggung Palace Embracing the Lake 
(July Night time Viewing: Jul 22 – Aug 4 (Last Entry 21:00)
 Moonlit Changdeokgung Palace 
(Moonlight Tour: Aug 23 – Oct 28 (Reservations open on Aug 8, 14:00)
 Unlimited Deoksugung Palace
(Viewing Hours: ~ 21:00 (Last Entry 20:00)
On average the admission fee for each of these sites is 3,000 Won average | The regular closing day is different for each.
Yeouido World Night Market: This event is an international night market held at the Hangang River with sellers from all over the world present. On offer is exotic food, special handmade items and unique performances by artists from a wide variety of countries.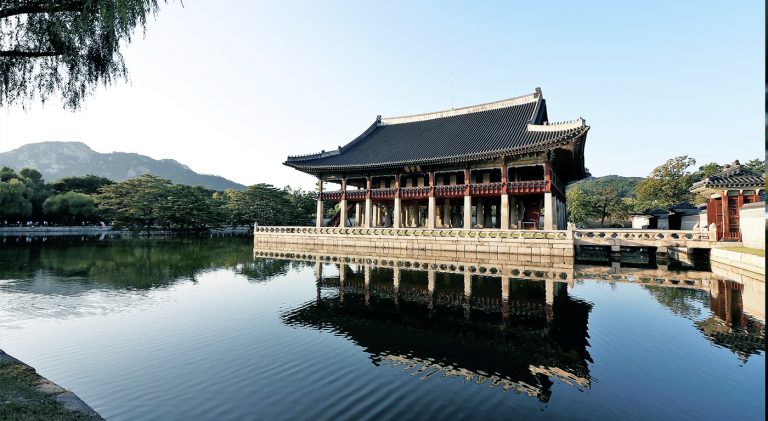 The Emperor Palace is a serene landmark that will entrance the entire family. 📷: Justin Mar
A Weekend With Family in Seoul
Hangang Summer Festival: Hangang Summer Festival is a large-scale riverside culture festival that takes place each summer. It consists of about 80 programs including camping, circus, music, films, street performances, fire art, traditional performances, night market, and more.
Tel: +82-2-1330 (Korean, English, Japanese, Chinese)
Address: Areas of Banpo Hangang Park, Seoul
Seoul Grand Park: You can enjoy camping, food, fun and picnics at Seoul Grand Park Campsite set within the beautiful surrounds of the Cheonggyesan Mountain. Booking is required.
Tel: +82 2 500-7870
How to go: Exit 2, Seoul Grand Park Station, Subway Line 4 >Main Gate of Seoul Land>National Museum of Contemporary Art>Seoul Grand Park Campsite
* Use elephant-shaped trains at Information Center behind the fountain (Get off at Seoul Zoo and go to National Museum of Contemporary Art on foot) → Seoul Grand Park Campsite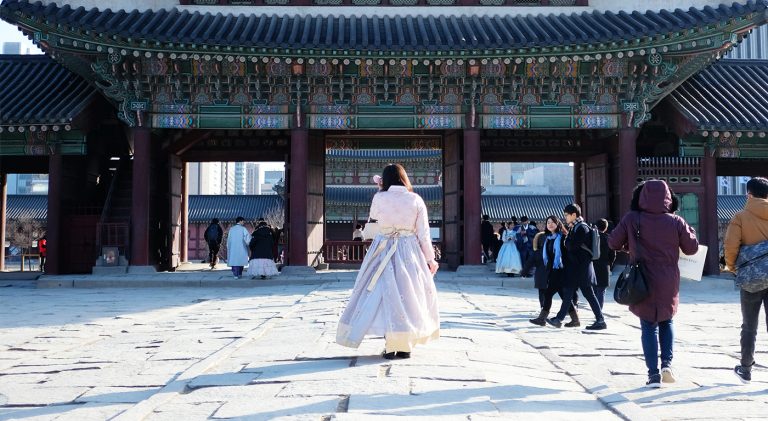 Seoul is a dynamic, modern city that is very much connected to its traditional roots. 📷: Justin Mar