There is both an art and science to design. TEC has collaborated with Timothy Oulton, Herman Miller, 9AM and Fiona Hardie ID to share their own expert insights on this topic as we consider how and why The Executive Centre works to create a space that is truly designed for your success.
Our spaces are the very first impression that Members and visitors experience at The Executive Centre, and, in addition to our people, they are the most direct line of communication we have with our community. The environment we create is one that has been carefully and thoughtfully considered; no detail too small, no problem too big to solve. Our spaces are the manifestation of 24 years of experience anticipating the needs of business professionals across all industries. The result? Innovation, flexibility and exceptional functionality. We pride ourselves on curating longstanding and reciprocal relationships with our design partners, partners who share in our vision and are able to further elevate the aesthetics and functionalities of our centres. Our partners are industry leaders in workspace design, innovating and excelling in their respective disciplines. These partnerships have led to an evolution of fully realised spaces, each balancing the capabilities of technology to support productivity, an understanding of ergonomics and workspace dynamics, and an expressive aesthetic to create a holistically conceived experience.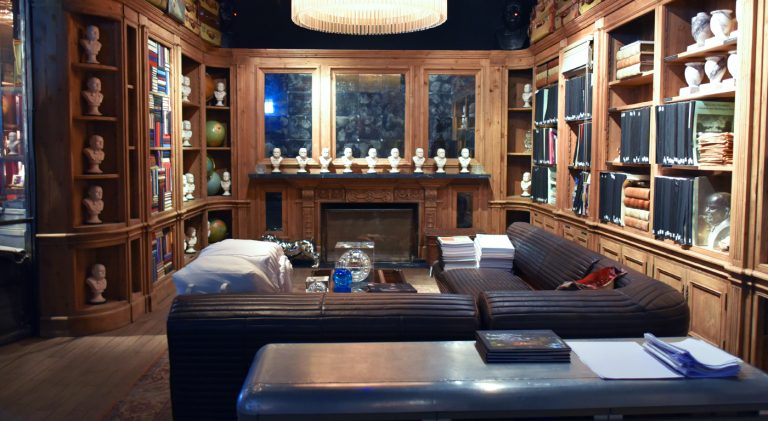 The Timothy Oulton look and feel is one of enduring quality and are aesthetic hallmarks of our communal spaces. These areas showcase details that make you smile, and comfort that that draws you back, time and again.
Crafting Experience

 
The partnership between The Executive Centre and Timothy Oulton is relatively recent one and officially began in January 2017. The Timothy Oulton story can be traced back to 1976 and a small antique shop, while the retail brand as it is known today opened its first store in 2008. Since then Timothy Oulton has developed to cover bespoke interior design, hospitality offerings and more. A 40,000 sq ft. showroom was opened in 2011, welcoming visitors from all over the world. On this site, the famous Dome Homes crafted from modular panels house designers and creatives from all over the world. To this day, there is a profound sense of authenticity, integrity and craftsmanship inherent in every piece that is produced. This commitment to producing an exceptional product is in alignment with TEC's undertaking to create spaces that exceed the purely functional. While we may be in the business of providing our Members with a place to work, we aim to create an emotional relationship with the space, one that provokes creativity, productivity and interaction. Timothy Oulton furnishings and the distinct aesthetic of the brand, designs a relationship to work and space that transcends the purely functional or aesthetic.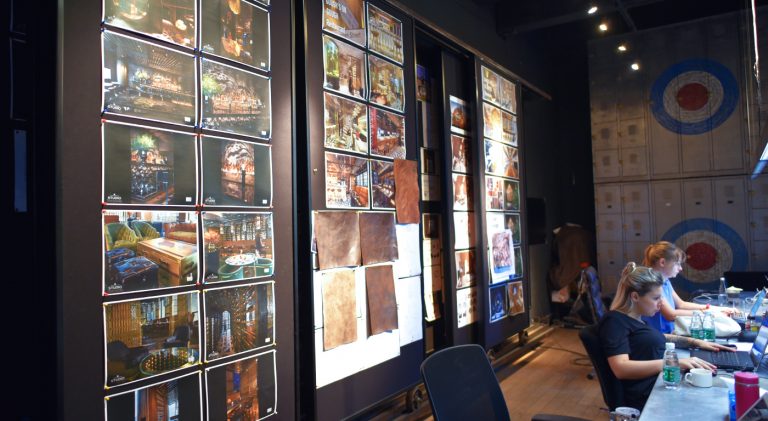 Timothy Oulton designs seamlessly balance work and life obligations, creating a uniquely comforting and comfortable experience for TEC Members. 
Work As Part Of Life
When asked about the relationship with TEC, Timothy Oulton himself observes that the distinction between 'work' and 'life' has in all senses, ceased to exist. "There is only one thing; it's how do you want to live your life? Work is just part of your life, you don't have to separate it." This nuanced observation is important in the context of The Executive Centre and the experiential nature of our spatial dynamics. The design of our centres aims to remove barriers from the workplace experience. When people feel comfortable in a space, when they feel supported and understood by their surrounds they are more open to collaboration and new ideas. Through the seamless integration of technology and through familiar and authentic design touches we aim to create a space that makes work feel like a part of life. This is possible in part thanks to Timothy Oulton designs, contemporary objects and furnishings inspired by the past and reworked and reconceived from a totally modern point of view. Familiar unfamiliar and always uniquely authentic.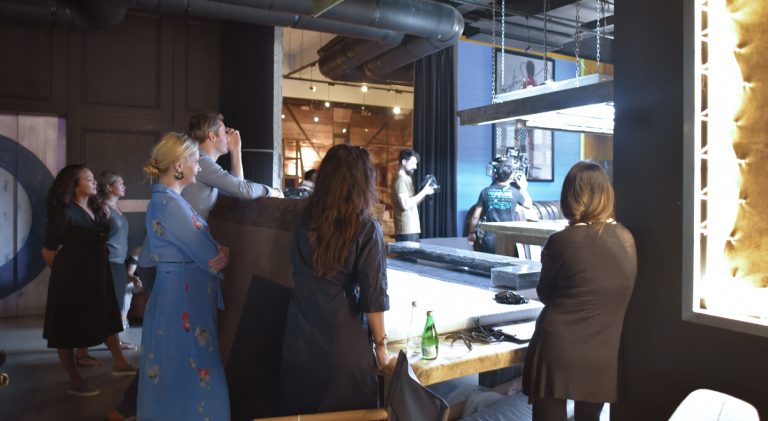 Timothy Oulton designs reimagine classic shapes that have been unscaled and redesigned to exceed the original, and textures, colours and detailing that speak of bespoke quality.
Experiencing Quality
Fiona Hardie who is responsible for the interior design of many Executive Centres explains the very deliberate decisions that dictate the exceptional quality and aesthetic of the space. "What I'm saying here is that the backbone of the TEC experience is quality. I've worked with TEC as a client for almost 14 years and I've never been asked to cut corners. The Timothy Oulton furniture that we are using now is very high quality, so is the Timothy Oulton lighting that we use. We also use some of the Timothy Oulton accessories. You know, behind all this the infrastructure, the finishings, the furniture, is a premium product. I mean it's exactly what TEC are telling their clients and that's also why I love working with them so much because it's completely genuine." The partnership with Timothy Oulton in some ways has inspired the evolving design of our centres as Fiona continues by explaining, "A motivator for me to keep changing, because we're using the furniture as a common factor, is to try and place that furniture in a different environment, so it looks unique. It's a great design motivator and it's great to collaborate with Timothy Oulton…they're inspiring me and inspiring the design to continue to change, to represent their furniture differently and put it into a brand-new background and to maintain TEC's own brand."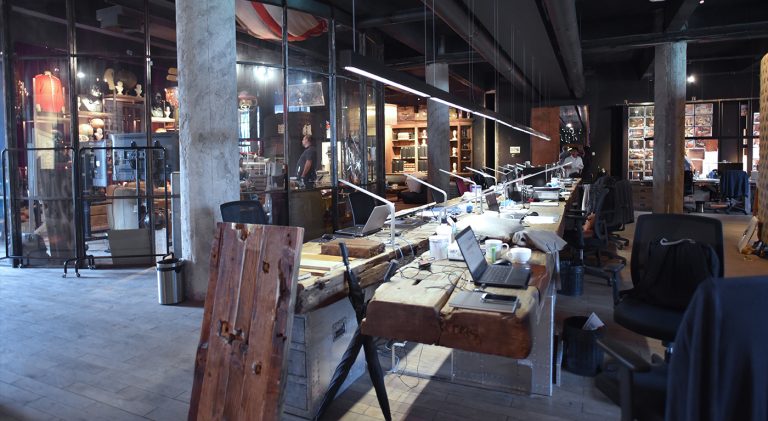 As observed by TEC Chairman and CEO Paul Salnikow, "At The Executive Centre, Timothy Oulton feels like happiness."
Designing For Communities
A focus for TEC in recent years has been developing our community experience via online initiatives, events and via the design of our centres. In the Global Workplace Trends Report 2018, Sodexo explain that there is a profound reimagining of the sharing economy thanks a 'new normal' post economic uncertainty of the last decade. They explain "Both individuals and corporations are re-examining how their resources are used…This represents an unprecedented opportunity for organizations and individuals alike, from greater agility for companies to better work–life balance and fulfilment for employees." Given that privacy and monofunctional spaces are becoming less of a priority, even for the corporate clientele we serve, design has been instrumental in responding to the changing dynamics of the contemporary workforce. Timothy Oulton designs deliver an authentic, quality experience in communal spaces that can change how we feel and how we work. On this point, Timothy Oulton explains, "If you make a space beautiful, people just behave differently, and it's always a change for the positive, even in a workplace. If you feel comfortable you're much more open to different ideas, different perspectives apart from your own."  
With 10 new centres still to launch throughout our network in the remainder of 2018, we look forward to challenging the conventions of workspace design and supporting our Members in work and life. "Who would have thought that a vintage furniture company would be a major supplier to a workplace. It's an amazing outcome and obviously TEC have been visionary about this and they've set themselves on that path, and I find that fascinating."