There is both an art and science to design. TEC has collaborated with Timothy Oulton, Herman Miller, 9AM and Fiona Hardie ID to share their own expert insights on this topic as we consider how and why The Executive Centre works to create a space that is truly designed for your success. Our spaces are the very first impression that Members and visitors experience at The Executive Centre, and, in addition to our people, they are the most direct line of communication we have with our community. The environment we create is one that has been carefully and thoughtfully considered; no detail too small, no problem too big to solve. Our spaces are the manifestation of 24 years of experience anticipating the needs of business professionals across all industries. The result? Innovation, flexibility and exceptional functionality. We pride ourselves on curating longstanding and reciprocal relationships with our design partners, partners who share in our vision and are able to further elevate the aesthetics and functionalities of our centres. Our partners are industry leaders in workspace design, innovating and excelling in their respective disciplines. These partnerships have led to an evolution of fully realised spaces, each balancing the capabilities of technology to support productivity, an understanding of ergonomics and workspace dynamics, and an expressive aesthetic to create a holistically conceived experience.
Transforming the Traditional
The desk is one of the most fundamental components of a workspace set up; it's a home base and anchor, a familiar place to assemble and return to throughout the day. Given that the desk is such an important tool in every office set up, it was essential that we partner with someone who could imagine a creative desk solution that was responsive to the needs of a modern workforce. Since August 2016 TEC has partnered with 9AM to provide our Members with height-adjustable standing desks. This partnership has developed thanks to a shared understanding that technology can inspire exceptional work from healthy, happy individuals.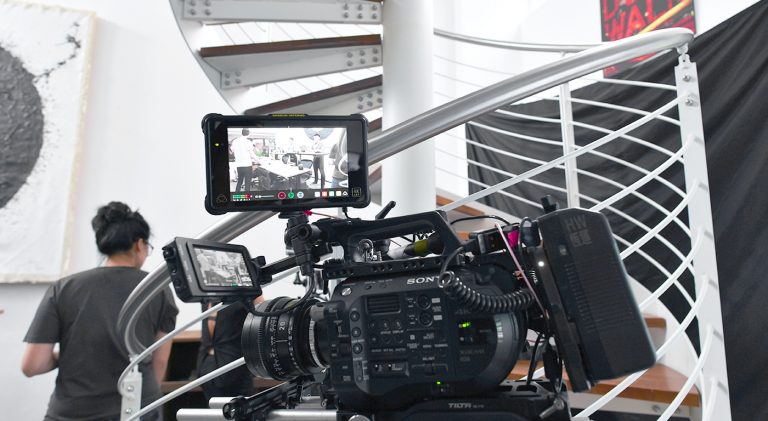 TEC has partnered with 9AM since August 2016 to offer our Members ergonomic height adjustable standing desks.
Work Smarter, Not Harder
Alex Hu, Business Development Manager for 9AM explains that their mission is to create a healthier and smarter workspace. This is born from a belief that health and productivity are inextricably linked. Of course one of the biggest problems with the traditional workspace is that people sit for too long, and chairs cannot solve this problem alone. A recent study conducted by a multidisciplinary team of researchers from the Center for Active Design (CfAD), global architecture and design firm Perkins+Will, and Steelcase concluded that users of standing desks reported significant improvements in terms of wellness and productivity. 'Stand Up to Work: Assessing the Health Impacts of Adjustable Workstations' found height-adjustable workstations could be fundamental in reducing sedentary behaviour and may even offer benefits beyond the workplace. The study evaluated the behaviour changes in office users who had access to either an adjustable workstation or sit-stand desk. This arrangement allowed them to alternate between sitting and standing throughout the work day. The researchers concluded that access to standing desks was linked to an increase in productivity and mental concentration as well as improved overall health in the 12-month period that subjects were both monitored and self-reported.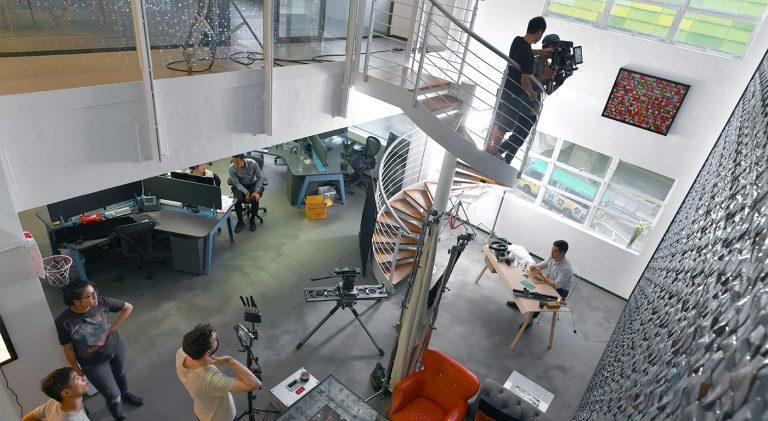 Behind the scenes shooting with 9AM for 'The Art & Science of Design' in our Hong Kong global HQ. Similarly, the Gensler report 'Emerging Work Styles' determines that design should compliment all aspects of a productive and functional workspace. "Workplace design must align process, culture, policy, and management for employees to perform at their best." Our partnership with 9AM is a hallmark of our commitment to developing workplace designs that are receptive to all these factors. The report continues, "Working effectively as an individual and team requires discipline and choice. Spaces and policies that support making these decisions are imperative." We understand that flexibility is key to empowering individuals and the smart design of 9AM desks gives Members a choice in determining how they want to work and how they work best. Fiona Hardie who is responsible for the interior design of most of our centres explains, "I'm always fiddling with the adjustable height and I think it's absolutely brilliant. I'm so happy that TEC are actually encouraging people to work ergonomically. You are given a desk, you are given a chair and you go to work and you sit there. But when you are offered a highly intelligent chair and a height adjustable desk then this changes your expectation, and changes your understanding of how you want to work. I think working in this environment is great. It's a healthy environment because you have been given these choices.
Energising Through Agency
All in all, standing desks and smart technology can shape perceptions of wellness, productivity and collaboration. 9AM gives our Members the opportunity to shape their own experience of the workspace, transforming what has been a very traditional relationship with work and the tools that support us at the office. The standing desk inspires and energises users and approaches technology as a conduit for creativity. As Alex Chu concludes, "Our innovation on the smart standing desk triggered this partnership, as TEC is also looking for new ideas that can surprise and benefit their Members…TEC and 9AM are heading in the same direction. With the help of technology, we believe that a well-designed space should not only provide a place to work, but also to inspire and energise people when they're working."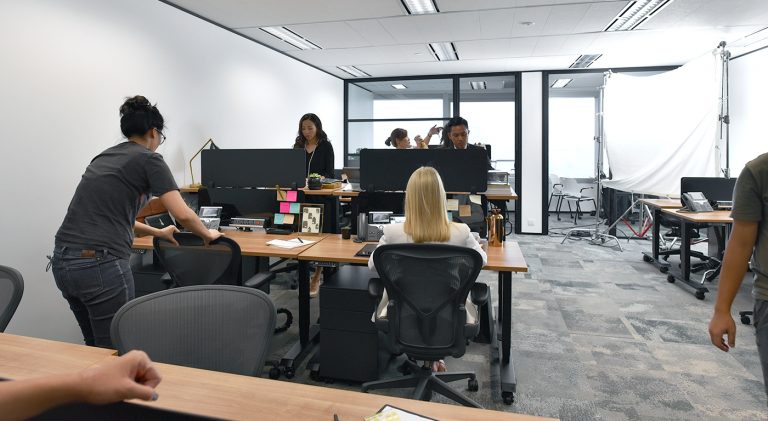 A standing desk can encourage creativity and innovation and gives Members the flexibility to determine how they want to work and how they work best. 
Standing By The Numbers
People who received heigh-adjustable desks reported a 17% reduction in sitting three months into the study, a trend that remained at the one-year mark.
47% of people using height-adjustable desks reported a significant reduction in upper back, shoulder or neck discomfort.
88% of people reported they were convenient to use after
65% reported increased productivity in addition to better concentration ability. They said they were more active, refreshed, awake, limber and energetic
65% said height-adjustable workstations positively impacted their health outside of the workplace.