It's the start of a new year and we are feeling optimistic, inspired and ready for the challenges that no doubt await. There's plenty to look forward to, and we wanted to take this opportunity to share with you some of the things that we will be working toward in 2018. The year ahead will see us entering new markets, growing our presence in existing markets, and continuing to develop and strengthen our community offering, global events program and partnership opportunities. Over the last 10 years TEC has grown on average 20% per annum, and we will be looking to capitalise on the current boom cycle of the flexible workspace industry to expand and develop our product and location network as per our members' needs. In light of some of our key learnings from 2017 that we shared with you here, we also wanted to share some of our plans, projections and most anticipated centre openings for 2018. The year ahead will see us continuing to grow our centre network, while establishing new ways to nurture and develop our community.
Cultivate Community
One of the great strengths of TEC is our community, and in the year ahead we will be particularly committed to developing and supporting our member network. We will be strategically partnering with different organisations to build awareness and expand our reach, offering greater value to our members and the quality of their experience. Having launched our global event series in 2017, we will continue to curate an events program over the next year that consists of both independently organised and partner-promoted events. A robust calendar of events tailored to each market will include panels and roundtables delivered by experts on industry-relevant topics, social and lifestyle events that will provide members and non-members with an opportunity to meet, interact and network in an informal setting. Executive events will be small, invite-only discussions that bring a carefully chosen group of industry leaders together to discuss a relevant topic. Finally, showcase events will provide members with a platform to demonstrate, promote and present their product or service. Overall, our event series will be engineered to enhance our member experience by building and strengthening relationships across our network. In 2018 we will be hosting more events in our centres, like this recent discussion on Common Reporting Standards in partnership with TMF, held in Shanghai BEA Finance Tower.
More From Mobile
The year ahead will also be an important opportunity for TEC to develop our community online. A key component of this will be the launch of more sophisticated functionalities of our app that was initially shared with members in 2017. Currently, the app allows members to check the availability of meeting rooms and conveniently book these spaces within our centres. In the coming year, features such as a TEC community forum will give members access to a global network where they are able to create their own discussion threads, explore potential partnerships and share news and information. This online forum will feature industry and regional discussion boards, TEC news and events, business resources, professional networking opportunities and member profiles. Whether online or offline, we want to provide unique opportunities for our members to draw upon the resources of our community. Expect to see a host of new functionalities made possible with our new and improved app.
Coming Soon To Dubai
In 2018 we will be opening the very first Executive Centre in the Middle East, a hugely important step outside our Asia-Pacific homebase that signifies a profound moment of growth for TEC. Why Dubai? As one of the fastest-growing economies in the world with a well-deserved reputation as a progressive business hub, Dubai is a very natural fit for TEC. As a strategic entry point to the Middle East, low import duties and free trade agreements make the city a uniquely attractive base of operations for both TEC and our members. The Gulf city is also set to host the 2020 World Expo, an event that is expected to attract 25 million unique visitors, further adding to the focus on the Middle East as a growing and necessary hub for businesses. As a leading global economy, Dubai is also a rapidly growing market for commercial real estate, a key factor in our decision to expand beyond Asia-Pacific. As always, our expansion strategy has been driven by membership enquiries and demand, in addition to market-leading real estate developments.
The Dubai Trade Centre District development is a market leader, providing exceptional office space in premium buildings and locations. Our centre is unique because it will have both onshore and free zone areas making it the first flexible workspace to have both of these areas on the same floor, giving members an added level of flexibility when they structure their business presence in Dubai. Additionally, the vast majority of the workforce in Dubai are known to travel extensively and will be able to benefit from access to TEC networks in all major Asian markets and our eventual expansion into other key Gulf destinations. Demand for serviced offices has been driven by the dominant presence of the real estate and construction industry, banking and finance firms, and naturally, oil and petroleum conglomerates in the region. Given the large international corporate presence, Dubai is a natural fit for TEC. We are excited to have found this opportunity to enter a leading global market to support the expansion of our existing members, and to welcome new members in the region. Given the large MNC presence in Dubai and the Middle East and the interest we have already received, we expect to grow our domestic membership over time as we are able to showcase the bespoke solutions that we offer.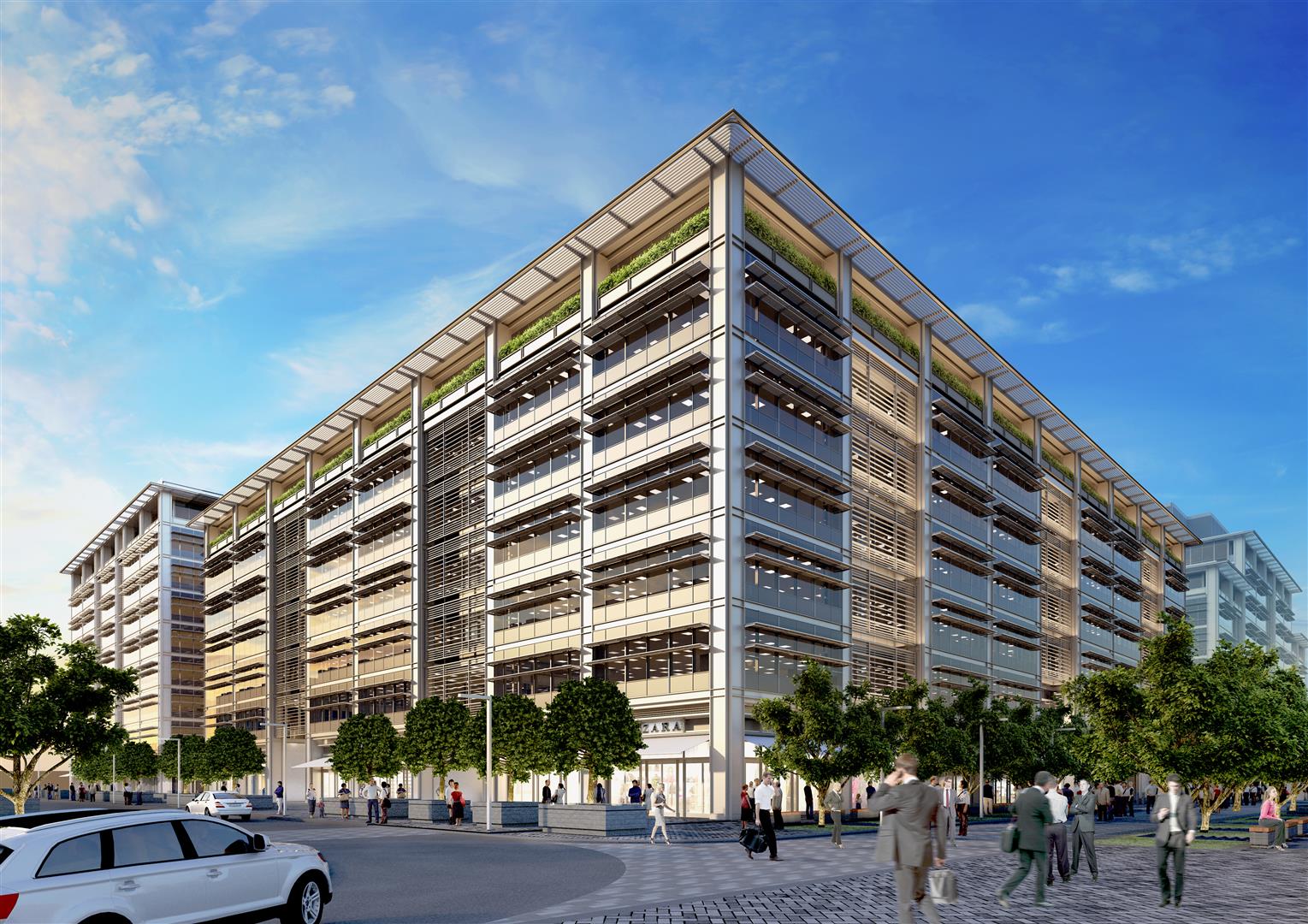 Our much anticipated Dubai Executive Centre will be an important growth opportunity beyond our APAC homebase and is set to open in April, 2018.
Worth The Wait? Arriving In Vietnam
This year, another first for TEC comes with the opening of our centre in Ho Chi Minh City. Vietnam has become a leading market for foreign investment as a result of economic policies that have driven exceptional growth within the local economy since 2015. Foreign Direct Investment (FDI) in 2017 was up 34% on the previous year, totalling almost US$25.5 billion. As a rapidly growing market in Southeast Asia, Vietnam is a business destination for a number of our larger corporate members. Ho Chi Minh City has been a market where we have carefully considered expansion opportunities for some time. Recent upward trends, coupled with the demand from our membership was what drove the decision.
The commercial office dynamics are quickly growing with the economy, but premium options have remained limited for both MNCs and domestic firms. Given the lack of Grade A space in District 1, there are very few options for existing firms looking for top-grade expansion space, or for newcomers to the market looking to establish their business. With a relative lack of serviced office options, much of the market has had to compromise on either building quality or location. An Executive Centre means additional supply in this tight market so that our members do not have to compromise. Saigon Center Tower 1 is connected to the newly completed Saigon Centre Tower 2 and, more importantly, the adjoining retail mall which stands as the biggest international retail space of its kind in Vietnam. Having secured Grade A space for our first location in Ho Chi Minh City we are eager to continue to grow our presence across the country as we continue to meet the demands of the market and our members. Opening our first Executive Centre in Vietnam is an important step toward meeting our members where they work. The centre will open in June 2018.
New markets, new opportunities
The opportunity to establish Executive Centres in new markets is an exciting opportunity to grow alongside our existing member base and to expand our global community. Localisation is a vital element of this strategy and the regional teams that support each and every centre opening help to ensure that we tailor our product, service and spaces to the relevant local market. As our CEO and Chairman, Paul Salnikow explains, "We have a local perspective, we respect the individuality of each city we are present in, and adapt our communications and business style to fit those expectations. We are very selective about where we expand, and if there are barriers we don't think we can overcome, we don't try to force-fit because the ability to seamlessly integrate into the local culture is hugely important to us." We will continue to grow where our members need us, meeting them where they work and developing ongoing partnerships that we anticipate will see our member base grow to 25'000 by the close of 2018.
Our spaces and services will continue to evolve with each new centre we create and each new service we develop. In terms of the spaces themselves, the design and functional elements will see us focus on larger communal areas, providing our members with more opportunities to collaborate and work flexibly. We are also planning a number of improvements to existing centres. Options such as dedicated barista stations, height-adjustable standing desks, telephone booths and configurable business lounges will allow members to use different spaces for different purposes throughout their day.
Grow From Experience
Each year, we remain committed to growing our network in key markets with existing centres. We will be adding to our portfolio in places like Beijing, Hong Kong, Shenzhen, Singapore, Taipei, Melbourne and Tokyo in the coming year. With the opening of each new space in these key markets, we have the opportunity to innovate and deliver a highly refined product offering that is uniquely suited to the requirements of our members in these cities. In each city we will be continuing to present exceptional standards when it comes to Serviced Offices, Virtual Offices, Meeting and Conference Rooms, Coworking Spaces and customised office spaces.
The Asia Workplace Survey conducted by global architecture, design and planning firm Gensler reveals some telling facts about work culture in the region that point to the absolute importance of our studied expansion and bespoke service proposition. The study found that the imposition of a Western model at work, both in terms of organisational structure and space was overwhelmingly detrimental to businesses and employees. Gensler reports, "As organisations continue to focus on talent attraction and business innovation, the Asian workplace is increasingly in need of a new, differentiated, and home-grown approach to workplace design. Equally clear, however, is a desire among respondents to seek new ways of working that push beyond the boundaries of the traditional, western workplace design and experience." The study asserts that the key to helping businesses innovate and individuals succeed as part of coherent teams is through balanced spaces that allow for both focused and collaborative work, that is, balancing individual and group efforts at work. The effects of achieving this balance is clear. "Respondents in balanced workplaces are more satisfied with their jobs, see their companies as more creative and innovative, have better relationships with their managers, and greater work-life balance." By offering bespoke workspaces, co-working access, and private working environments, we are able to empower our members and deliver a balance between private and communal spaces.
Looking Forward
The next 12 months look to be a busy and ambitious period, with a two-fold focus on community and expansion. Introducing TEC to new markets and growing our presence in existing ones will be led by our refreshed brand identity that you can learn more about here. All in all, we will remain committed to delivering exceptional products and services to our members when it comes to serviced offices, coworking and meeting rooms, no matter where we are in the world. We also look forward to sharing more news from our community and event series. Stay up to date with everything that is happening at TEC via our social channels on Facebook, Instagram and Linkedin. Follow us and share some of your goals for 2018.