Given the tight availability of new office space in both core and gateway markets, flexible options have become a valuable solution for organisations that prioritise agility in terms of their corporate real estate portfolios. The increase in demand for Grade A office space is particularly important, and reflects the shifting tides regarding flexible workspace as a long-term strategy among both local corporates and MNCs looking to establish or affirm their position in APAC.
At The Executive Centre, we have been consistently focused on sustainable growth, and have maintained an expansion rate averaging 20% per year since 1994. While we are proud of our ability to grow and thrive in all sorts of economic conditions, we are not complacent when it comes to remaining responsive to the changing dynamics of the marketplace. We are proactive in constantly developing new ways to best support our Members. Reflecting on where we've come from and where we're going in the year ahead, our Director of Expansion Todd Liipfert, shares his insights on TEC's position within the broader state of the flexible workspace market.
Flex Space as a Corporate Resource
'Flex and Core' is a proven and successful tool for diversification for corporates seeking a cost effective office solution that does not involve significant CAPEX. It is a way to help mitigate, attract and retain talent, as well as a means of increasing internal efficiencies. In the report "Changing Dynamics", Colliers share the fundamental benefits for corporates looking to incorporate flexible space. These include;
Reduced operating costs
Better space utilisation
Increased productivity and efficiency
Ability to attract and retain talent
Wider and more effective information sharing
More dynamic workplace
Possibility of decreased energy consumption and lower environmental impact
As a flexible workspace provider, TEC does not operate as a conventional or complacent industry player. The most important consideration for us when it comes to our Centres is quality. We consider how our Members are working, and what they need to function comfortably and efficiently. Wefocus on exceptional IT solutions and place significant investment in our server rooms, cabling and associated infrastructure. In fact, our IT capabilities are significantly more robust and complete than that of our competitors. Even the privacy that we afford our Members is unusual. We avoid glass partitions and allow for additional private meeting spaces so thatMembers can close a door and have the confidential space they need. This, while having all the benefits of being in a shared workspace; larger breakout areas, informal meeting spaces, a ready-made community of like-minded professionals and tailored event programming. By virtue of our commitment to corporate quality without overt branding, our Members are able to take complete ownership of their space from day one.
Evolving Expansions 
While the popularity of coworking space is what initially helped the flexible workspace concept gain momentum in APAC, there are now new ways of defining what an office space can and should be. Primarily, there is a widespread acceptance and move toward agility. An agile workspace in terms of practicalities means minimising costs and liabilities, but it is also a means of providing a complementary product that can work with a core real estate portfolio. This in itself is a central contributing factor to CBRE's predicted acceleration of the flex industry in APAC, while Colliers also attribute increasing landlord involvement to the growth of agile workspaces. This has resulted in the purposeful allocation of flexible space in new, Grade A buildings, ultimately delivering a more dynamic corporate ecosystem.  For TEC, our expansion strategy continues to be focused on securing space in leading, premium buildings in core central locations throughout Asia's major CBD precincts. Todd Liipfert explains, "TEC expansions are proven to be reliable, highly profitable and a sound way to develop business in our industry.This confidence in our strategy is built upon 25 years of quantifiable success. Now that we are 130+ Centres and growing, we achieve growth targets and maintain a steady 20-25% expansion rate every year."
"We have the added advantage of not requiring outside funding as well as a large base of the business to continue to grow off of.We are not speculatively having to enter new markets in order to achieve our growth potential."
TEC's strategy for core expansions are our 'bread and butter' Centres, and this is the same as it was 5, 10 or 25 years ago. Todd Liipfert continues,"5 years ago our average workstations per contract was 5 and now it is 7. This is driven by the fact that as we're building more and more Centres, we're getting larger client requirements as flexible workspace edges into the mainstream. It is also driven by Member growth, because our clients who started with us at 5 workstations are growing alongside us. They're now at 10, 15 or 20 workstations." Consider this, while contracts of 50+ workstations were 5% of our contracts in 2015, they now account for more than 15% of contracts in 2019. We are committed to constant evolution to ensure we exceed our Members' needs. Our average workstation rate per centre was 180, now it is at over 200 and so to meet the demand generated by our network we're building bigger (and better) Centres.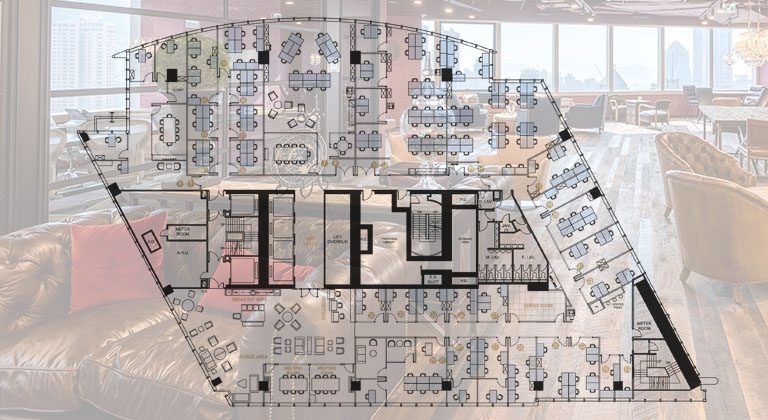 As we continue to grow, we have the opportunity to develop larger Centres that can accommodate our Members who have grown with us over the last 25 years. 
Agile, Evolving and Responsive
New offerings like our Enterprise Solution allows for all the bespoke elements that our Members love, just on a much larger scale. In terms of the potential of this new product offering, Todd Liipfert is hugely optimistic, "We are looking at the exact buildings our clients want to be in. If someone comes to us with a request for 150-250 workstations, we're able to work in partnership with them as real estate consultants and deliver them a fully customised solution in a building they want and at the price point they need. We're able to develop a completely customised solution that aligns with both their budget and brand profile." An Enterprise Solution is an exciting, sustainable and differentiated product and we feel confident that this offering will be a cornerstone of our future.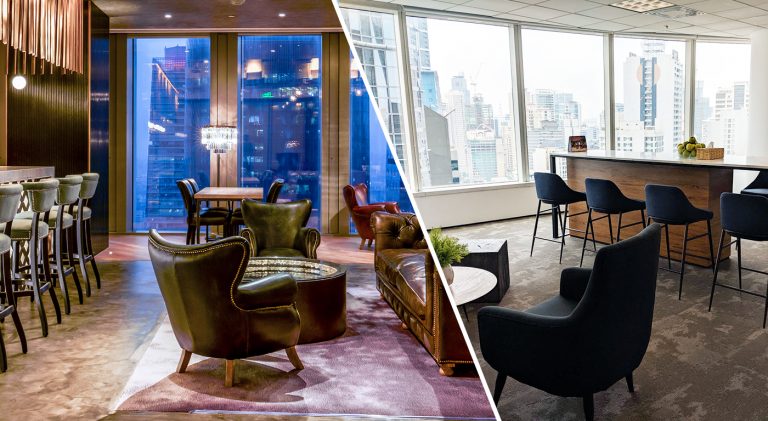 Our Members the opportunity to completely customise the look and feel of their space when it comes to Enterprise Solutions. 
Members Come First 
Colliers recently reported on key implications regarding predicted market volatility and uncertainty. The first is that as occupiers in general place greater value on flexibility, efficient use of space and ambient experience, landlords should be preemptively including flexible space as a known and proven strategy for corporates to distribute their workforce. The second is the value in accepting shorter lease lengths and being able to provide thoughtful amenities. Finally, they advise that these investments should lead to long term occupier satisfaction and retention, cementing the workspace ecosystems that are built around the flexible model.  Our growth strategy will continue to focus on markets where we are meeting and even out-performing our own expectations. Currently holding space in 32 cities, we are actively looking to expand in 26 of these. Todd Liipfert asserts a fundamental aspect of our business and its ethos as a 'Members first' attitude.
"All of our expansions are going to do well because we know they are aligned with the demands of the market."
Every year there are changes to our business that show we are evolving and improving our design dynamic. One of the most impactful of these has been our refurbishment program.This program sees our more mature Centres (those built over five years ago) undergo a series of updates to the look, feel and functionality so that they align with our future outlook and overall design ethos. Industry data also shows us that this is a valuable approach with 81% of respondents to CBRE's 2018 'America's Occupier' survey noting that amenities, including social space are integral to the employee experience.These Centre are in great developments and are still incredibly valuable real estate in core CBDs. Giving them an update enables Members to work more effectively under current corporate demands.
"We don't want to build carbon copies of the same Centre over and over. One key aspect of TEC is that we are unique and each of our Centres feels bespoke, with its own identity, reflecting the market, the culture and the circumstances of the locality."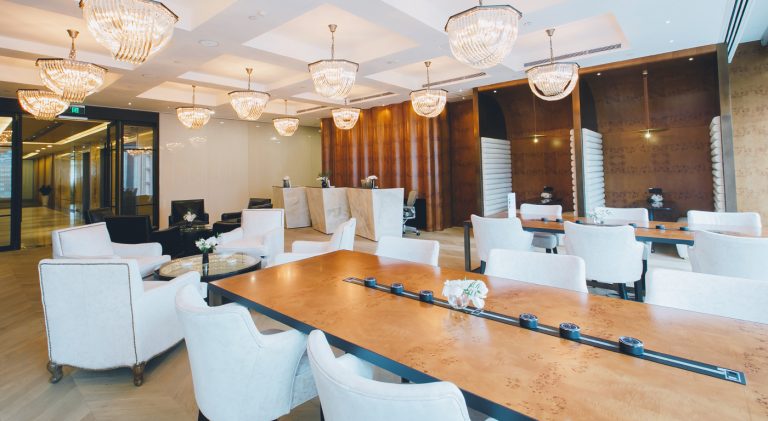 Our Shanghai International Finance Centre was one of our most recently renovated spaces. The new design and improved functionality ensures that our Members experience the very best of The Executive Centre. As an industry, flexible workspaces are here to stay, having become an important part of the corporate landscape, particularly in Asia. Ultimately, the demands of the market and expectations of end users are changing and evolving. Because of our ability to understand and respond to each of our local markets, our history of growth and successful expansion and our reputation as a leader in the industry, we are able to constantly innovate and improve on the products and services we offer. We are uncompromising in our intent to provide corporates with workspaces that not only meet, but exceed their every need. We are excited to introduce new cities and countries to our portfolio, capitalising on our success in existing markets, reimagining our established Centres as well as working with our Members and landlords in new capacities. There's a lot to look forward to.