With the budding trend of the sharing economy, many companies are considering to move from the traditional office space to a serviced office which provides higher flexibility and reduce fixed operational cost. In this article, we will dive deeper into the topic of Serviced Office and share a list of things worth considering when you are renting a Serviced Office.
What is a serviced office?
A serviced office is an equipped private office space that runs by the operator. Serviced office clients usually enjoy access to a private and furnished office space with flexible terms. Unlike traditional office spaces, a serviced office includes a professional team of receptionists and shared facility (e.g. break-out areas, lounge, kitchen and meeting rooms, etc.). With a serviced office, tenants no longer need to worry about office maintenance, furnishing or equipment installation.
Serviced offices usually come with flexible terms using a pay-as-you-use model on a "per desk" basis. This allows tenants to scale up and down as they need to according to their headcount which makes Serviced Offices the perfect solution for businesses that wish to reduce fixed operational cost and capital expenditure.
Check out: how a serviced office can save you money.
Tips to Choose the Best Serviced Office for Your Business
Looking to rent a serviced office? Before you make a decision, here are some of the most important criteria to consider:
1.    Location
Do not underestimate the power of having a prestigious office in a prime location in the city. A prestigious business address on your business cards, website and mailing address, can add value and reputation in the minds of your prospects and clients.  Give your business an edge over your competitors by enhancing your professional presence, especially when you are looking to enter a new market. Moreover, with a location inside the CBD everything you need such as transportation, hospitality and corporate services easily accessible and within walking distance making your daily commute and meetings with clients much more convenient.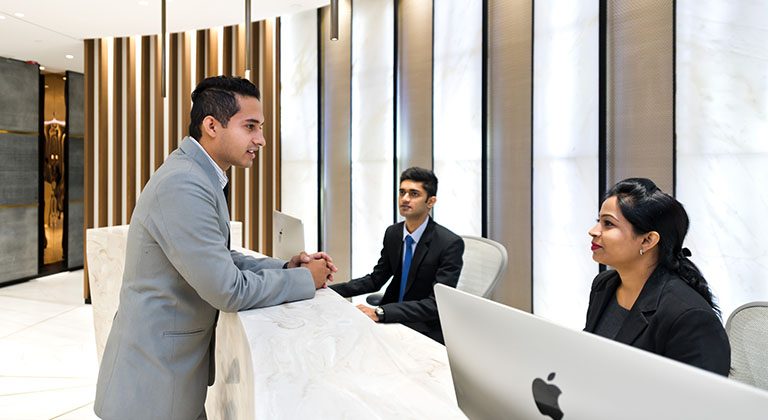 2.    Setup Cost
While this might not be the first thing that comes to mind, it is essential to consider all cost related to renting a full serviced office in a short-term and long-term perspective. While most serviced office spaces do not charge for setup fees, make sure you check with the operator about initial setup costs and maintenance charges. You don't want to see any surprises in your month-end invoices.
If you foresee the need to scale up or down the office space you need in the future, then consider bringing it up early on during your discussion with the serviced office provider. While serviced offices come with a flexible lease term, it is essential to make sure that there are scalable resources that can continue to support you as your team grows.
3.    The Service Package
Before you rent a serviced office, make sure you understand your service package. While serviced office spaces are known to come with an all-inclusive fee, it is always a good practice to check whether the following will have an extra cost:
Refreshments
Internet
Electricity
Mail and phone handling
IT support
Storage
Heating / Air Conditioning (depending on your local climate)
Security staff
Cleaning service
Office equipment (printer, projector, landline etc.)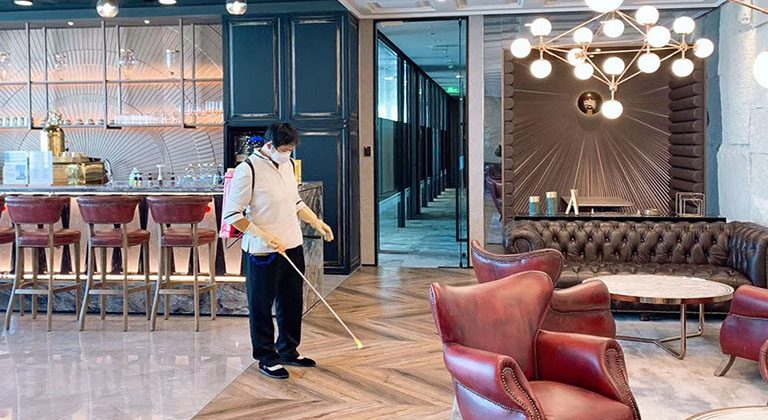 In addition to the above, another consideration you may also want to check how meeting room usage are charged or accounted for. While most serviced office spaces come with meeting rooms facilities, each service office provider may charge differently for their member usage. Some include the charge of meeting room fee into their all-inclusive package, so whether or not you used a meeting room that month or time period, you'll still be charged. In contrast, other operators may adopt a pay-as-you-need model with the meeting room fee being charged by the hour or by a credit system.
4.    Furniture and Office Amenities
When you go to the business centre for an office tour, take notice of the equipment, furniture and general atmosphere of the place. Can you imagine working from this space? Are you able to envision your teammates, employees and clients working with you comfortably and effectively in this space? It may seem trivial to some, but when you consider the fact that we spend over 2,000 hours working in the office every year, having great furniture and technical facilities like Wi-Fi speed can make or break your daily working experience, wellness, motivation and long term professional lifestyle.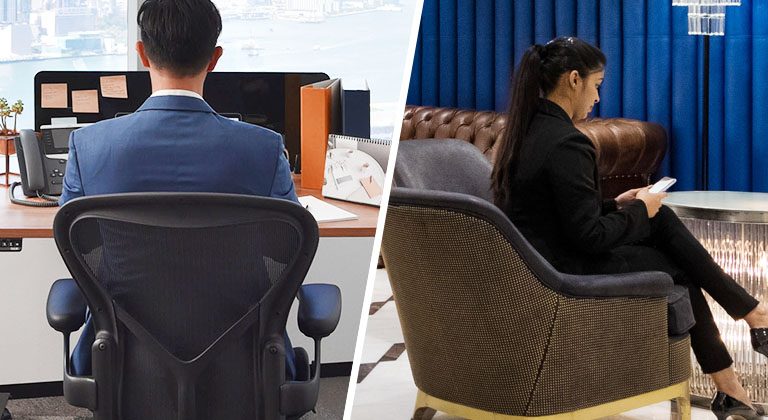 For example, at all TEC Centres, we include furniture from Timothy Oulton, office chairs from Herman Miller and standing desks from 9AM to ensure our Members enjoy their stay at our Centres by providing the highest level of comfort at work.
If you prefer to move in your furniture, most serviced offices do not charge additionally, but you might want to check with the onsite team for the arrangement.
5.    Your Neighbours
Most of the serviced office comes with a lounge or break out area, which is shared by many businesses. This can mean business opportunities or a way to find new partners for your business. Check with the onsite team during your office tour to know what companies are using the same business centre with you.
Besides, a lot of business centres encourages tenants to form closer relationships via regular networking events. For example, The Executive Centre has a Global Community with over 27,000 professionals from various industries. You can connect with different Members via the online MyTEC directory, or attend one of their regular events and online webinars.
6.    Security and Accessibility
Last but not least, don't forget about your office security and accessibility. You may want to check on the safety of the building, the building age, as well as the security system of the office space and how you can access it outside of operational hours.
Furthermore, it is always a good idea to understand how long the office building is operational during the day and what hours your flexible workspace provider have receptionists in a day. Likewise, it would be a good idea to find out whether you can access the office amenities such as air conditioning, pantry, lounge and electricity 24/7. These are all critical questions to ask to make sure the office space policy fits with the nature of your business.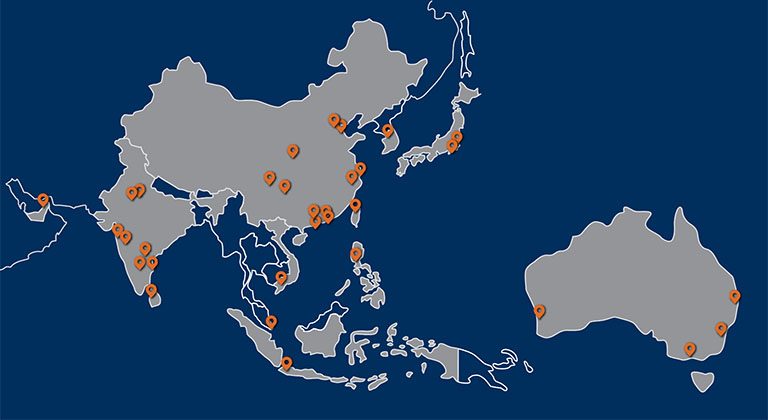 How The Executive Centre Can Help You
Located in CBDs in over 32 APAC cities, The Executive Centre offers workspace that comes with a prestigious address and impeccable design and fit-out. Along with our Serviced Offices, we also have Coworking Spaces, Virtual Offices, Meeting Rooms and Event Spaces to cater to your needs. We aim to be your one-stop solution to office space, and by doing so, provide you with the peace of mind you need so that you can focus on the bigger things in running your business.