The past year has been filled with exciting new opportunities for our business, our team and our Members. With our industry at a crossroads, we have a rare chance to prove that our business is unique, that our Centres are environments conducive to growth, places that initiate valuable conversations and facilitate connections across the world.  In this review, we look back on some of our milestone achievements of 2019, our major learnings and projections for their impact on the year ahead.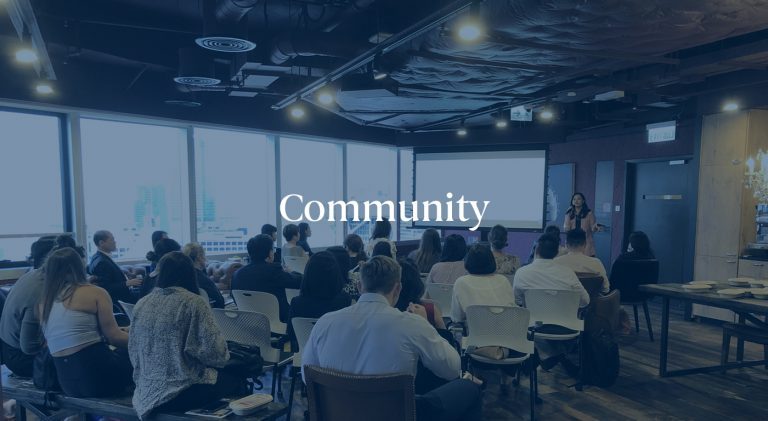 26,000+ active Members globally

 

1,100+ global events 

 

18,000+ 

event attendees 

 

200+ exclusive partner

ships

 

 

50+ Member-led events 

 

3,500

 online conversations via our Community Forum 

 

334,311 coffees served by our TEC baristas 

 

17 ESG Initiatives Globally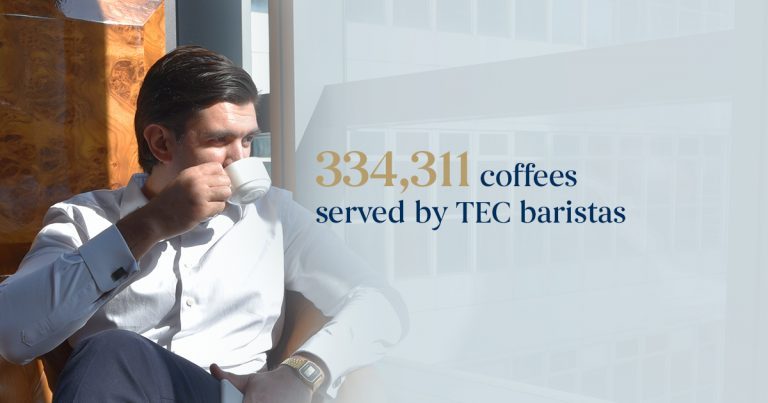 We've made it a priority to add valuable experiences to our spaces that elevate our service and this has been incredibly received by our Community.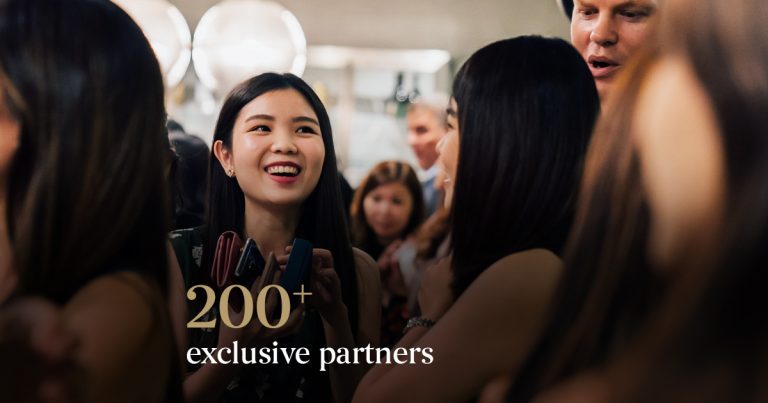 Ensuring that the opportunities and events offered to our Members are unique has helped us build exceptional rapport with our network.
A real achievement in terms of our Community initiatives has been the recognition from Members that this program is of real benefit to their professional growth and the success of their businesses. Our Members have not only participated in events, but have also been proactive in working with us to develop new opportunities and formats; showcasing their business, contributing to panels or workshops, even simply an idea for an event.  Having initiated important and timely conversations, our Community Team are taking the next step to deliver information that supports our Members in becoming more socially and environmentally responsible. From reducing waste, to outlining the importance of gender equality, these ESG initiatives have been strategically and thoughtfully curated as part of our programming for 2020, and we look forward to playing our part in helping to tackle challenges facing corporates today.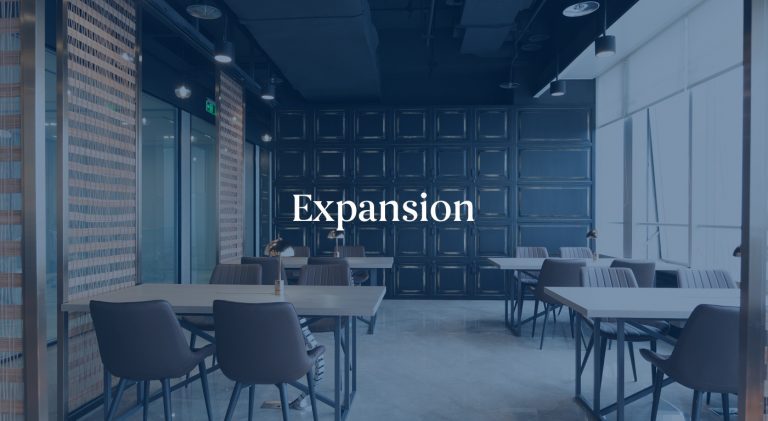 319,161 sq. ft added to our global footprint

 

20 new 

Centres

 

 

113,829 sq. ft of our real estate is now an 

Enterprise Solution

 

 

 

5000+ new workstations added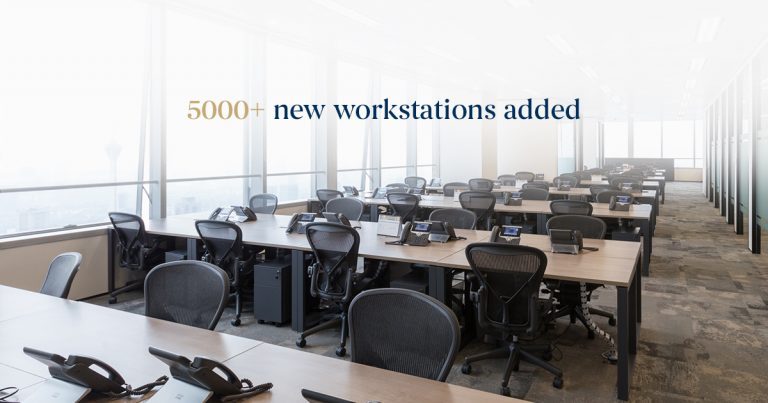 Our Private Offices have been well received with consistent demand across our network.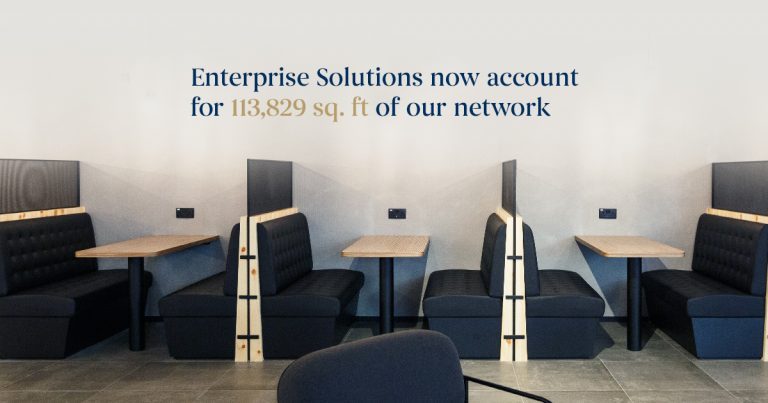 Our Enterprise Solutions offering is an exciting new product and one which we consider to be the future of our industry. 
The excitement surrounding our expansions has always been more than just a transactional milestone. Over the course of 2019, we have seen our aesthetic ethos and functional design ideology continue to evolve. Yokohama and Xi'An were new markets for TEC in 2019 and quickly felt like home. Both were demand driven expansions in close proximity to more mature existing markets and with their success have proved the success of our  sustainable, exceptional and profitable approach to business.  
With changing economic and market behaviors, our team very quickly realised the potential of Enterprise Solution. These fully bespoke spaces are designed, built and operated by us, but perfectly articulate the identity of our Member – a true reflection of the partnership approach we have pioneered. The bar has been set high for the coming year and we are confident that Enterprise Solutions will define a new future for the flexible workspace industry.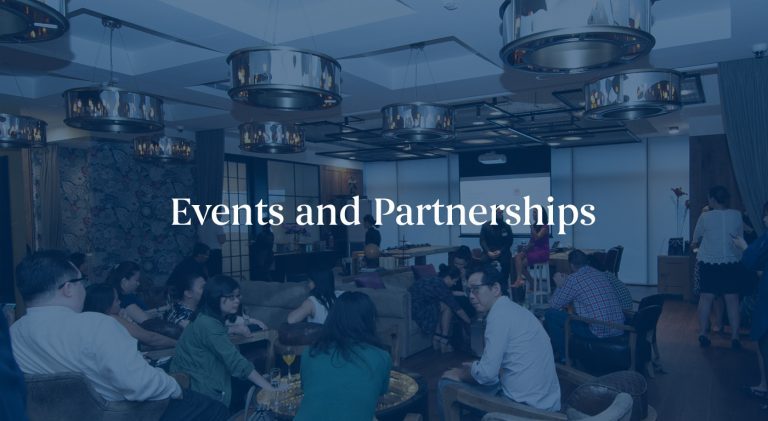 10+ global corporate partnerships

 

35

+

 speaking engagements for TEC leadership

 

Countless new connections

 

5 exclusive VIP events 

 

Innovative new conference experiences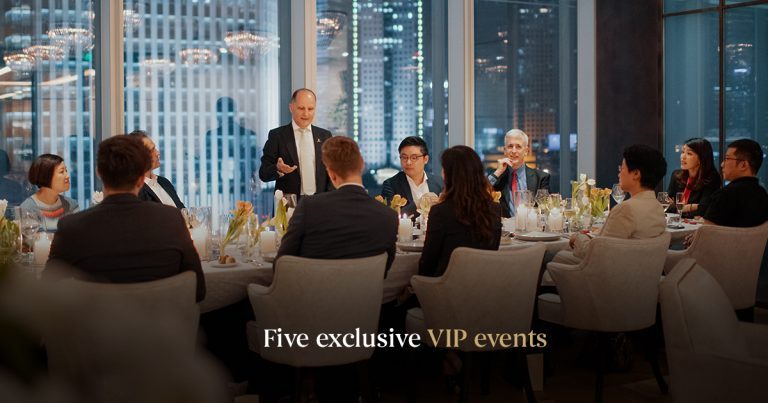 Exclusive events in our flagship Centres provide a unique backdrop for conversations among some of Asia's most influential businesspeople.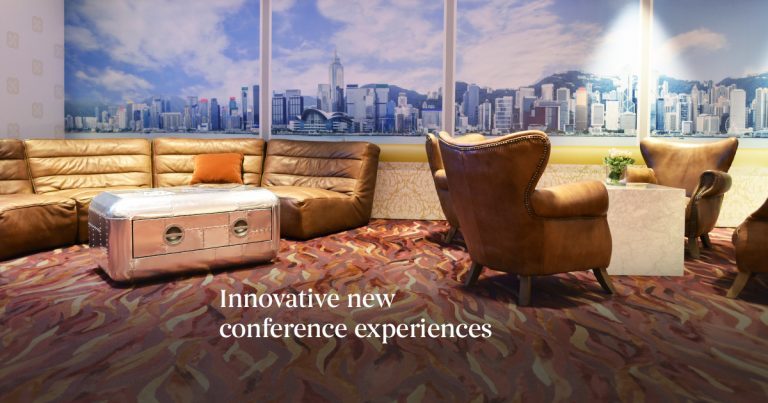 Our lounge at the MIPIM Asia Summit in Hong Kong gave attendees a real taste of the TEC experience in this pop-up lounge space.
Embracing change while inspiring confidence in our business is important for the innovations we plan to drive in 2020. Exposing our people to emerging trends, learnings in best practices and insights from industry leaders has been a key focus for the past year. Conferences, summits and forums not only allowed us to connect and learn from highly respected individuals, but also allowed us to highlight our unique perspective on the evolving flex market. Sharing our expertise was a real priority and saw key members of our leadership team take part in some discussions. Our C-Suite series transformed our Centres into a dining concept which inspired thoughtful discussions, as well as helping to connect like-minded and ambitious change-makers. The way we see it, as our Members grow, it allows us to grow with them. This exchange has become an invaluable asset to us as a company and helps us provide exclusive opportunities and resources through unique corporate experiences. We're looking forward to evolving this offering even more in 2020.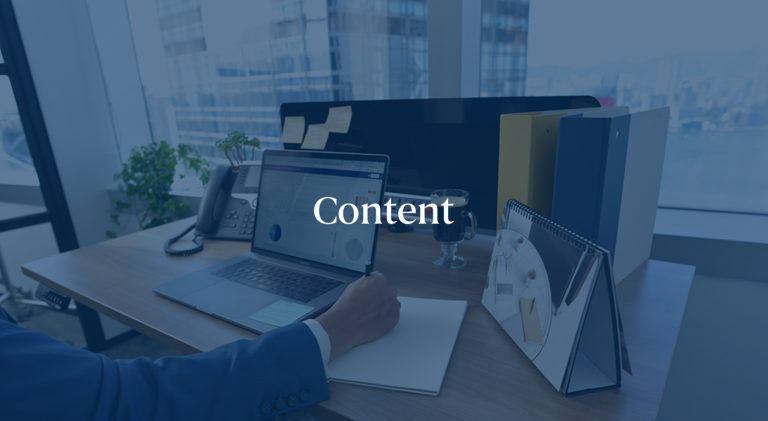 28,000 

blog 

readers 

 

43

 blog posts 

 

20 'Faces Of TEC' 

 

6  

op-ed articles 

 

'25 

Y

ears of TEC' campaign 

 

3 

whitepapers

 and supporting 

campaigns

 with invaluable

 insights 

 

1.5 million sets of eyes on our LinkedIn content

 

200+ comments starting conversations around the world

 

50,000+ 

interactions with our LinkedIn content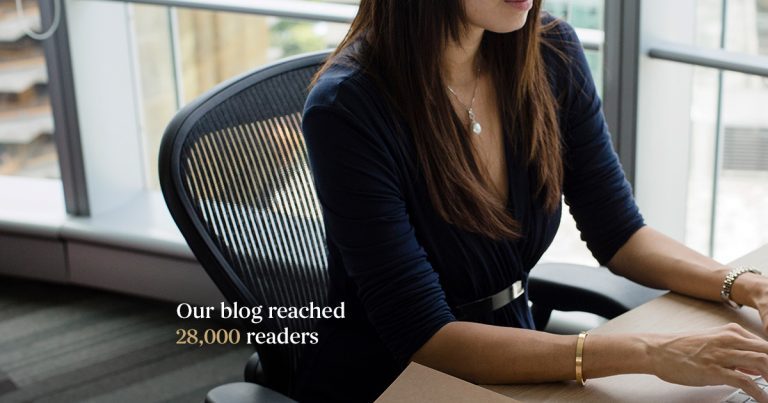 Our readership is vast and varied and have been dedicated consumers of our blog which is updated weekly.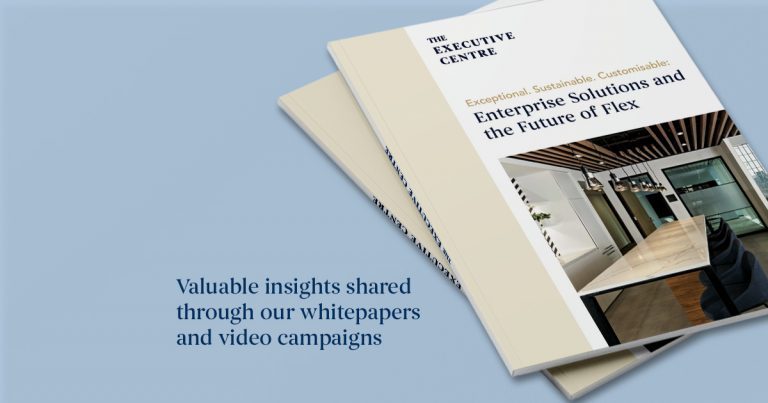 Whitepapers, reports and accompanying campaigns offer a lens through which to explore our views on the flexible workspace landscape.  
This year was a milestone year for us. Not only did 2019 mark the 25th year of TEC, it also signalled a palpable change in the sentiment towards flexible workspace. Our industry is no longer on the fringes of commercial real estate and is instead having a significant impact on the largest and fastest-growing asset class in APAC. Our content not only speaks to who we are as a business, but also our place in the wider flex landscape. Our 25-year anniversary featured a letter penned by our CEO, Paul Salnikow, who perfectly sums up where we stand today;  
"Our journey has no doubt shaped the flexible workspace industry and its perception in Asia Pacific's corporate market and beyond. It is my intention, and the intention of our entire team, to continue providing spaces that inspire and that rise to the challenges of the future." 
Our whitepapers and accompanying campaigns offered a comprehensive look into the industry through a TEC lens. Profound insights from stakeholders along with thoroughly researched writings affirmed our position as pioneers of flex. LinkedIn remains an incredibly valuable tool in daily communications with over 1.5 million eyes on our content that featured everything from major events, industry insights and daily happenings. Our blog was host to new streams of content including op-ed pieces from our team and more Member contributions than ever before. The freshly launched 'Faces of TEC' has become a way to showcase some of the incredibly talented Members that we are proud to support. In 2020 we will be working more closely with our Members to keep developing content that showcases the talent and diversity of our network.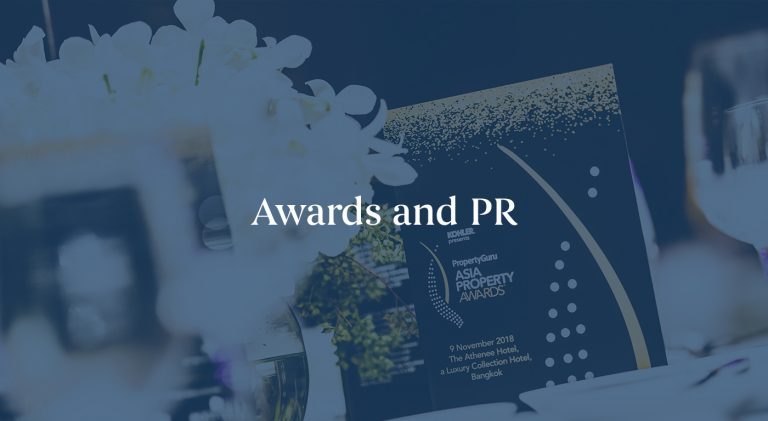 Most Reputed Professional And Business Services Of The Year | Hong Kong's Most Outstanding Service Awards 2019 | 

CorpHub

 

People's Choice Award | TEC One Central, Dubai| Herman Miller MEA Living Office Awards 2019

 

Best Coworking Space Singapore | TEC Frasers Tower, Singapore | 

PropertyGuru

 Asia Property Awards 2019

 

Best Office Interior Design China | TEC CTF Finance Centre, Guangzhou| 

PropertyGuru

 Asia Property Awards 

 

1700

+

 media mentions in iconic publications like Bloomberg and Reuters

 
We know the value in the work that we do. However, it quite naturally means that much more to us when it's validated by industry peers and experts. We are honoured to have been recognised for numerous awards throughout the year and this is all thanks to the hard work and dedication of our team who make the TEC experience something special.  
 "We've doubled our business in the last 3 years and we've more than tripled the profitability since 2014. It's a steady 20% growth rate based on the re-investment of our retained earnings… You have to reward your team and your investors with profits, not just promises"

– Paul Salnikow on 'Bloomberg Markets: Asia'  
With over 1700 media mentions from key gatekeepers, we have experienced the ability to begin an outward, more publicly engaged dialogue on key challenges, concerns or opportunities in our industry and 2020 promises even more of these kinds of opportunities.  
Where to Now?
For TEC, 2019 has in many ways been a year of discovery. The way we have evolved is a response to changing market dynamics, and is indicative of the way we intend to do business in the future. We are agile, impactful and wholly engaged with our people. We are committed to providing corporates with spaces that act as solutions to challenges facing their industries, that help them realise their ambitions and allow them to practice their values.
Thank you to all those who have supported 
us, 
what we do
 and why we do it. Now for 2020…